Hi! I'm James Brew Amissah; and this where I let you know all about myself; in a nutshell and also my reasons behind my creation of this beautiful blog. Ladies and gentlemen…welcome; to The Brew Show!
Who is James Brew Amissah?
James Brew Amissah is a proud alum of Adisadel College; as well as the University of Cape Coast. After national service, I had the pleasure of being introduced to the back-end of a website during my stint with an entertainment website; thereby exposing myself to the art of blogging. I fine-tuned this newfound skill through the websites of my digital brand; Phoenix Kreativez; and our distinguished clients.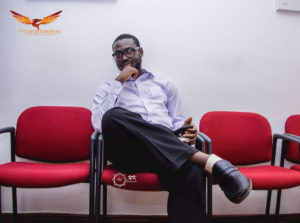 My desire to express myself; coupled with my unique perspective on a variety of topics has not only given me the confidence needed to start The Brew Show, but also the skill set needed to make it the most refreshing blog for everyone, no matter where your interests may lie.
Jamie Says…
I hope you all find your place here; and also truly appreciate what I have in store for you. Additionally, do feel free to always share your thoughts and opinions on anything posted by me, either on the site or via my social media handles. Thank you!