The Chartered Institute of Human Resource Management Ghana (CIHRM Ghana), KPMG, MData, and the HR Network signed a Memorandum of Understanding (MoU) and launched an institutional collaborative research project dubbed HR Outlook and Benchmarking Survey with over 50 participants representing the HR profession as well as media and members of each key partner in attendance.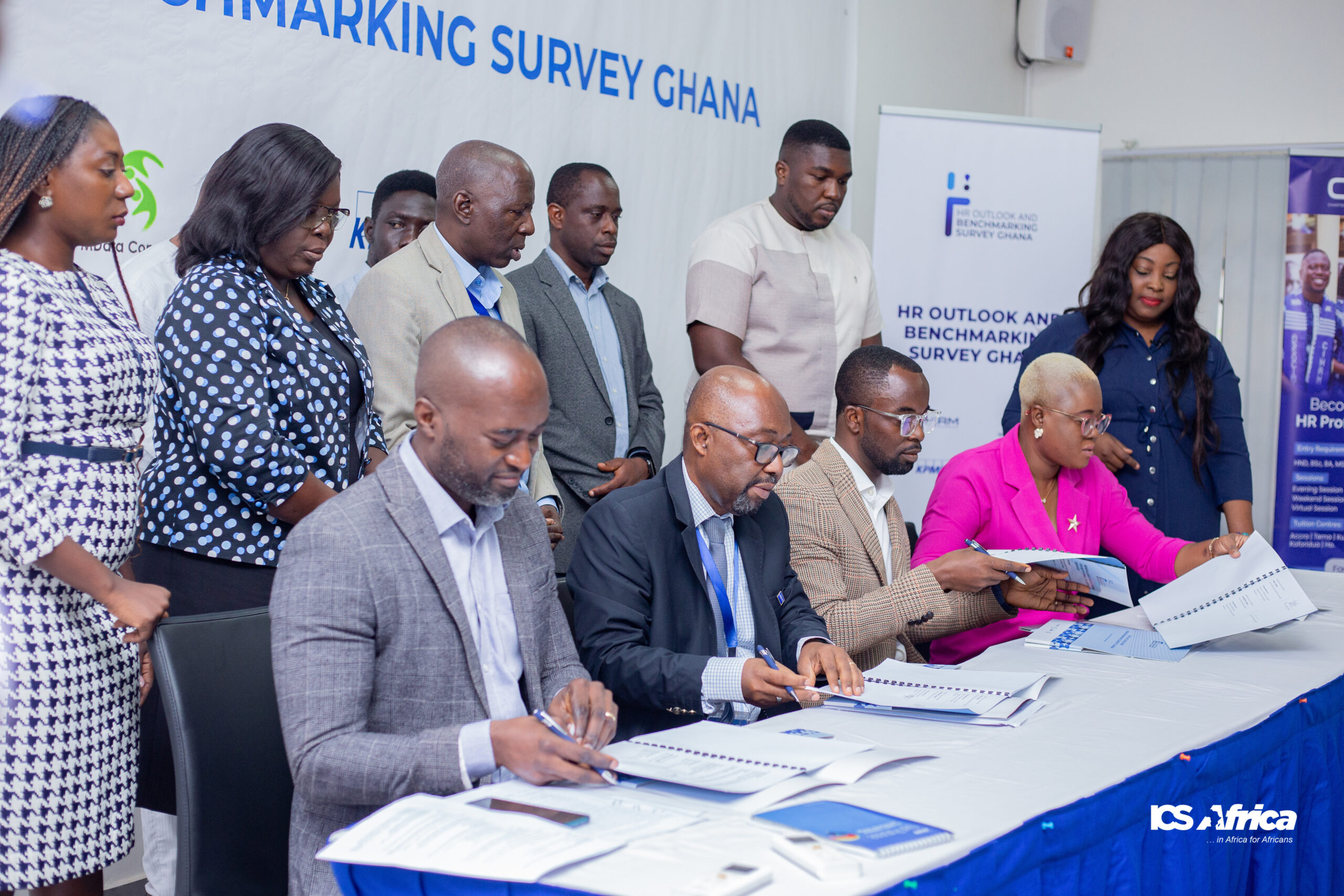 When, and why did CIHRM Ghana, KPMG, MData, and the HR Network decide to sign an MoU with each other?
This groundbreaking partnership brings together the four leading organizations in a collective effort to gain valuable insights into the current state of human resource management practices and trends in Ghana and to benchmark the same against global standards within the Ghanaian context.
The MoU signing and formal launch ceremony, which took place on 3rd July 2023, marks a significant milestone in fostering collaboration among industry-leading organizations to support the advancement of HR practices in the country. This collaboration harnesses the expertise and resources of each organization to conduct a comprehensive survey, with a focus on HR outlook and benchmarking across various sectors and industries.
The HR Outlook and Benchmarking Survey, a novelty initiative, is a comprehensive study that will delve deep into the HR landscape in Ghana, to provide relevant industry-level metrics to the body of Human Resource Practitioners in Ghana in line with internationally recognized best practices for firms in Ghana to benchmark and track people processes in their organisations.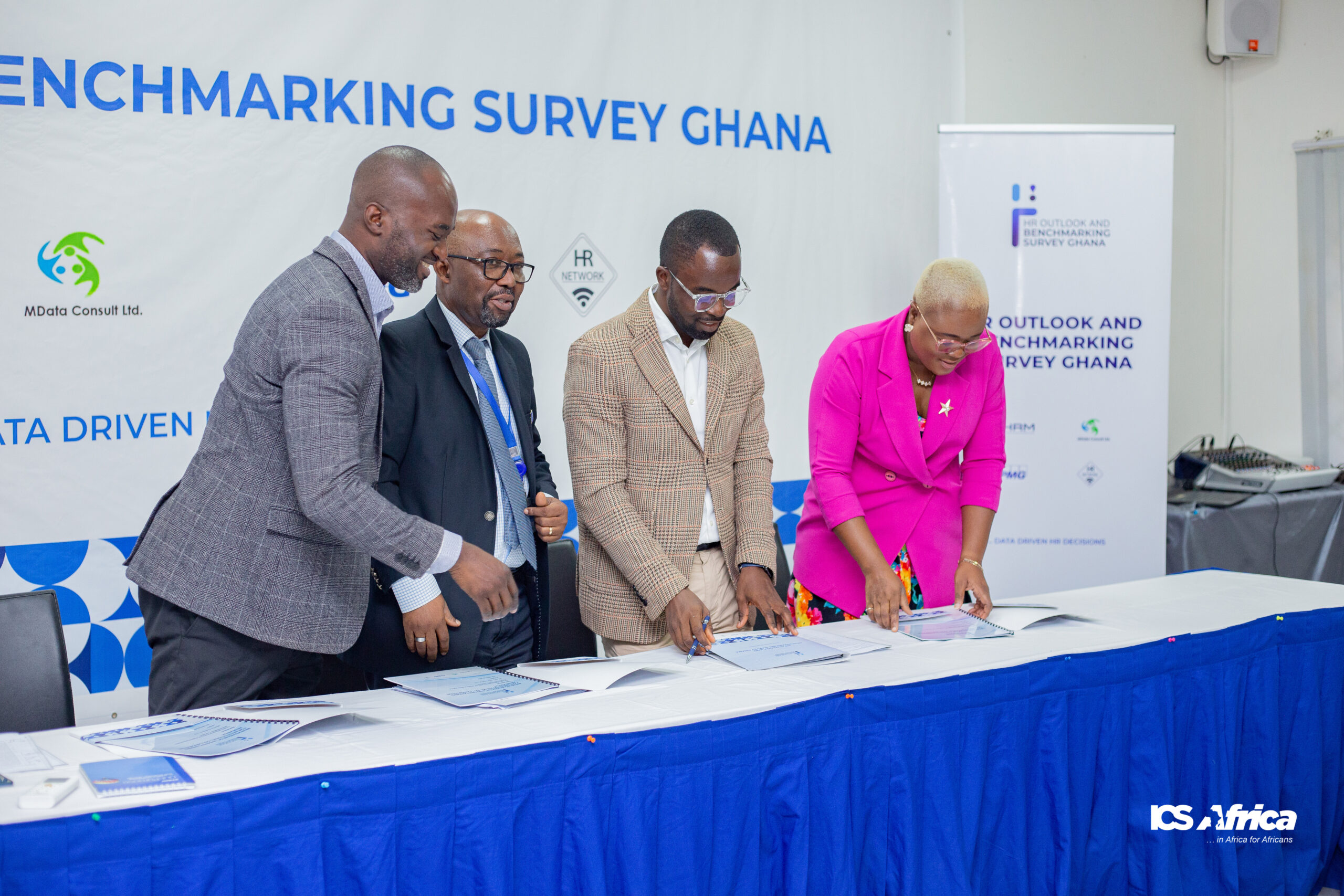 This research endeavour seeks to explore aspects of human resource management, covering critical HR metrics including Time to Fill, Source of hire, Cost per hire (CPH), Management to Employee Ratio, Human Capital Return on Investment, Employee turnover rate (ETR), Absenteeism rate among others.
Human resource metrics are like an essential pair of glasses—without them, workplace data is visible but unintelligible. However, with the right lenses, patterns, trends, and discrepancies come into focus and organizations can approach decision-making processes with a clearer picture of reality. Whatever the case, a data-driven approach through HR metrics beats speculation.
The collaborative research project will be conducted over a period of six (6) months. During this period, the participating organizations will work closely to design the survey questionnaire, collect, and analyze the data, and generate actionable insights.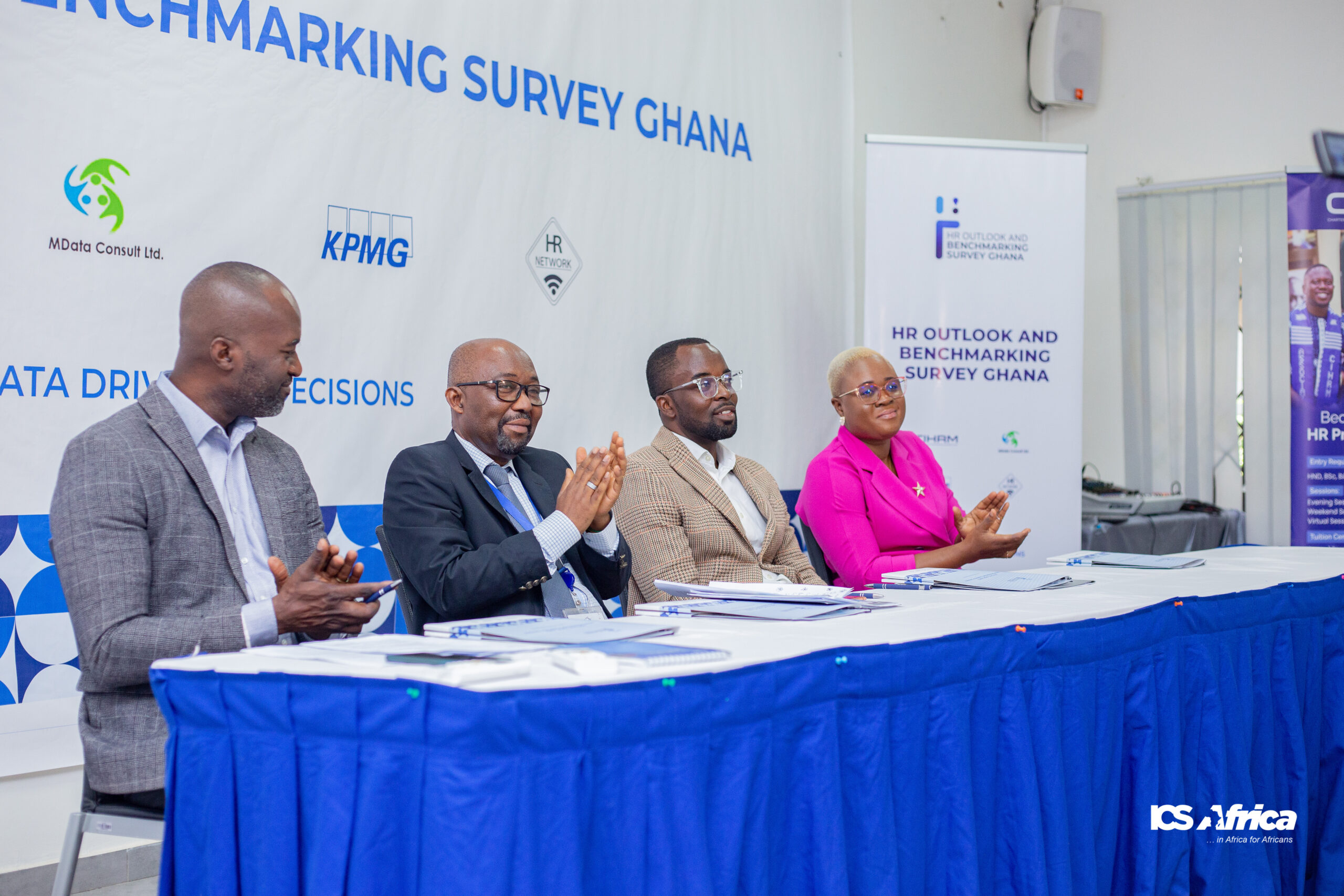 The findings from the survey will be analyzed and compiled into a comprehensive report, and shared with participating organizations, industry stakeholders, and the wider HR community, fostering knowledge exchange and driving positive change within Ghana's HR landscape.
Through this collaboration, CIHRM Ghana, KPMG, MData, and the HR Network are committed to promoting excellence in HR practices, enhancing organizational effectiveness, and driving positive change in the HR profession. The survey results will enable organizations to benchmark their HR strategies and practices, identify areas for improvement, and gain a competitive edge in talent management.
We invite organizations from all sectors and industries in Ghana to participate in the HR Outlook and Benchmarking Survey. Your valuable input will contribute to a comprehensive understanding of the HR landscape and foster the development of best practices in the country. Participation details will be shared in due course.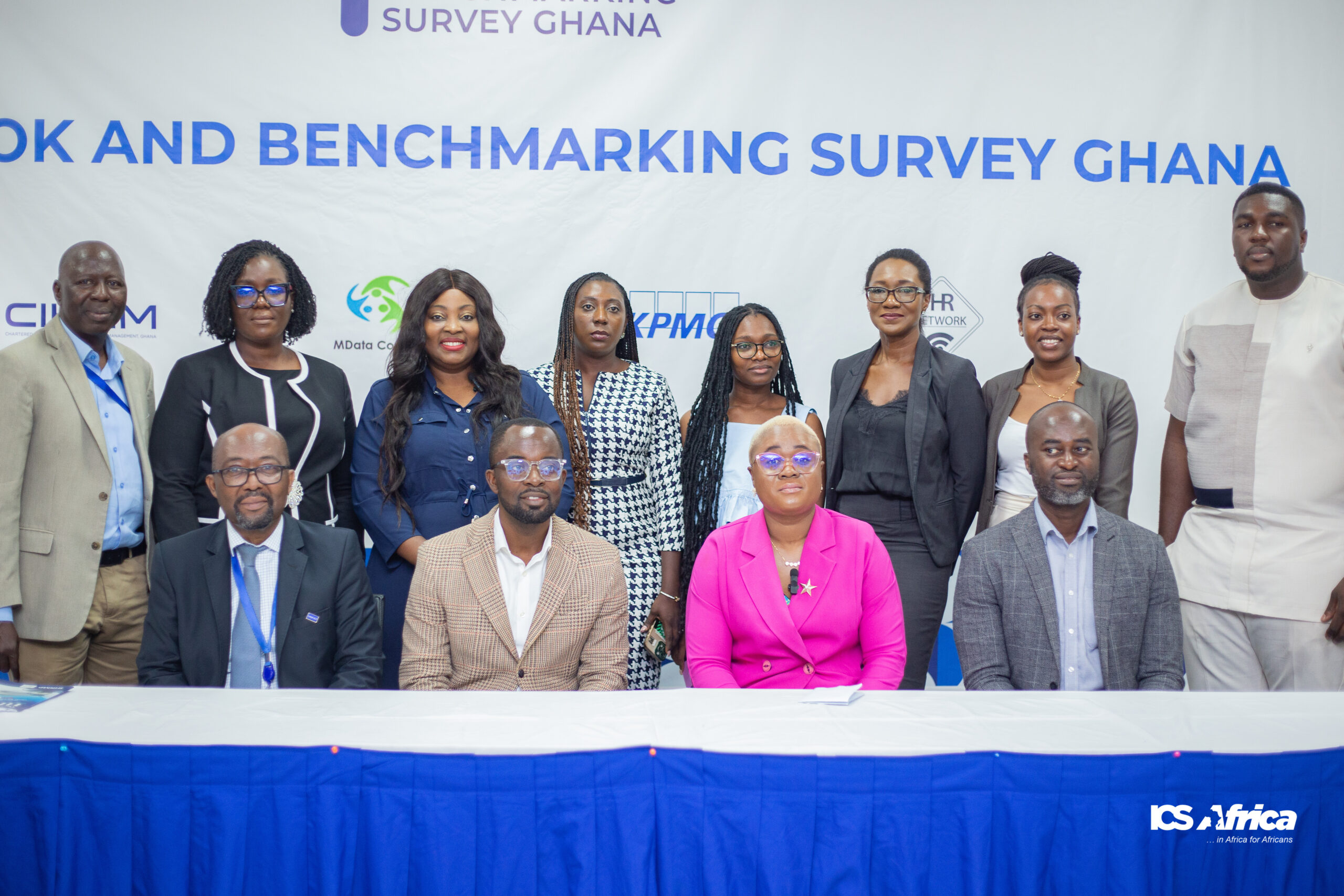 Wish to know more about CIHRM Ghana or any of the other companies? Well, Jamie says…
For further information and media inquiries, please contact the head of the Brands & Communication department of CIHRM Ghana, Emmaline Datey on this phone number, +233(0)27-3800636.
The Chartered Institute of Human Resource Management, Ghana   (CIHRM Ghana), is an HR Industry Regulator responsible for the regulation and practice of human resource management in Ghana, is a leading autonomous Professional Institute or Body of Human Resource Practitioners who work in both the public and private sectors of Ghana.
KPMG is a global network of professional firms providing audit, tax, and advisory services. With a presence in over 150 countries, KPMG is committed to helping clients navigate the challenges of an ever-changing business landscape and driving sustainable growth.
MData is a leading data analytics company specializing in delivering actionable insights to drive informed decision-making. With a team of experts in data analytics and machine learning, MData empowers organizations to leverage data as a strategic asset.
The HR Network is a vibrant community of HR professionals, fostering knowledge sharing, collaboration, and networking opportunities. The network serves as a platform for HR Practitioners to exchange ideas, best practices, and experiences, contributing to the growth and development of the HR profession.
Thanks for taking the time to read the article!
The Brew Show wishes each and every one of you a fabulous year full of excellent health, peace of mind, and success beyond your wildest dreams! In light of us recently chalking our third anniversary, I'd once again like to express my immense gratitude to all who've helped us along the way, especially my family, circle of friends, and my SantaMoga network! As always, please connect and also interact with The Brew Show on our Facebook, Twitter, YouTube, LinkedIn, and Instagram platforms. Thank you all for your time, and do have a great year guys!!!
While we're still here…
I've received my first-ever nomination, and it's for the category of Blogger of the Year at the Africa Spotlight & Executive Award. To vote for me, simply dial *800*714# OR dial *447*714# Select vote Enter nominee code SB16 (as seen as the flyer with "SB") Enter the number of votes, confirm the amount, and then wait for the authorization for approval! Thank you, and let's make this count!!!!  If you prefer voting online, kindly click here.