Following the amazing impact her team had last year with supporting the St. Nicholas School in Tema, Epiphany Selassie, and her friends will embark on a trip to the Central Region in August to donate to and support the young women in the Nkanfua community.
When and why, are Epiphany Selassie & her friends heading to the Nkanfua community? Well, Jamie Says…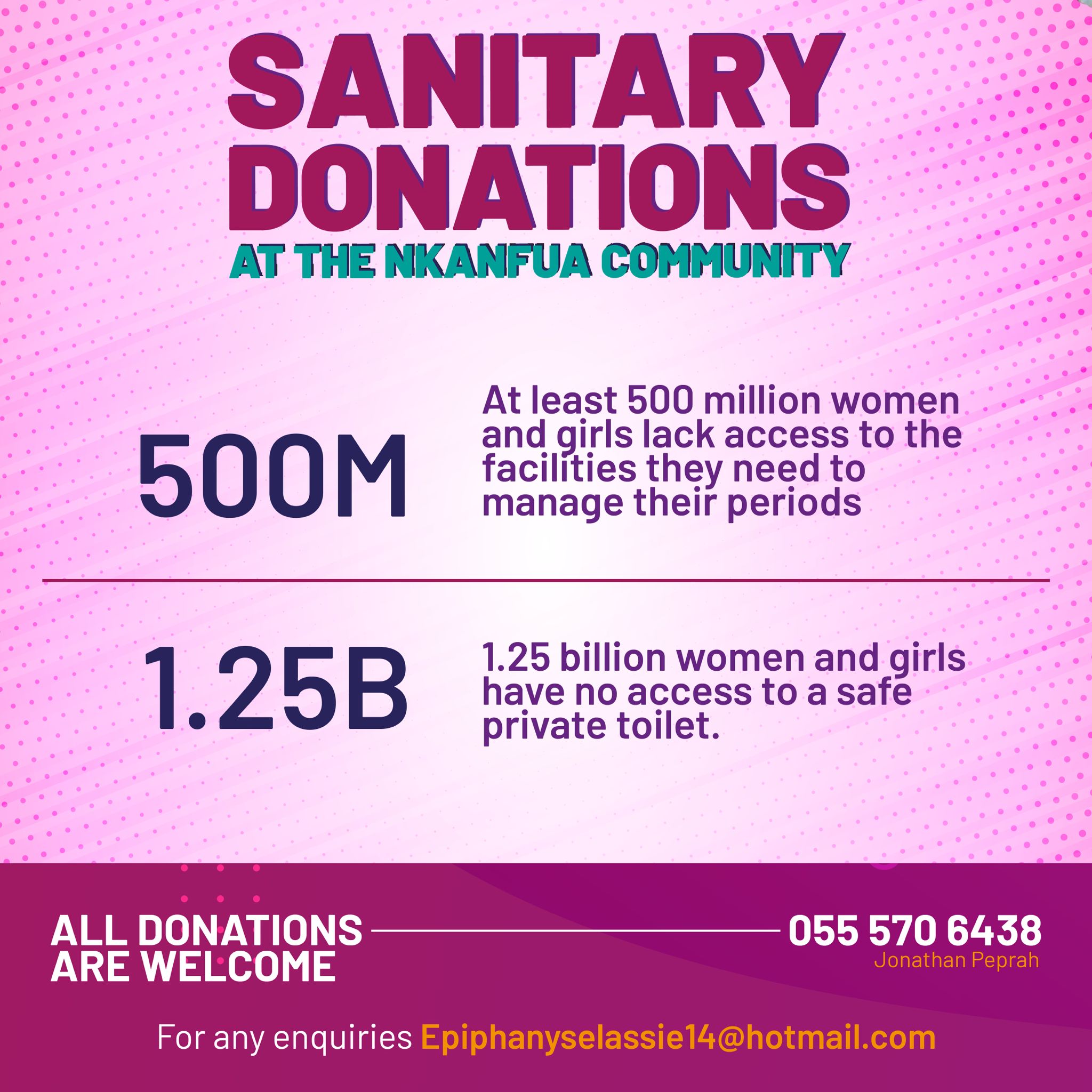 The Epiphany Selassie led team will seek to provide basic amenities such as sanitary pads to the young ladies in the community but also use that as a much-needed opportunity to engage them in a discussion on sex education. Teenage pregnancy is still a major issue affecting the nation, and this is no different in the Central Region, where most vulnerable adolescent ladies fall prey to the advances of men and are usually left with the burden of raising young children on their own; and in some cases are even shunned by their own families.
It's worth mentioning that at least 500m women (and girls) lack access to the basic facilities needed to manage their periods. In the same vein, 1.25bn girls and women have no access to a safe private toilet.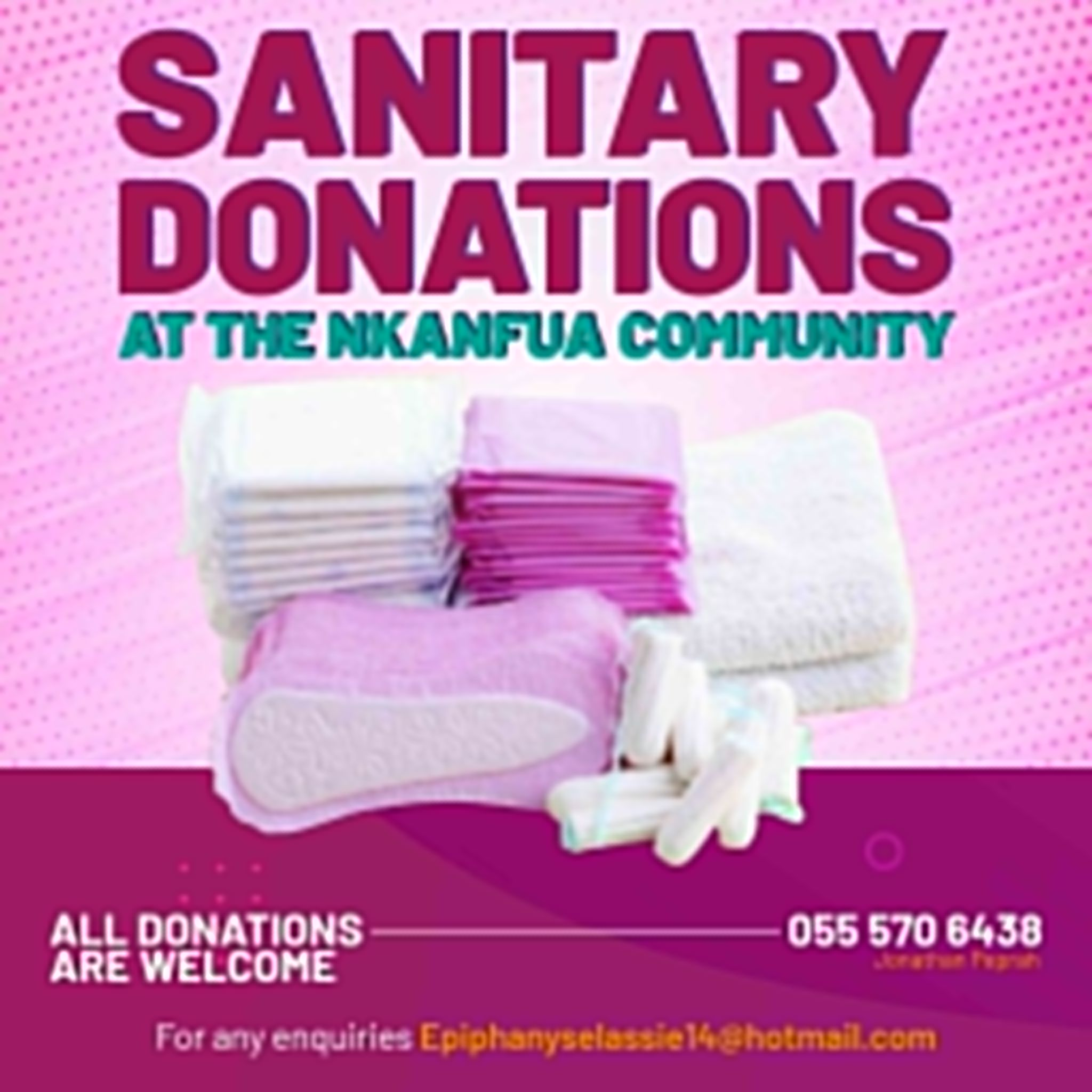 Epiphany Selassie and her friends would be doing this from August 30th all through September 1st 2023! All donations, be it cash, or kind are welcome. To donate, you can either send money to +233(0)555706438 (name of account holder is Jonathan Peprah), or alternatively you can also click on this link!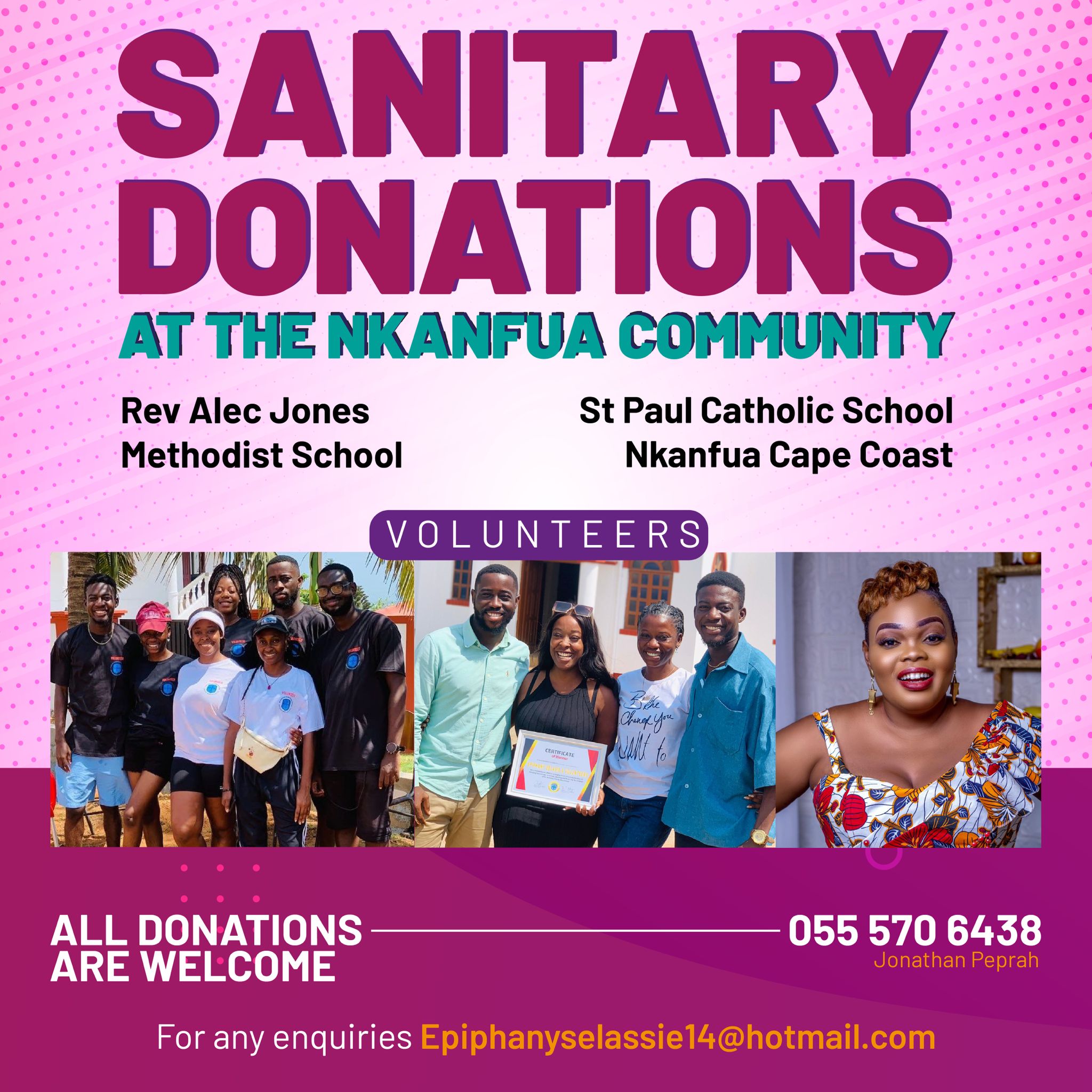 Wish to make further enquiries?
For any enquiries, kindly reach out to Epiphany via her email, epiphanyselassie14@hotmail.com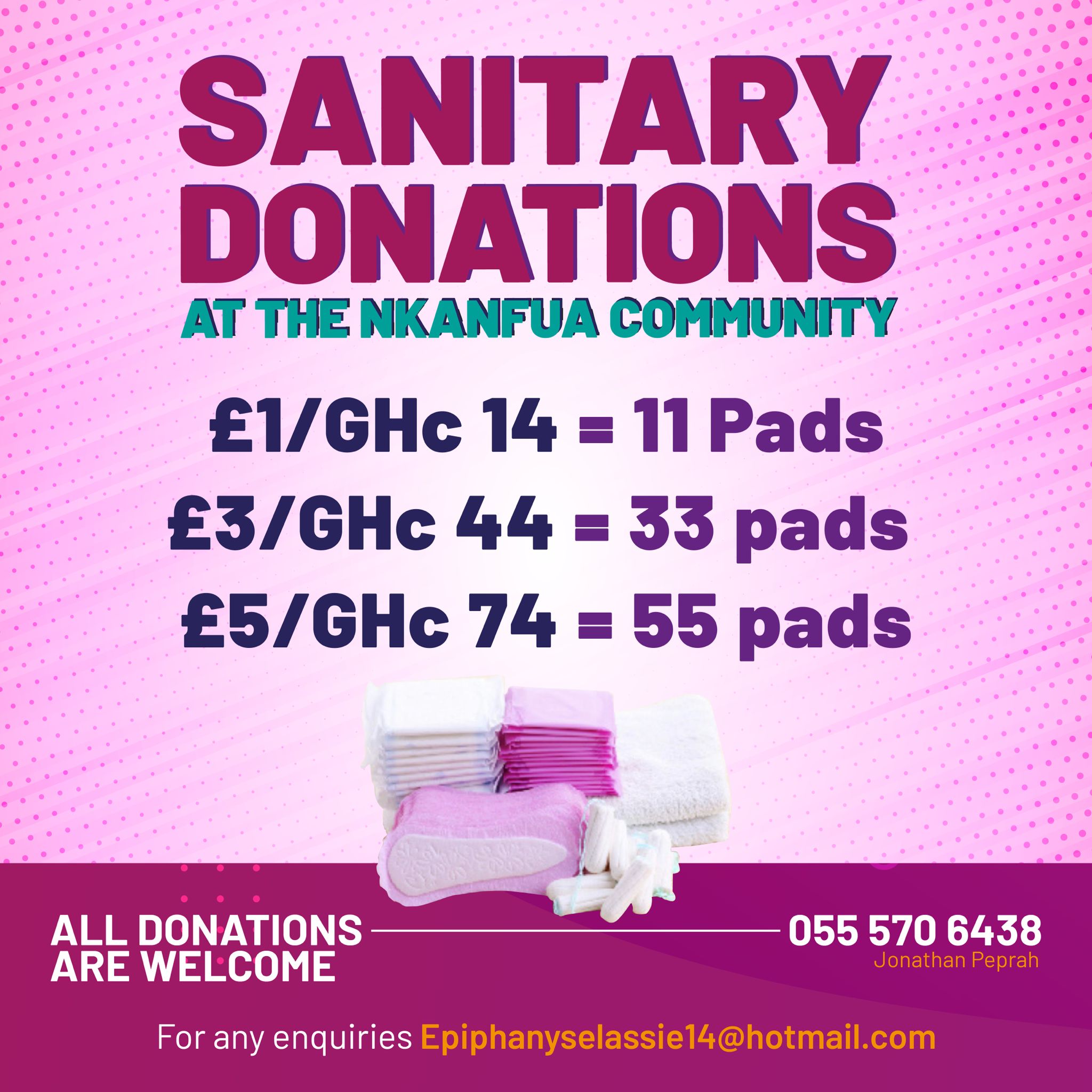 Thanks for taking the time to read the article, and I hope you join us in supporting this worthy cause from Epiphany Selassie and her wonderful friends!
The Brew Show wishes each and every one of you a fabulous year full of excellent health, peace of mind, and success beyond your wildest dreams! In light of us recently chalking our third anniversary, I'd once again like to express my immense gratitude to all who've helped us along the way, especially my family, circle of friends, and my SantaMoga network! As always, please connect and also interact with The Brew Show on our Facebook, Twitter, YouTube, LinkedIn, and Instagram platforms. Thank you all for your time, and do have a great year guys!!!
While we're still here…
I've received my first-ever nomination, and it's for the category of Blogger of the Year at the Africa Spotlight & Executive Award. To vote for me, simply dial *800*714# OR dial *447*714# Select vote Enter nominee code SB16 (as seen as the flyer with "SB") Enter the number of votes, confirm the amount, and then wait for the authorization for approval! Thank you, and let's make this count!!!!  If you prefer voting online, kindly click here.