Ghanaian entertainment brand Cheesewave will be ushering music enthusiasts into the second half of the year with a bang as it hosts its Alt Rave 02 party on the 1st of July!
What will be the venue for the Alt Rave 02 party by Cheesewave? Well, Jamie says…
The Alt Rave party will be held at Fait Maison inside Dzorwulu from 5 Pm. It's not only a free event to attend, but also a free opportunity for creatives to showcase their crafts, as it will be an open mic session!
Who's expected to perform? and how do we connect with Cheesewave?
The Alt Rave 02 event will see performances on the night by The ART, K. Spoonx, Traedy, and many more!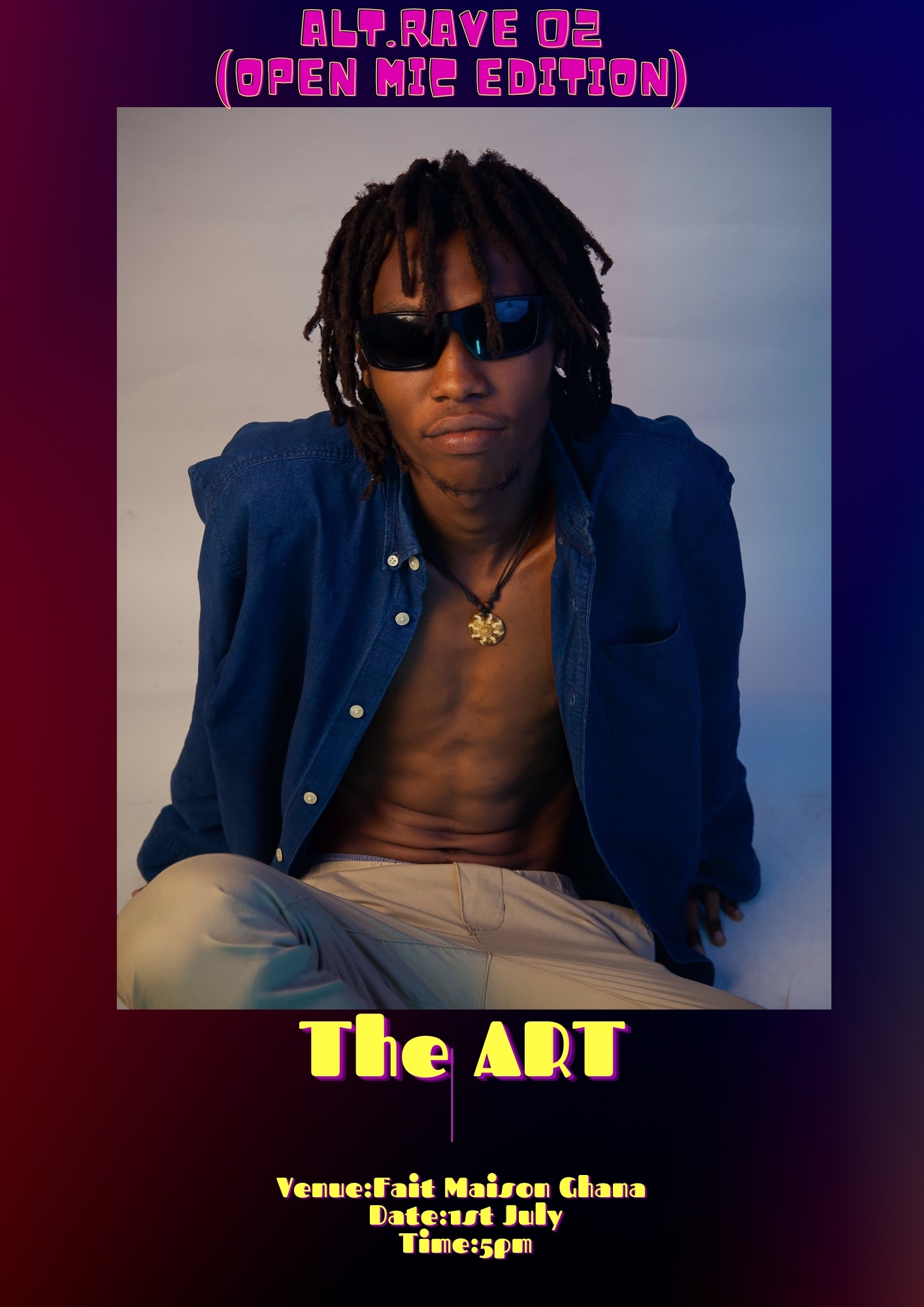 For more information, do visit the official Cheesewave website by clicking here, or hop on to their Twitter, and Instagram social media channels! You can also call +233(0)504977525 to make an enquiry!
Thanks for the time, and let's have a brilliant second half of 2023!
The Brew Show wishes each and every one of you a fabulous year full of excellent health, peace of mind, and success beyond your wildest dreams! In light of us recently chalking our third anniversary, I'd once again like to express my immense gratitude to all who've helped us along the way, especially my family, circle of friends, and my SantaMoga network! As always, please connect and also interact with The Brew Show on our Facebook, Twitter, YouTube, LinkedIn, and Instagram platforms. Thank you all for your time, and do have a great year guys!!!
While we're still here…
I've received my first-ever nomination, and it's for the category of Blogger of the Year at the Africa Spotlight & Executive Award. To vote for me, simply dial *800*714# OR dial *447*714# Select vote Enter nominee code SB16 (as seen as the flyer with "SB") Enter the number of votes, confirm the amount, and then wait for the authorization for approval! Thank you, and let's make this count!!!!  If you prefer voting online, kindly click here.