Several notable individuals and organizations have been honoured at the recently concluded 2023 Visionary African Women Summit and Recognition Awards (VAWSA), which took place in Accra, Ghana.
What was the theme for this year's VAWSA? And who organized it?
With the theme "Building women against all odds: Breaking barriers, building bridges," the 2-day event took place on 22nd -23rd June 2023 at Ecobank Plc Head Office Accra, Ghana.
The Visionary African Women Summit was put together by the Lilian Ike Foundation, a Non-Governmental Organisation set up in 2019 with headquarters in Abuja, Nigeria, in partnership with ICS Africa Limited, a fast-growing Pan-African business and events solutions brand located in Accra Ghana.
The summit program was packed with interesting summit content including presentations and panel sessions that addressed the theme: Building Women against all Odds: Breaking Barriers, Building Bridges. Leading men and women from across the continent formed the tram of speakers and panelists that inspired the delegates in attendance.
In addition to being a forum to educate, empower and advocate for women to achieve their highest potential for a better society, the Visionary African Women Summit is also targeted at promoting peace and creating sustainable development in Africa.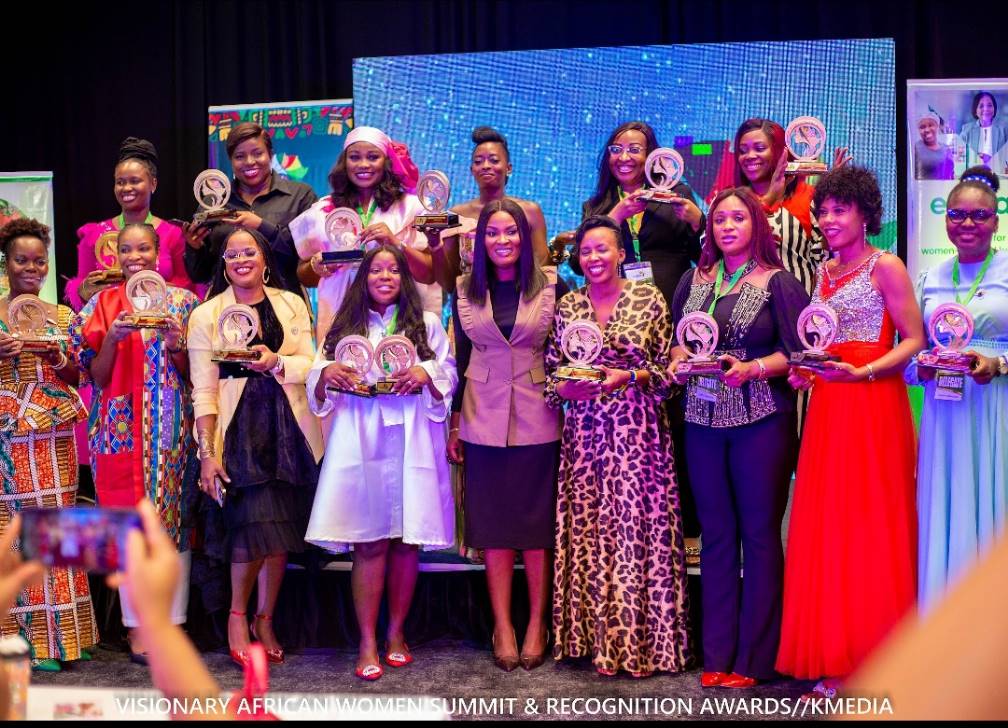 The summit was highlighted by an awards event dubbed the Visionary African Women Recognition Awards which happened on the Day 2 of the event. It was a colourful night of African beauty and splendor as women delegates from across Africa represented the rich cultural heritage of the African continent in their state of fashion.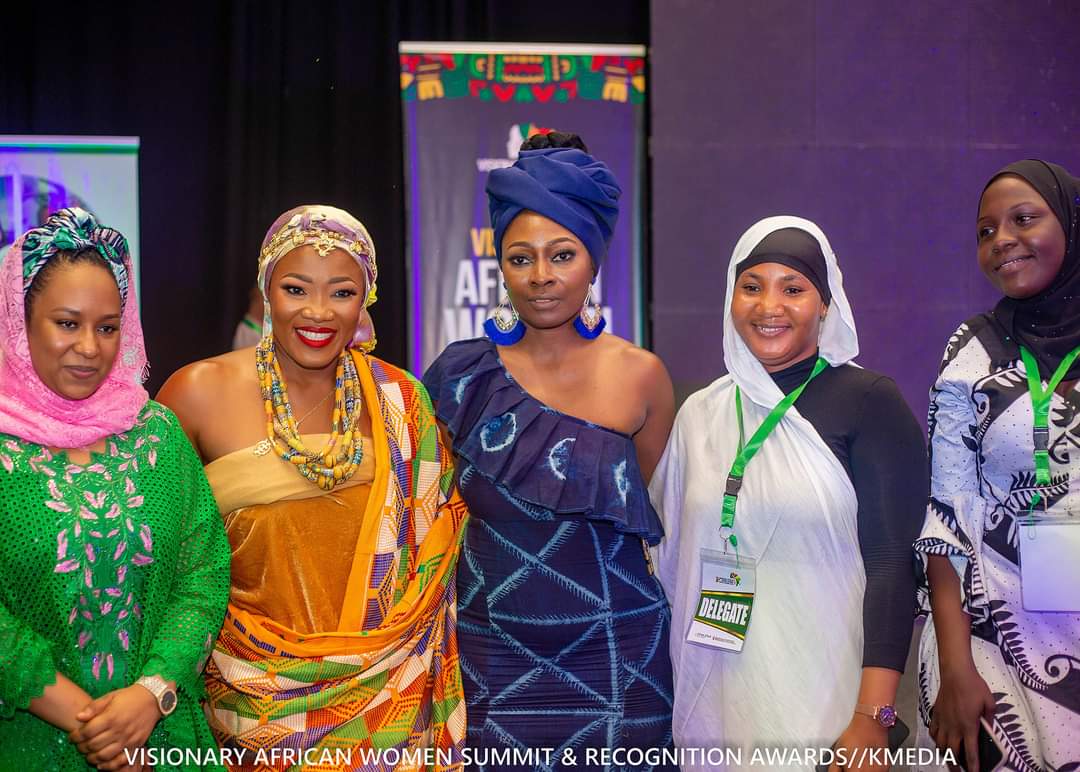 Who was honoured at the VAWSA on the night? Well, Jamie says…
Among those honoured at Visionary African Women Recognition Awards (VAWSA) are: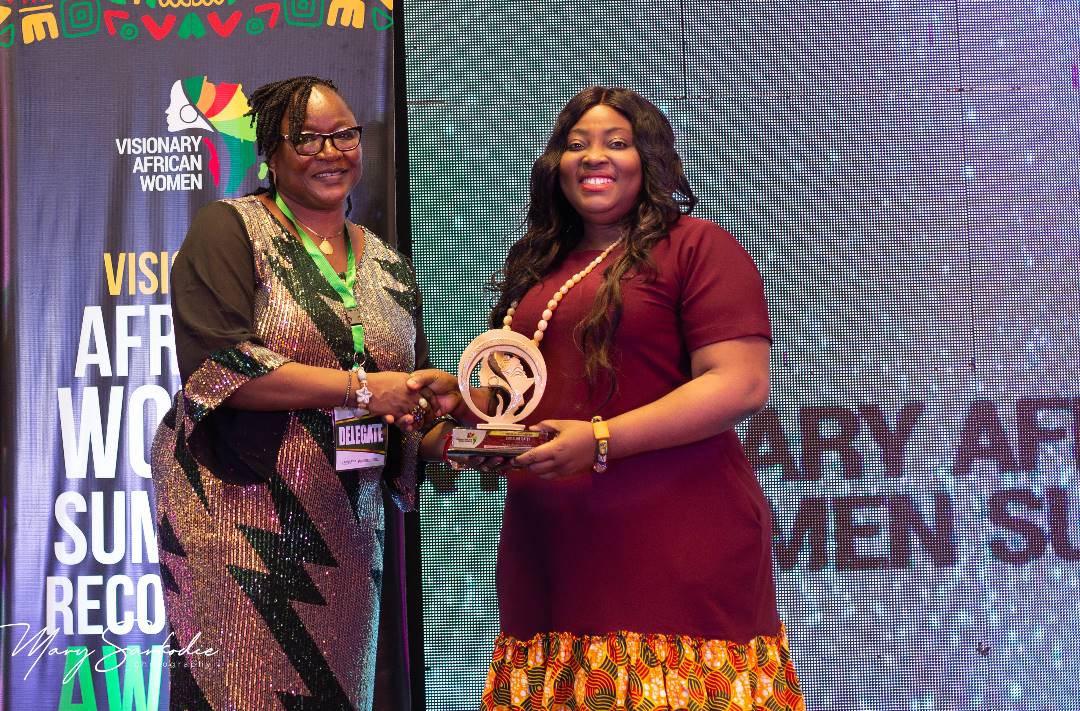 Oheneyere Gifty Anti
Penelope Adinku
Emmaline Datey
Chichi Yakubu
Dr Kolade Adepoju
Com Idris Shonuga
Amb Adedoyin Oyin
Onome Hope
Barr Esther Omenka
Ifunanya Tine-Anona (esq)
Hope Raisers Foundation
Jewels Hive Initiative
Zikas Dental Studio
Pauline Uju Obi
Hon Samuel Aryeequaye
Dr Laylah Ali Othman
Olufunke Martha
HRM Amb (Dr) Chukwudi Jude Ihenetu
HRH Dr Tony Ulasi
Dioumo Thiam
Dr Annia Gombakomba
Imade Helen Bibowei Osubeni
Angela Atsah
My Body, my Assest Cancer Foundation
Gloria Abiwi
Chief Mrs Joyce Ikechukwu
Amb Mfonabasi Utibe Udofia
Valentine Ikenna Okwa
Amb (Dr) Evangeline Ozonyiri Ozichi
Iloduba Celestina Ogochukwu
What is the VAWSA about?
The Visionary African Women Summit (VAWSA) is an annual event designed to bring a thriving community of African women from all fields of human endeavours to inspire, empower, and equip them to be nation-builders.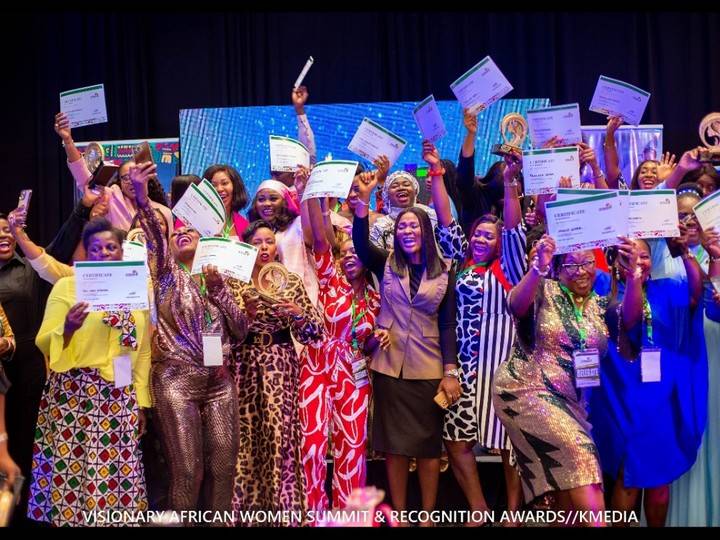 Thanks for taking the time to read the article!
The Brew Show wishes each and every one of you a fabulous year full of excellent health, peace of mind, and success beyond your wildest dreams! In light of us recently chalking our third anniversary, I'd once again like to express my immense gratitude to all who've helped us along the way, especially my family, circle of friends, and my SantaMoga network! As always, please connect and also interact with The Brew Show on our Facebook, Twitter, YouTube, LinkedIn, and Instagram platforms. Thank you all for your time, and do have a great year guys!!!
While we're still here…
I've received my first-ever nomination, and it's for the category of Blogger of the Year at the Africa Spotlight & Executive Award. To vote for me, simply dial *800*714# OR dial *447*714# Select vote Enter nominee code SB16 (as seen as the flyer with "SB") Enter the number of votes, confirm the amount, and then wait for the authorization for approval! Thank you, and let's make this count!!!!  If you prefer voting online, kindly click here.