Have you been looking for the perfect escape from the hustle and bustle of trying to survive in Accra? Well, Oba Tours has an exciting package for you to embark on, with The Volta Experience this April!!
What do we know about Oba Tours? and when is The Volta Experience coming off? Well, Jamie says…
Oba Tours is a group that curates budget-friendly private and group tours in Ghana. Founded by Pearl Oba Acquah,  the group has already embarked on a similar tour to the Volta Region, visiting places such as the Tafi Atome Monkey Sanctuary among others. This time around, participants will not only visit the monkey sanctuary but also the Tagbo Waterfalls.  And if you're a newbie when it's in relation to going on tours or long trips in general, well they have recommended a packing list for you. Ain't that sweet!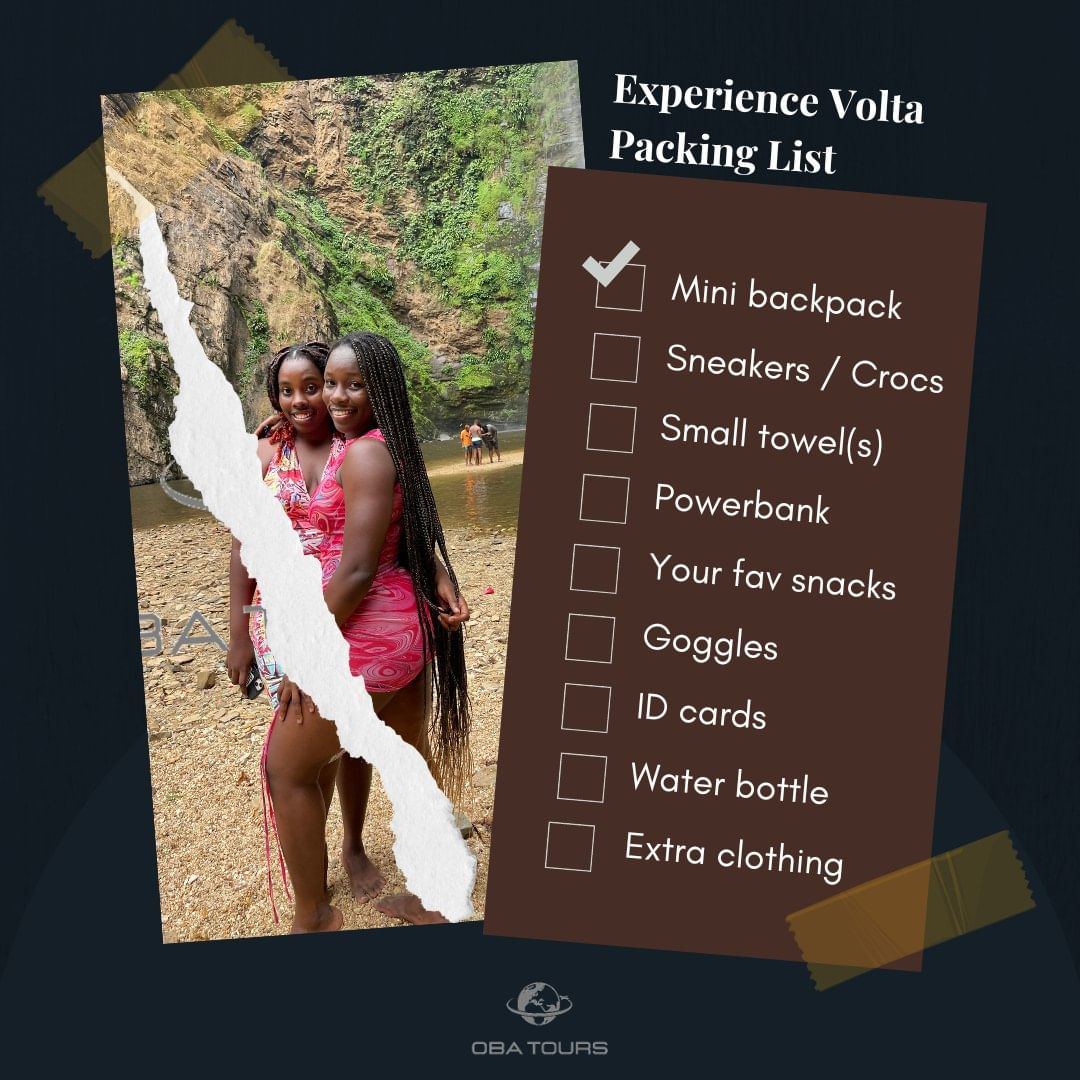 The trip will cost a cool GH₵650 if you're riding solo or GH₵1200 for a couple and will cater for not just the transportation to the sites, but also snacks, drinks, and accommodation at the Skyplus Hotel. The Volta Experience takes place on Saturday the 15th of April 2023!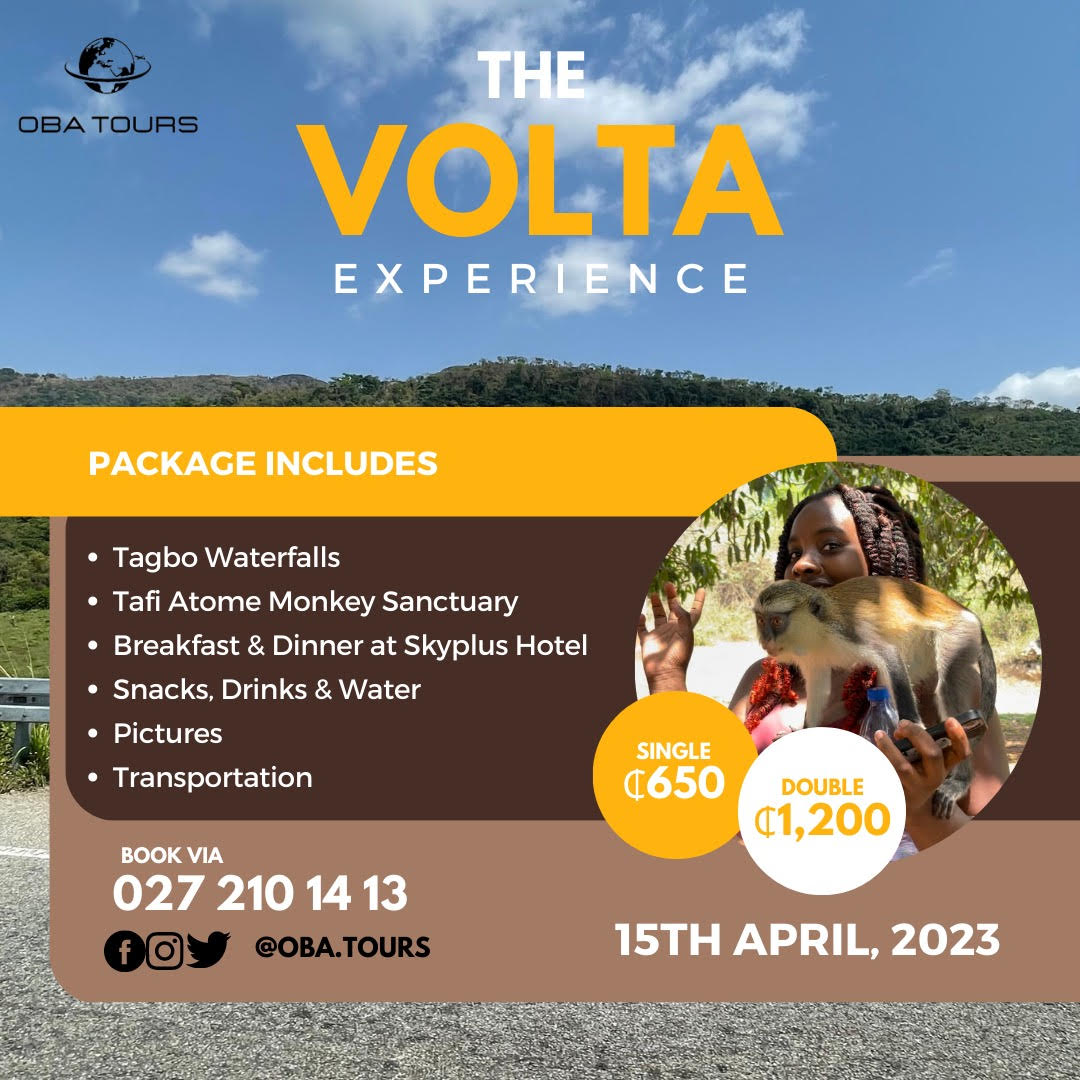 Wish to follow?
You can follow Oba Tours on their Instagram and Twitter pages. For more information, you can also call them on +233(0)272101413
Thanks for reading the article, and hope you all enjoy The Volta Experience!
The Brew Show wishes each and every one of you a fabulous year full of excellent health, peace of mind, and success beyond your wildest dreams! In light of us recently chalking our third anniversary, I'd once again like to express my immense gratitude to all who've helped us along the way, especially my family, circle of friends, and my SantaMoga network! As always, please connect and also interact with The Brew Show on our Facebook, Twitter, YouTube, LinkedIn, and Instagram platforms. Thank you all for your time, and do have a great year guys!!!