Following their undeniable success as one of the nation's finest (and sexiest) swimwear brands, Swims By Didi will be hosting its Dikini Island beach party on the 17th of December to allow its ardent fans rock those amazing bikinis while having fun in the process!
Wondering what to expect? Well, Jamie says…
If you read my article on their Dikini Party last year (more on that here) (or better still attended the event), then you know you're in for a truly pleasurable experience!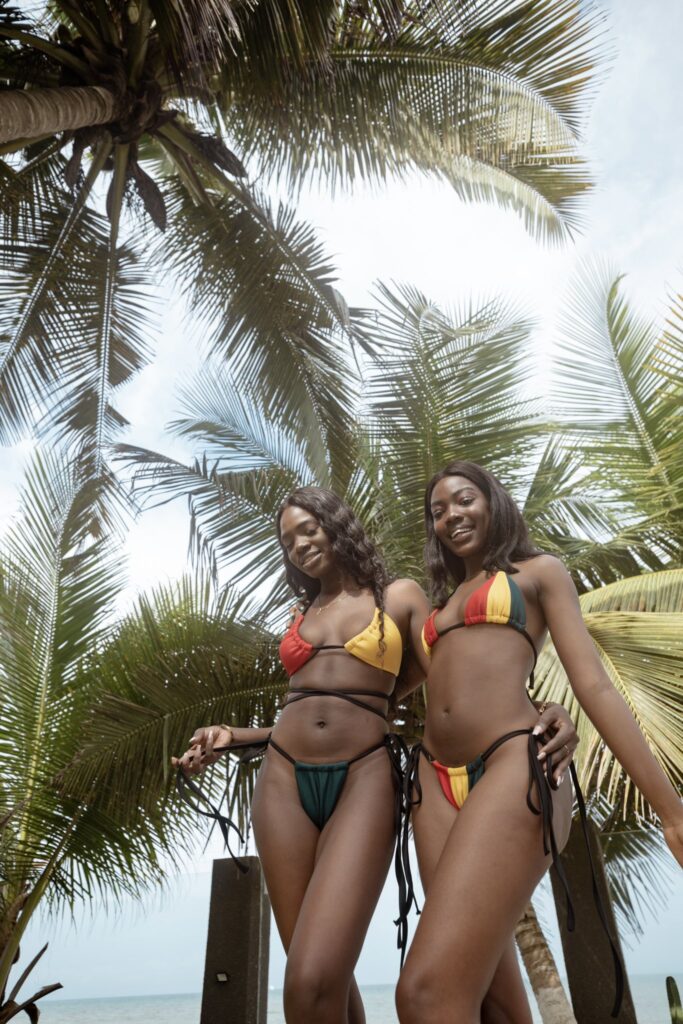 Patrons will definitely have a day to remember, as they'll be treated to 3 amazing parties on the night, which means banger after banger of the hottest music on offer!
Where will Swims By Didi be hosting the Dikini Island party? And what are the packages on offer?
The venue for this beach party is the Platinum Bay Hotel, which will see its astroturf (rumored to be the largest in Ghana) converted into a temporary beach for the event! To purchase your tickets for a cool GH₵ 200, kindly visit this website! Didi Dolls however get to enter the event for free, all they have to do is RSVP and indicate their gender on the site!!
DIKINI ISLAND🏝️ THREE PARTIES, ONE NIGHT ! RSVP/GET YOUR TICKETS AT https://t.co/KJvvfGIkgQ NOW ✨✨

REMEMBER, WHAT HAPPENS ON THE ISLAND STAYS ON THE ISLAND 🤫 pic.twitter.com/1OeuCneoIN

— swimsbydidi (@swimsbydidi) December 3, 2022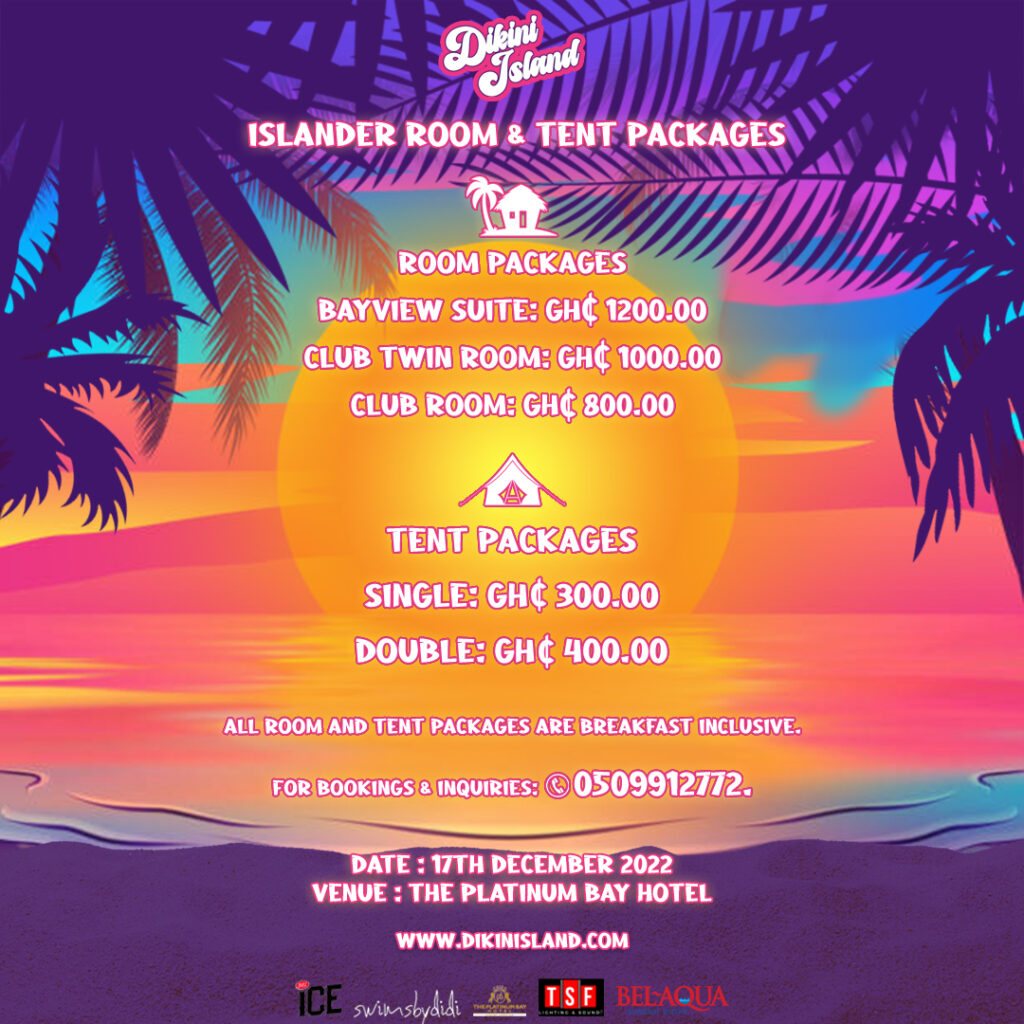 In addition, the organizers are adding some sweet bus packages, to ease the burden of transporting yourself to the venue. You can check them out here!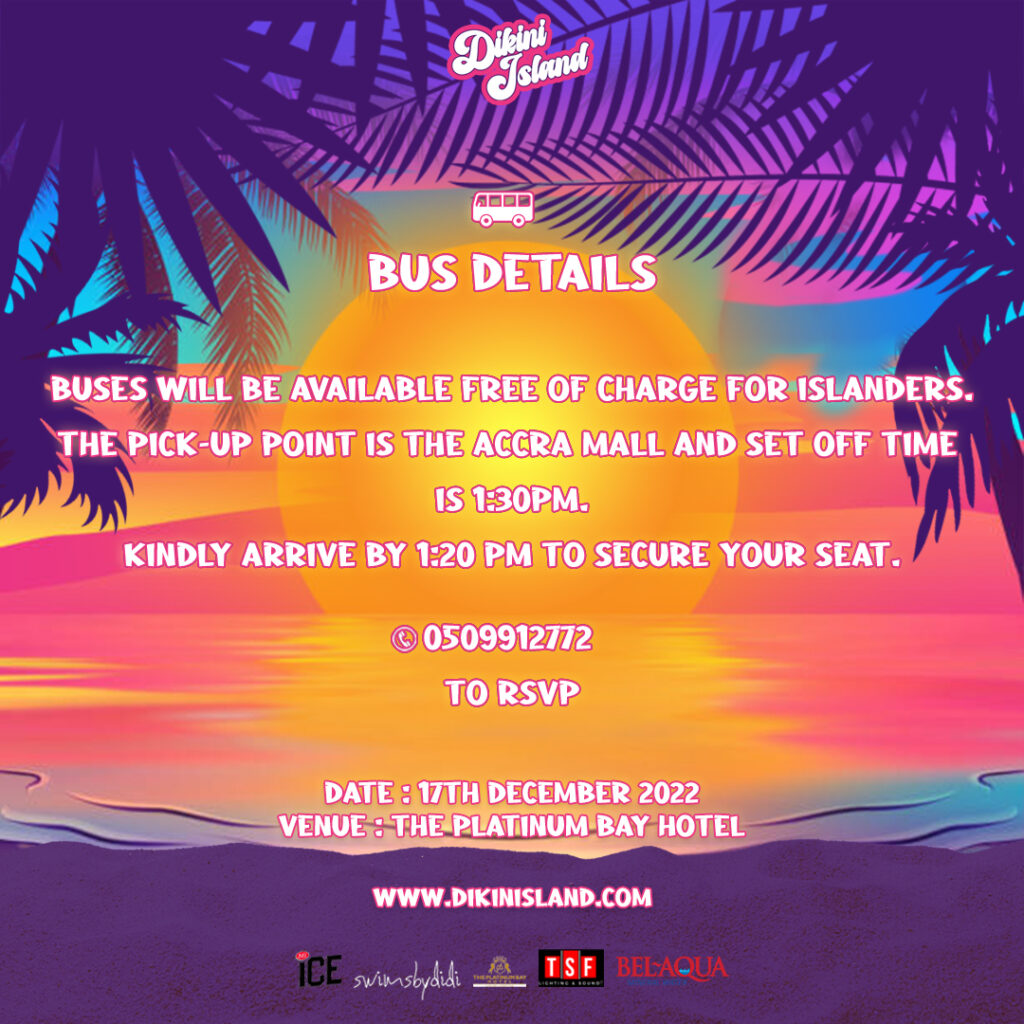 And if you were contemplating booking yourself a cabana, they've listed the packages out for you!
Dikini Island🏝️ The Possibilities Are ENDLESS😻 Reserve your tables & cabanas now❗️
📍 17th December, The Platinum Bay Hotel | https://t.co/73TRLiMnQt✨ pic.twitter.com/VlWez9IyWL

— swimsbydidi (@swimsbydidi) December 4, 2022

Wishing to book a table? Well say no more!
The DJs on rotation for the Dikini Island Party are Dj OJ, Choco DJ, Chichi, and DJ Mish!
wishing to follow Swims By Didi?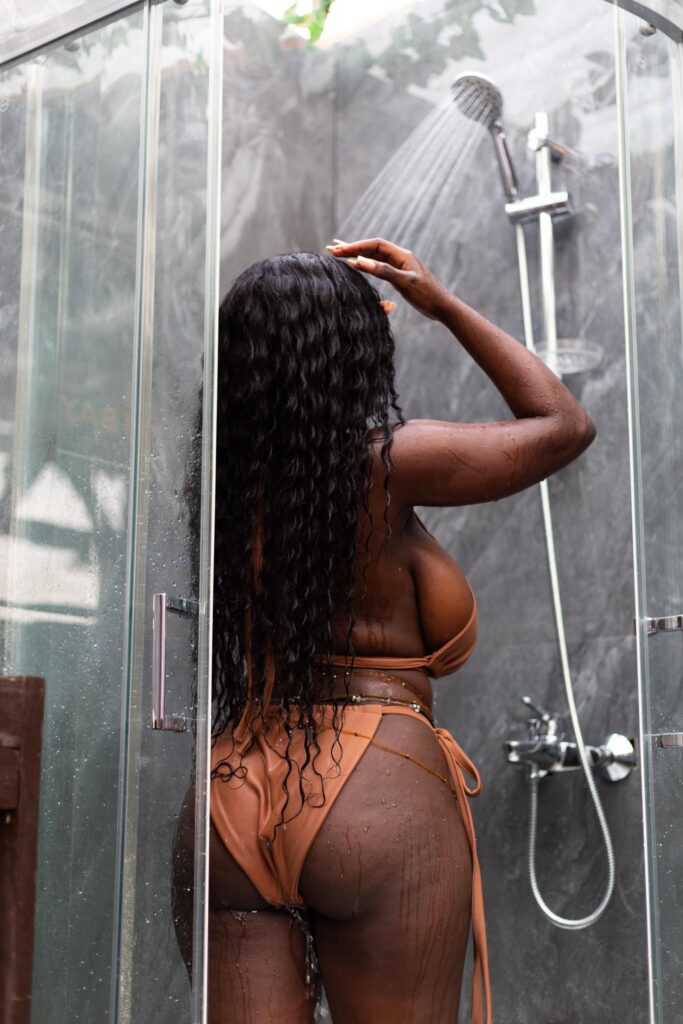 You can interact with Swims By Didi (visit their website here) on their Twitter and Instagram social handles! It's worth noting that there will be limited tickets available at the Platinum Bay Hotel, so you might be better served purchasing them online when you have the chance.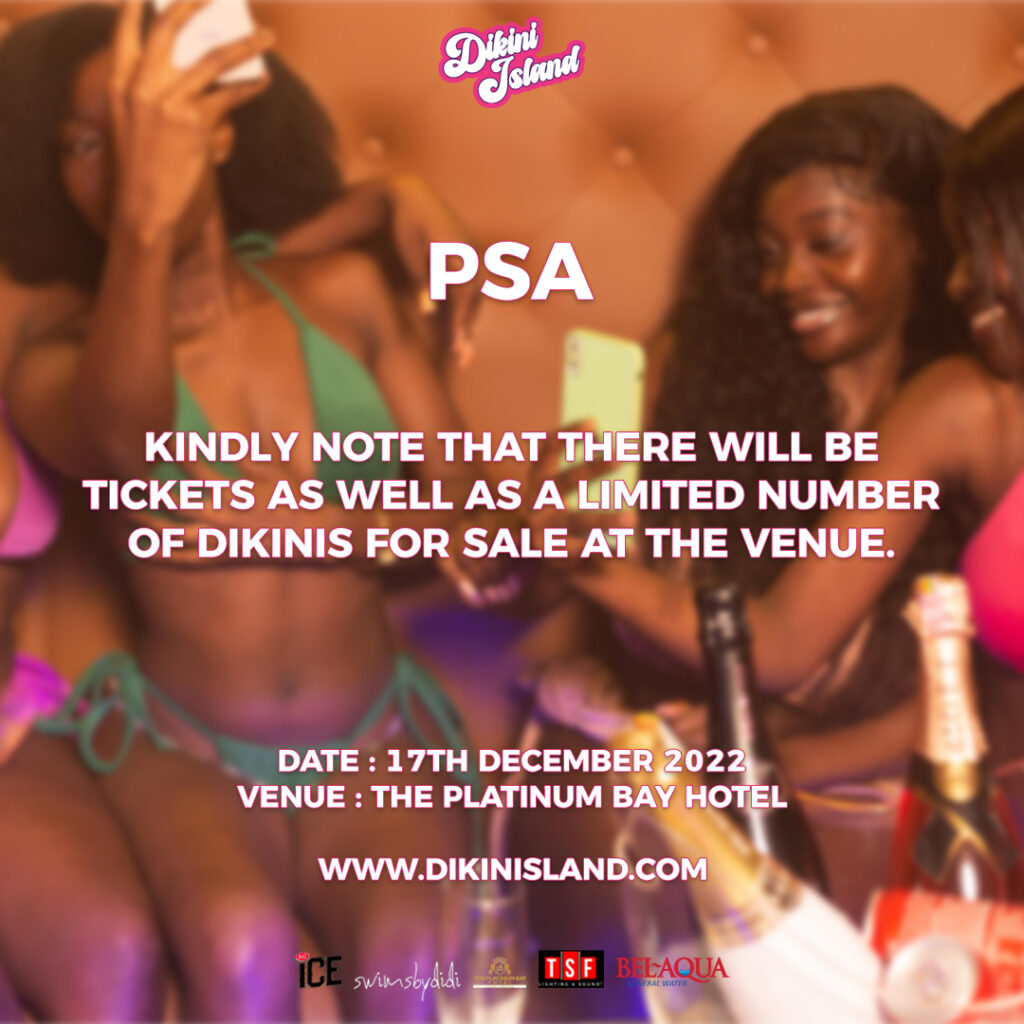 Thanks for reading the article, and I hope to see you all in your dikinis on the 17th!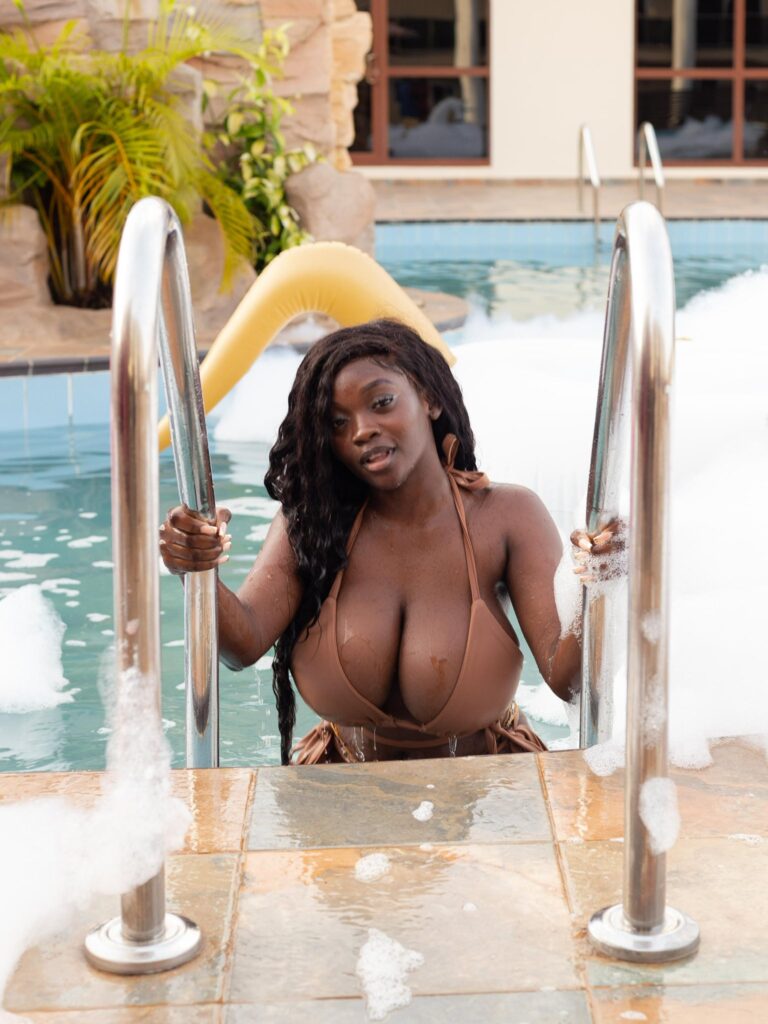 The Brew Show wishes each and every one of you a fabulous year full of excellent health, peace of mind, and success beyond your wildest dreams! In light of us recently chalking our third anniversary, I'd once again like to express my immense gratitude to all who've helped us along the way, especially my family, circle of friends, and my SantaMoga network! As always, please connect and also interact with The Brew Show on our Facebook, Twitter, YouTube, LinkedIn, and Instagram platforms. Thank you all for your time, and do have a great year guys!!!