The 2023 edition of The Africa Global Business Summit (AGBS), Berlin will be held at the prestigious Waldorf Astoria Hotel from March 23-24!
What should we expect from the Africa Global Business Summit this year? Well, Jamie says…
This year's edition, themed Advancing Africa's Global Private Sector Partnerships, would be exploring a renewed commitment by both public and private sector stakeholders with their government and policymaking counterparts at building stronger business collaborations and strategic trade relations with Global Investors and the African Market. It is also an opportunity for global financial actors, investors, development partners, entrepreneurs, diplomats, and technocrats to build strategic networks, identifying growth drivers and business risks as they plan out modalities for the post-Covid economy.
Who would be speaking at/attending the event?
The Africa Global Business Summit is expected to be graced by Heads of State, Ministers of Economies, Governors, Prime Ministers, and most importantly top business leaders from Africa and from around the globe.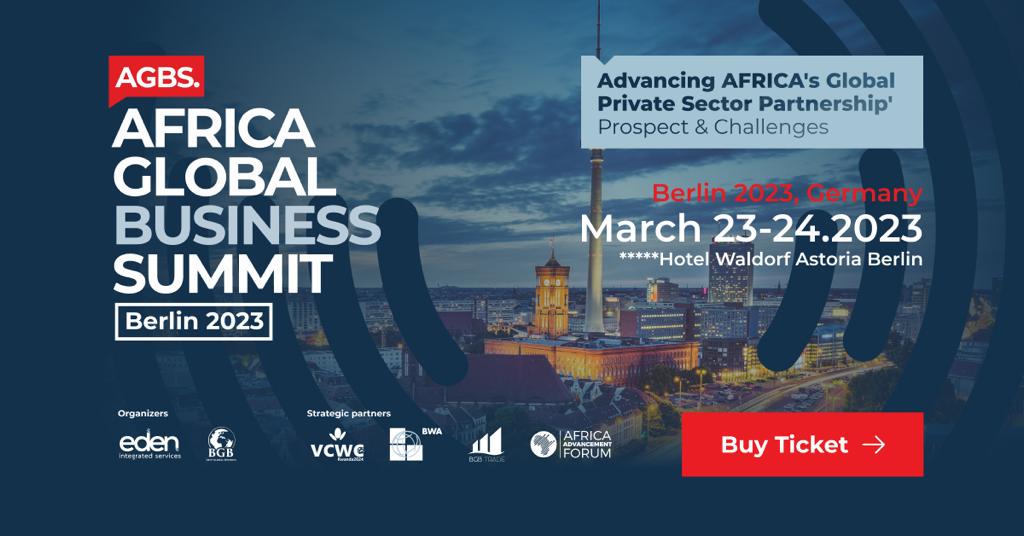 Keynote Speakers such as Her Excellency Chief Dr. Jewel Howard-Taylor (Vice President of the Republic of Liberia), Diombass Diaw (Head of the Economic Office at the Embassy of Senegal in Warsaw, Poland), Krzysztof Drynda (President of the Board Polish Investment and Trade Agency, PAIH), Jutta Urpilainen (European Union Commissioner for International Partnerships in the European Commission), Diamantino Pedro Azevedo (Minister of Mineral Resources, Oil and Gas, Angola) and other notable speakers will be present for the event.
How do we purchase a ticket for the Africa Global Business Summit?
You can purchase a ticket for the summit by clicking here. For more information, kindly visit this link!
Thanks for the time, and hope you enjoy the business summit!
The Brew Show wishes each and every one of you a fabulous year full of excellent health, peace of mind, and success beyond your wildest dreams! In light of us recently chalking our third anniversary, I'd once again like to express my immense gratitude to all who've helped us along the way, especially my family, circle of friends, and my SantaMoga network! As always, please connect and also interact with The Brew Show on our Facebook, Twitter, YouTube, LinkedIn, and Instagram platforms. Thank you all for your time, and do have a great year guys!!!