Black4Black Events, an entertainment and events hub located in Gbawe, is pleased to announce it will be hosting an audition for its maiden Miss Weija-Gbawe beauty pageant on Friday the 17th of December 2021.
What time would Black4Black Events be holding the auditions for the Miss Weija-Gbawe pageant? And where? Well, Jamie says…
The Miss Weija-Gbawe auditions will be held on the premises of Heads & Tales Gardens, near Julikart in Mallam, Accra. Any lady between the ages of 18-27 is deemed eligible, and should you be interested in participating in the audition, it would only cost 30 cedis to be registered. Ladies attending the audition should also be dressed in a white tank top, blue jeans and a pair of high heels.
It's worth mentioning that all covid-19 safety protocols would be observed, so don't forget to mask up. For more information, kindly contact the organizers of the event via the phone/whatsapp on +233244675543 or you also check out their social media pages, namely their Facebook, Twitter as well as their Instagram.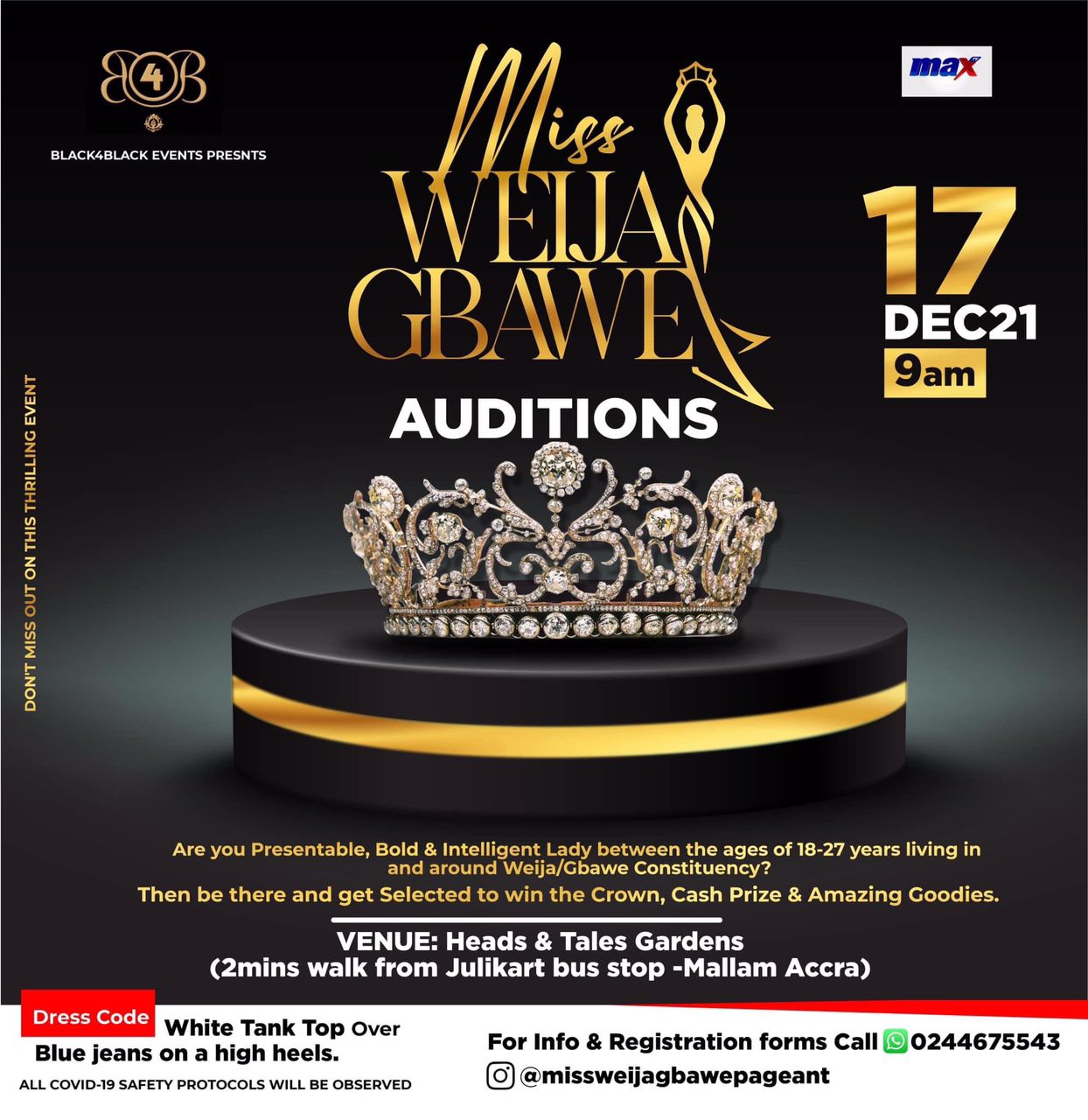 Hope you enjoyed reading the article!
In recognition of the blog, The Brew Show recently chalking up our second anniversary, I'd once again like to express my immense gratitude to all who've helped us along the way, especially my family, circle of friends, and my SantaMoga network! As always, please connect and also interact with The Brew Show on our Facebook, Twitter, YouTube, LinkedIn, and our (recently created) Instagram platforms. Thank you all for your time, and have a great December guys!!!