The theme for BSIFF 2022, the 7th edition of the Black Star International Film Festival, has officially been unveiled; "Inspiring The Business of Film In Africa" sends a clear message to all creatives across the continent, and beyond!
When is the BSIFF 2022 happening? Well, Jamie says…
This edition of the film festival will take place from the 20th-25th of September 2022. The Festival director for the Black Star International Film Festival, Philippa Bentuma Arthur, had this to say about the launch of this edition.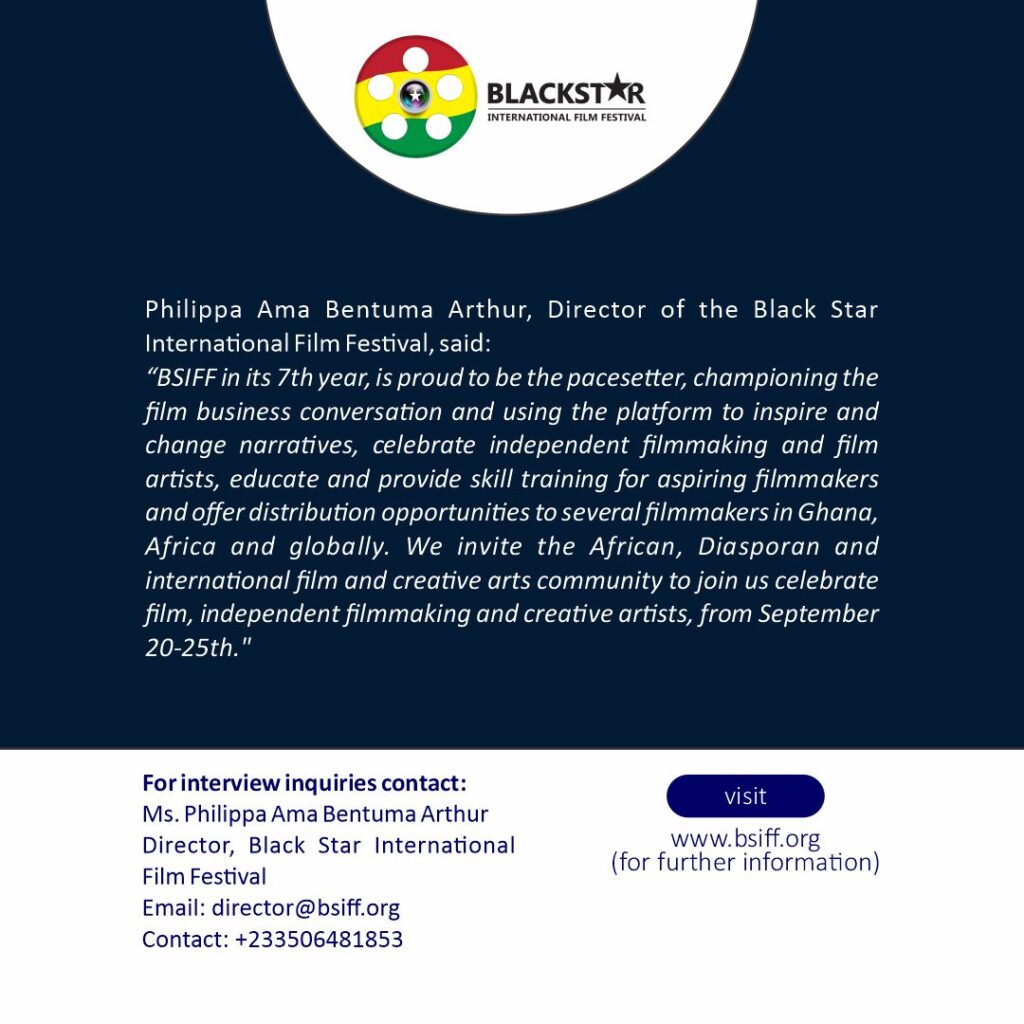 The Black Star International Film Festival (visit their website here) is a not-for-profit festival, with the vision to position Ghana as a film tourist destination. In addition, the festival; which was established in 2015; also seeks to bridge the gap between African cinema and the rest of the world; as well as also create global connections through film. You can connect with the Black Star International Film Festival (BSIFF) via their Facebook, YouTube, Instagram, Linkedin, and also Twitter social media channels.
For more information on the categories for this year's film festival, kindly click here!
Thanks for reading the article, and hope to see you at the film festival!
The Brew Show wishes each and every one of you a fabulous year full of excellent health, peace of mind, and success beyond your wildest dreams! I'd once again like to express my immense gratitude to all who've helped us along the way, especially my family, circle of friends, and my SantaMoga network!
As always, please connect and also interact with The Brew Show on our Facebook, Twitter, YouTube, LinkedIn, and Instagram platforms. Thank you all for your time, and have a great year guys!!!