Always wanted to link up with those influencers or chatterboxes off the web? Well, now you can get to meet them and more at this year's social media hangout!
Where and when is the social media hangout taking place? Well, Jamie says…
This year's #SocialMediaHangout
13-08-2022
Games-Music-Stand Up-Food-Drinks
Location is @nelmisplacegh Adjiringano near Salem Estate.
❤️🎤🔥🎈🎊
pic.twitter.com/MNYRQe851G

— #SocialMediaHangout 13Aug🥳 (@GhanaSocialU) July 6, 2022
All roads will lead to Nelmi's Place, near Salem Estate inside Adjiriganor on Saturday the 13th of August 2022 for the event, which will see its patrons not only get treated to some quality music, but also enjoy some top performances from stand-up comedians, as well as play games, and snack on some good food and drinks! Expect to see the event graced by Sneaker Nyame, Lina Octave, and Powder Guy among others, and is being organized by the Ghana Social University.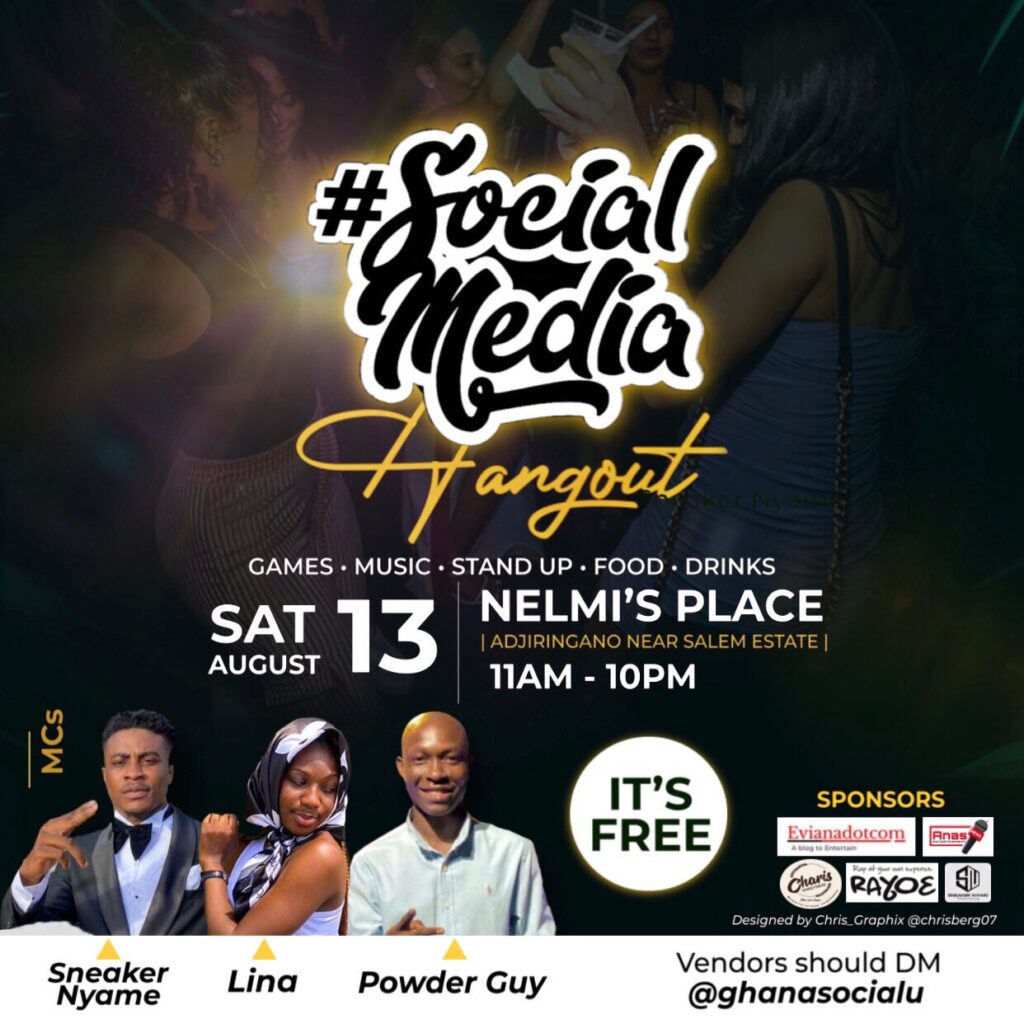 Time of the event? And cost?
The event should commence from 11 am and run through to 10 pm. The social media hangout is a free event, so come in your numbers!
Thanks for taking the time to read the article, and see you all at the event!
The Brew Show wishes each and every one of you a fabulous year full of excellent health, peace of mind, and success beyond your wildest dreams! In light of us recently chalking our third anniversary, I'd once again like to express my immense gratitude to all who've helped us along the way, especially my family, circle of friends, and my SantaMoga network! As always, please connect and also interact with The Brew Show on our Facebook, Twitter, YouTube, LinkedIn, and Instagram platforms. Thank you all for your time, and do have a great year guys!!!