Avid traveler and model; Epiphany Selassie; aims to play a huge part in improving the state of our environment; as she organizes a clean up of the Labadi Beach on the 2nd of January, 2020, from 7 am to 10 am!
Why is this cleanup important? Jamie says…
Epiphany, as a concerned individual, wants to clean beaches not only in Ghana but also all over the world; a vision she proudly shares with her mother. She undoubtedly sees the protection of the earth as imperative; and hopes that through her initiative, the everyday person would be better equipped to take care of their communities and take also pride in its cleanliness.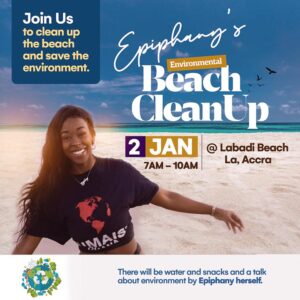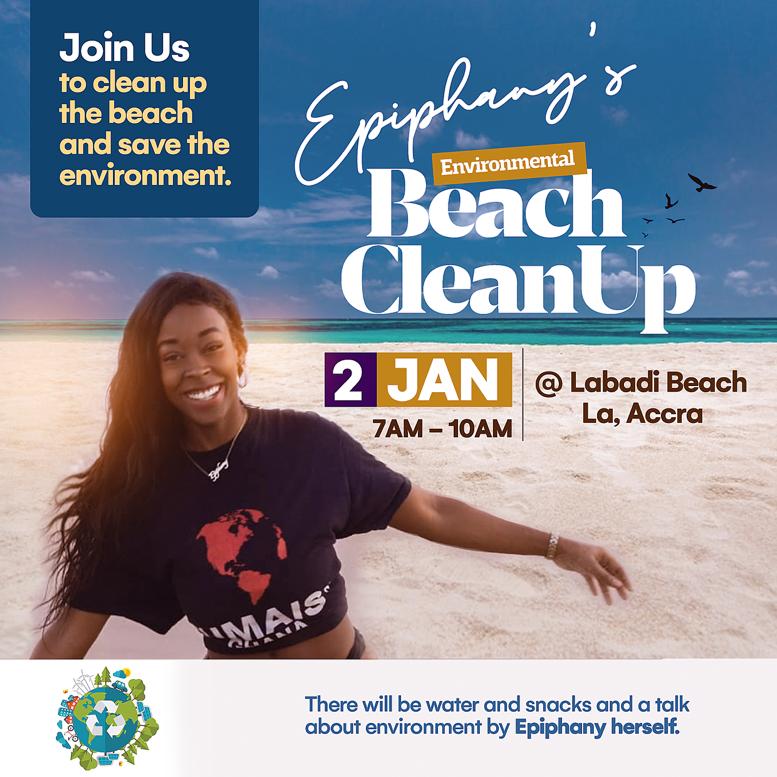 Wish to volunteer or also get in touch with Epiphany?
Volunteers for the cleanup exercise are greatly welcomed and they will also be refreshed by snacks and drinks for their efforts. Additionally, should you seek to volunteer, or assist in any way; you can contact her on her social media channels; Facebook (Epiphany Selassie), Twitter (@_xpip), Instagram (@_xpip)  and Snapchat (pippyxx). For more information on the event, kindly click here. See you in the New Year everyone!
Update…
The clean-up is, unfortunately, being postponed until further notice.  Any inconvenience is deeply regretted.