It's time for all pizza connoisseurs to start paying tribute to the new dons in town; as the Godfather Pizza brand prepares to take over the city in a big way!
Who's Godfather Pizza; and what's all the hype about? Well, Jamie says…
If you think the brand strikes a chord of familiarity with you, well that's because it used to just be known as the Godfather Restaurant & Grill. And while that was cool, and still is; the powers that be decided to re-focus their efforts to bring out the best cheesy slices of gourmet heaven from their little corner in Adjiriganor; near East Legon in Accra.
Sounds good, but what are they offering, and what makes them stand out?
Godfather Pizza is hitting the ground running with four amazing varieties on offer; namely Vege, Roni, Margarita, and also the Don Corleone! Additionally; all varieties are available in not only Regular; but also in Large, X-large, and finally, Jumbo! With regards to what makes them stand out; the only spoiler I'm leaving with you is… the key is in the detail!
Oh, and btw… Godfather Pizza makes house calls, so feel free to have that freshly baked pizza delivered directly to your doorstep (Free deliveries to all in East Legon as well).
How do we contact them?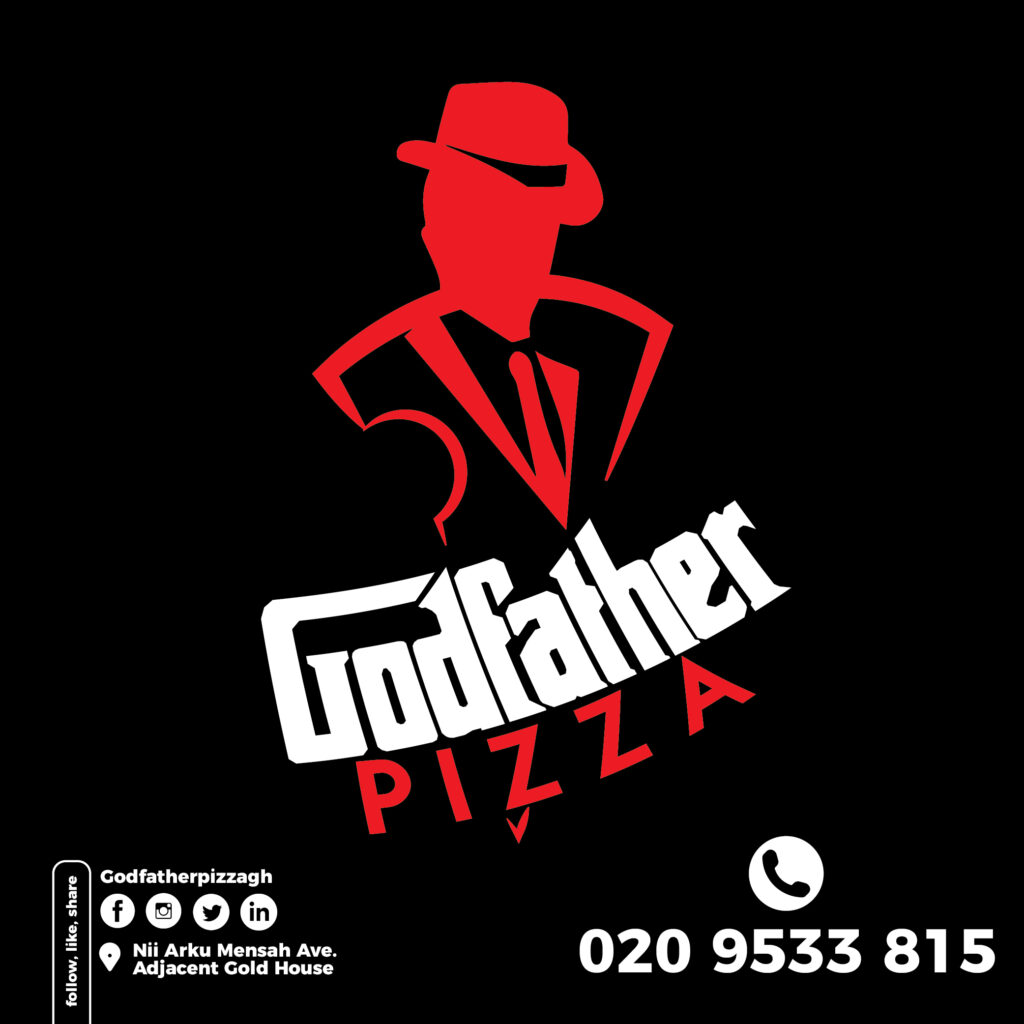 You can call, to place your order or alternatively make inquiries on 0209533815. Should you also wish to visit the pizzeria; they're located on the Nii Arku Mensah Avenue in East Legon. For social media enthusiasts; you can connect and interact with the Godfather Pizza brand on their Facebook, Twitter, and also Instagram accounts!
I hope you all found this article to be interesting; and I also hope you'd be generous to share your thoughts in the comments section. As always keep interacting with The Brew Show, and remember to have a lovely weekend!