Following the success of her previously released singles, Bless Me and Faraway, Nigerian Afro-Fusion artiste; GoodGirl LA took to her social media; to announce the pending release of her debut EP; titled LA Confidential; which would be available globally from the 6th of September!
Jamie says… Here's why you need to get yourself LA Confidential
The artiste; born Euphemia Ekumah expressed her immense delight with her ever-growing fanbase, additionally going on to state "LA CONFIDENTIAL is a reflection of myself, where I am musically, and in my personal space. Working on the EP was experimental in terms of the sound, but lyrically, it was all real emotions and feelings".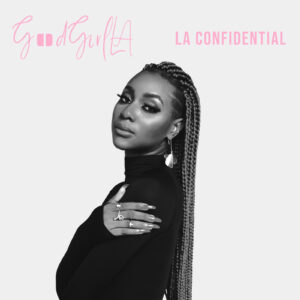 Furthermore; she went on to let us know of future projects lined up; by coyly stating "There's so much more to come when the EP is released".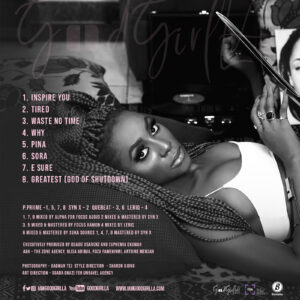 How can we get it? And how can we also interact with GoodGirl LA?
The LA Confidential EP is currently exclusively available for pre-order on Boomplay, available on Android and iOS devices. You can interact with her not only via her website; but also via her Facebook, Twitter, Instagram, Spotify, and Youtube. Special mentions go out to her photographer, Badman Tej; her Style Director, Sharon Ojong; her Make-up artiste Adella and also Ogaba Onazi, her Director of Art.
As a bonus, kindly enjoy the visuals of Pina; from the LA Confidential EP