After a brief hiatus from the music industry; Ebo Kobina has decided to come out of the shadows and literally bounce back with a brand new single!
Want to know more about Bounce Back? Jamie says…
Bounce back by trap artiste Ebo Kobina (born Ebow Wilson-Sey) is a nice tune that he happened to produce himself; and features both Fameye and Skellz on it. In addition, it's been wonderfully mixed and mastered by JaYNiM. In my opinion, the song talks about how to get back up when being held down or ignored by people; which I'm sure is also really good advice for anyone looking for a way to stand up and be counted.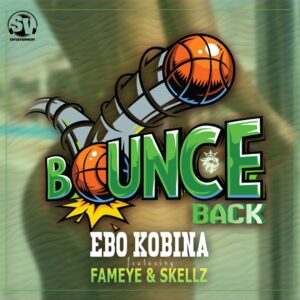 Wondering how to connect with Ebo Kobina?
You can follow Ebo Kobina on his Facebook, Twitter, as well as on Instagram and also his Soundcloud! Additionally; you can listen to the song by clicking on this link! Kindly leave your feedback; not only on this post, but also on the song itself as we'd really like to hear your thoughts. Thank you and I hope you have fun listening to the song.
Fun fact
Ebo Kobina started rapping and writing songs during his time in Adisco (Adisadel College)