As we prepare for the day of love that is Valentine's Day, Levels Pub at Weija has come up with a fantastic idea to attract and entertain couples on this special occasion with a movie night.
Where exactly is Levels Pub located? How much would it cost, and what else should we expect? Well, Jamie says…
Levels Pub is located adjacent to the ADB Bank at the Weija SCC junction on the Kasoa road. Those wishing to attend the event can enter for free, and can also expect a love-themed event full of romantic movies, music, dancing and so much more! The movie night is scheduled to start from 8 PM.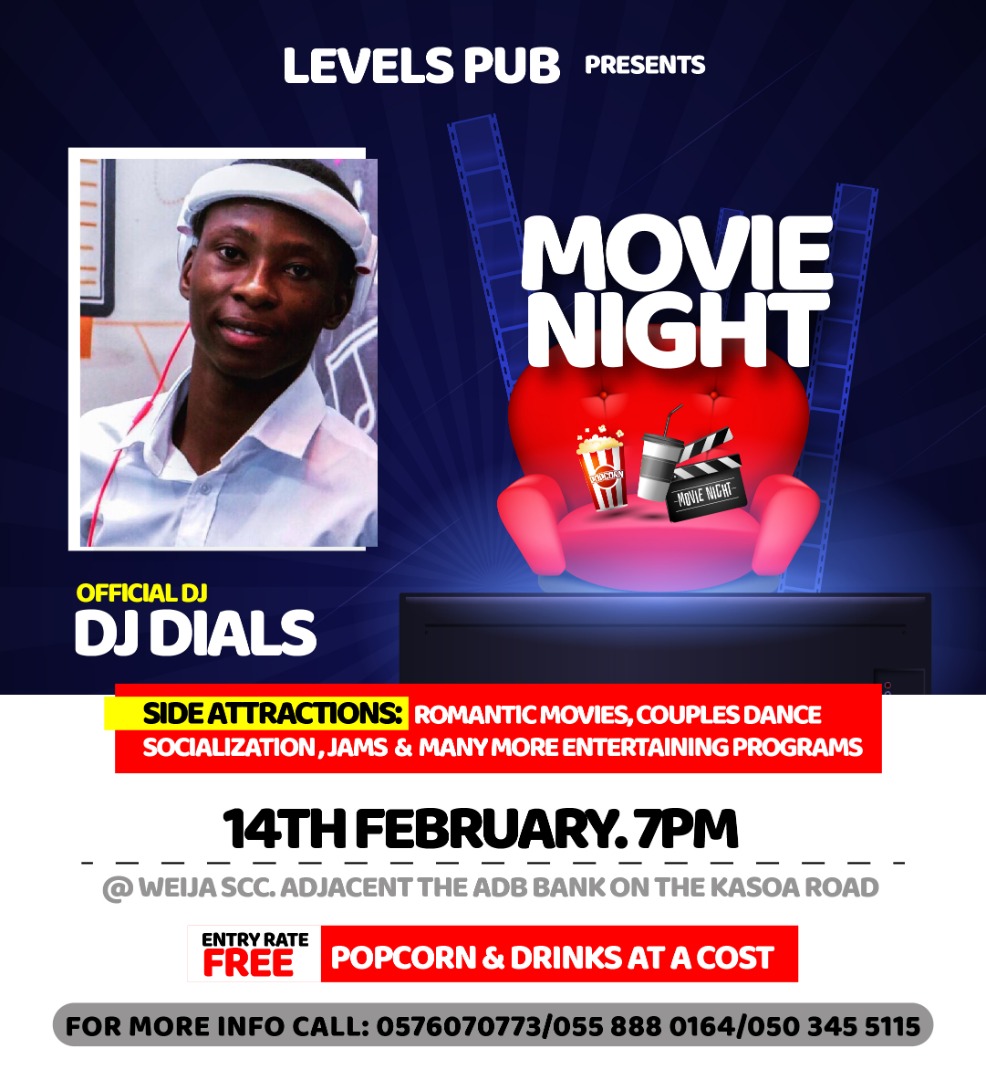 Although entry to the event in itself is free, it is worth noting that patrons will be required to pay for their food and drinks. For more information, kindly contact Levels Pub on either their Facebook or Instagram social channels! Alternatively, you can reach the organizers Nhiithecomic and Michael Eklu by calling them on +233(0)576070773, +233(0)558880164, and also +233(0)503455115.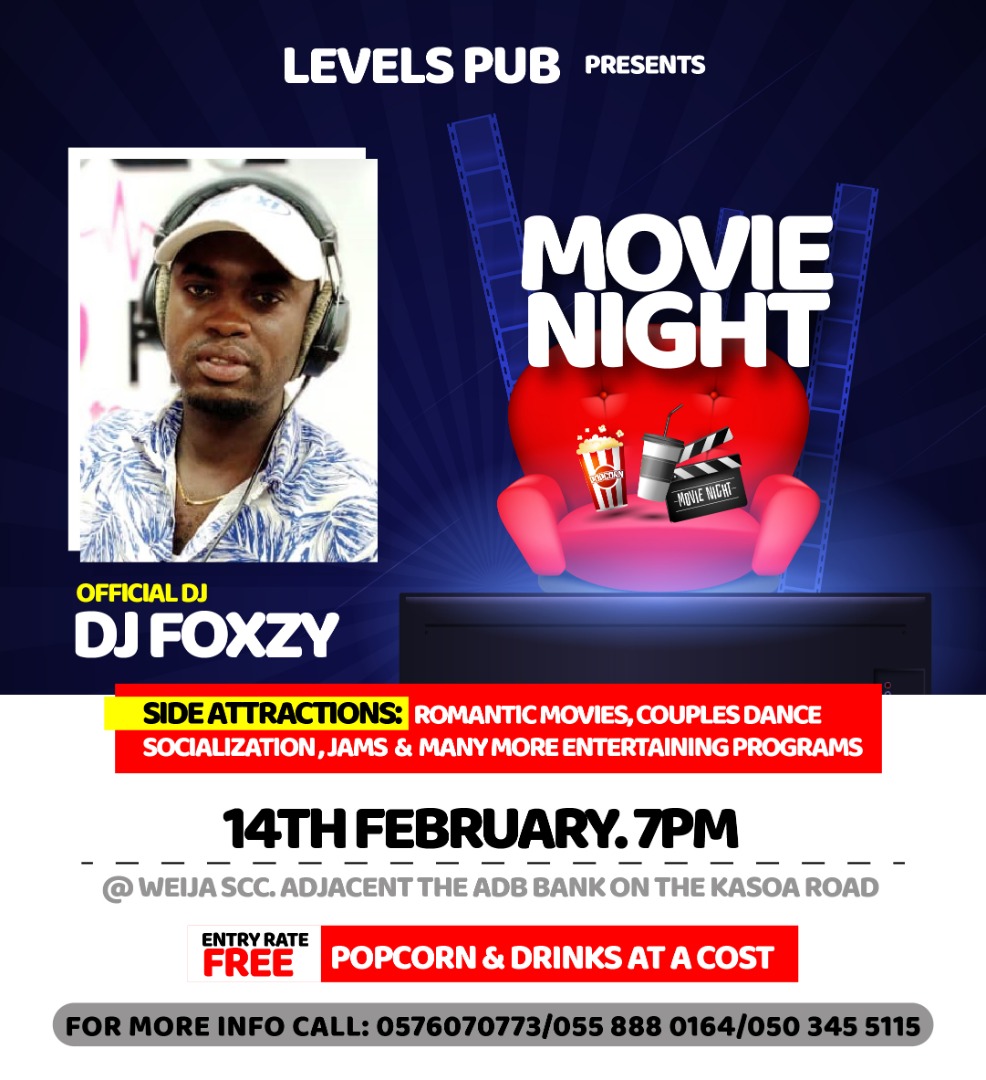 The official DJs for the night are DJ Foxzy and DJ Dials, both of Pluzz FM! The main man for photography will be Nii Stormzy!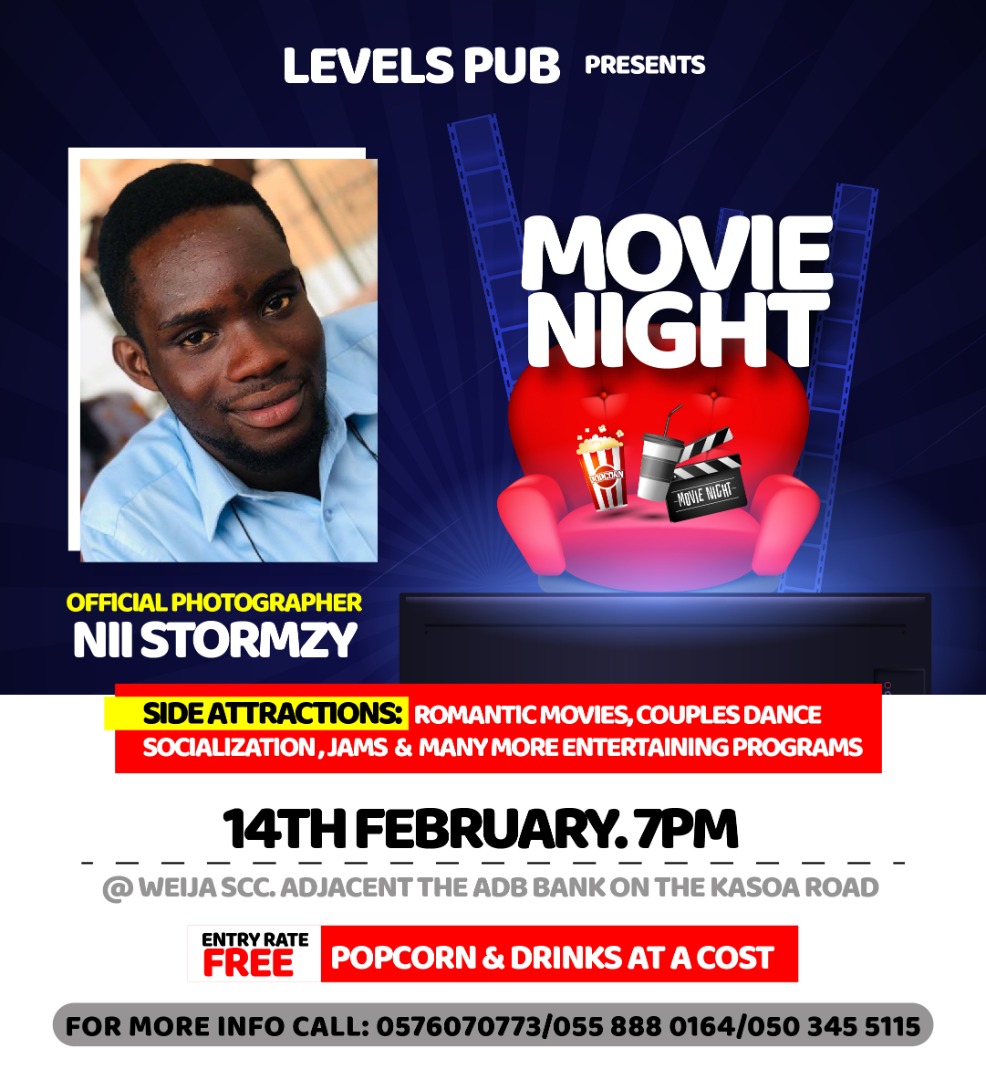 As a bonus, click here for some visual motivation!
Thank you for taking the time to read the article!
The Brew Show wishes each and every one of you a fabulous year full of excellent health, peace of mind, and success beyond your wildest dreams! I'd once again like to express my immense gratitude to all who've helped us along the way, especially my family, circle of friends, and my SantaMoga network!
As always, please connect and also interact with The Brew Show on our Facebook, Twitter, YouTube, LinkedIn, and Instagram platforms. Thank you all for your time, and have a great year guys!!!