With tomorrow being the first of October, it means our Nigerian friends would be celebrating their Independence Day, and this year we have a Naija Unity Concert to look forward to here in Accra!
We know the when, but where would the Naija Unity Concert be held? Jamie says…
The Naija Unity Concert would come off at the Vienna City Nightclub, which is located in Circle in Accra. It's scheduled to start from 6pm, and is to be graced by Miss World (who also doubles as the hostess of the event), as well as Keen Rollinx, C-Flex, Sey Fame, Tom Tom, MO6, Pararan Mock News, Onos D Hilarious, UnityBoy, Holy Badmouth, Boy Nelly and also Joe Black!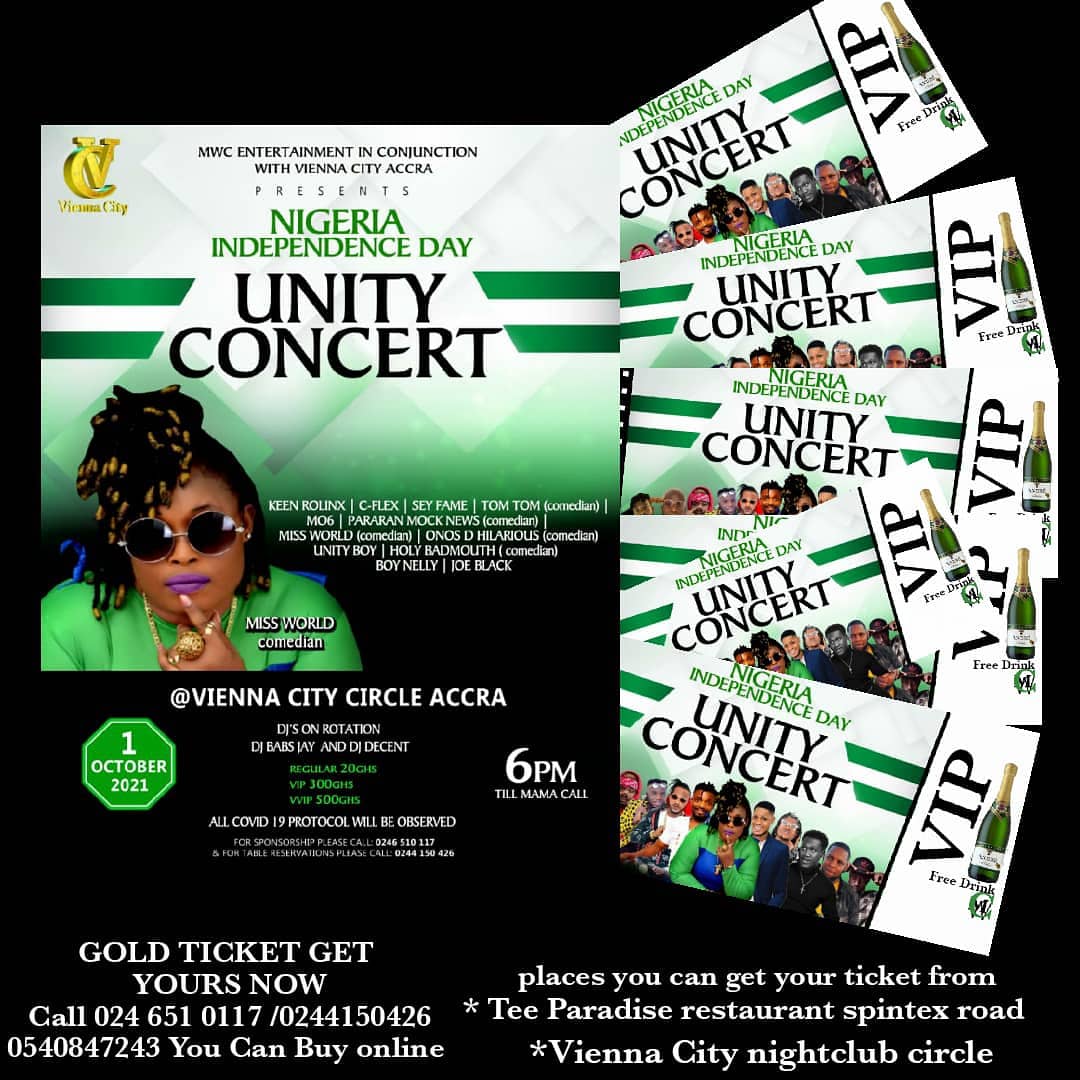 The DJs tasked with keeping the place jamming are DJ Babs Jay and DJ Decent. Regular tickets on the night would cost you a cool GH¢20, with the VIP and VVIP versions going for GH¢300 and also GH¢500 respectively! For more information on how to grab a ticket, kindly call +233(0)246510117, +233(0)244150426, or +233(0)540847243, or alternatively, you can head to either the venue or the Tee Paradise restaurant in Spintex.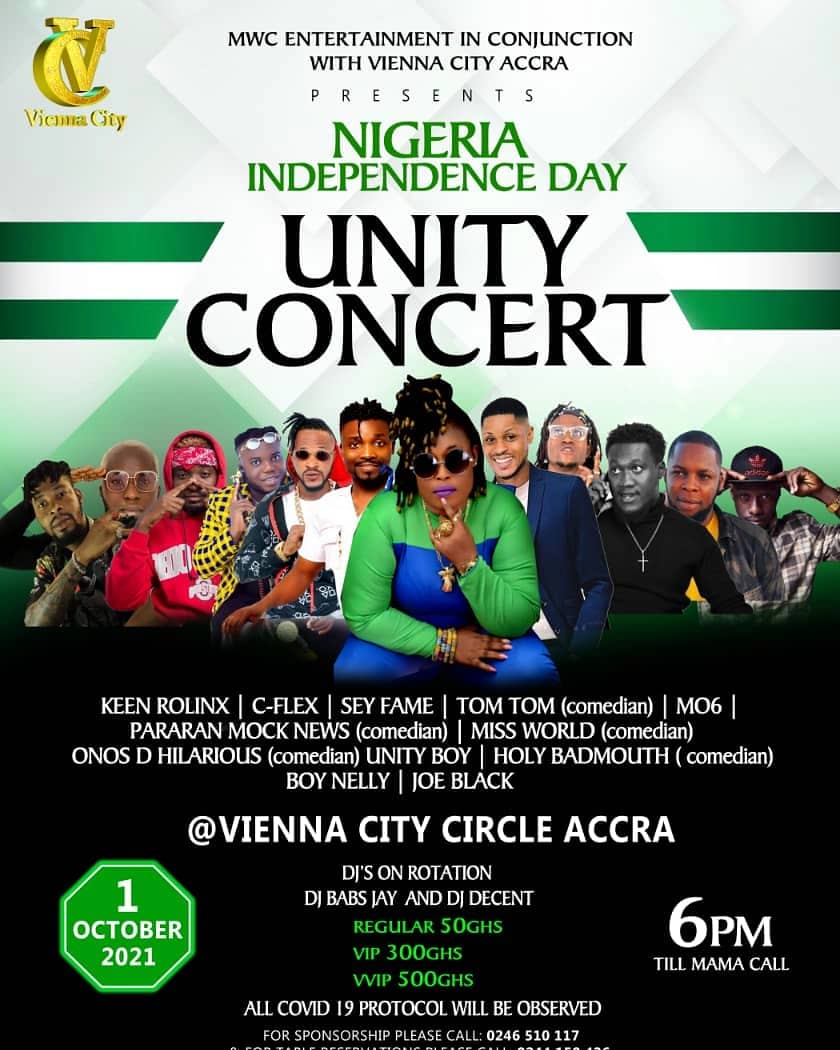 Thanks for spending time on the blog guys!
In recognition of the blog, The Brew Show recently chalking up our second anniversary, I'd once again like to express my immense gratitude to all who've helped us along the way, especially my family, circle of friends, and my SantaMoga network! As always, please connect and also interact with The Brew Show on our Facebook, Twitter, YouTube, LinkedIn, and our (recently created) Instagram platforms. Thank you all for your time, and have a great week guys!!!