NhiiTheComic Productions present a night of rib-tickling and side-splitting comedy as they bring a relationship squabble to life in their new stage drama, My Wife and Me!
Wondering who NhiiTheComic Productions are? Well, Jamie says…
NhiiTheComic Productions is a media agency that focuses on producing quality stage dramas, web series, and also educational skits. My Wife and me" is a story of local couple who are on the brink of divorce and their confused child who's seeking an escape from the volatile situation at home.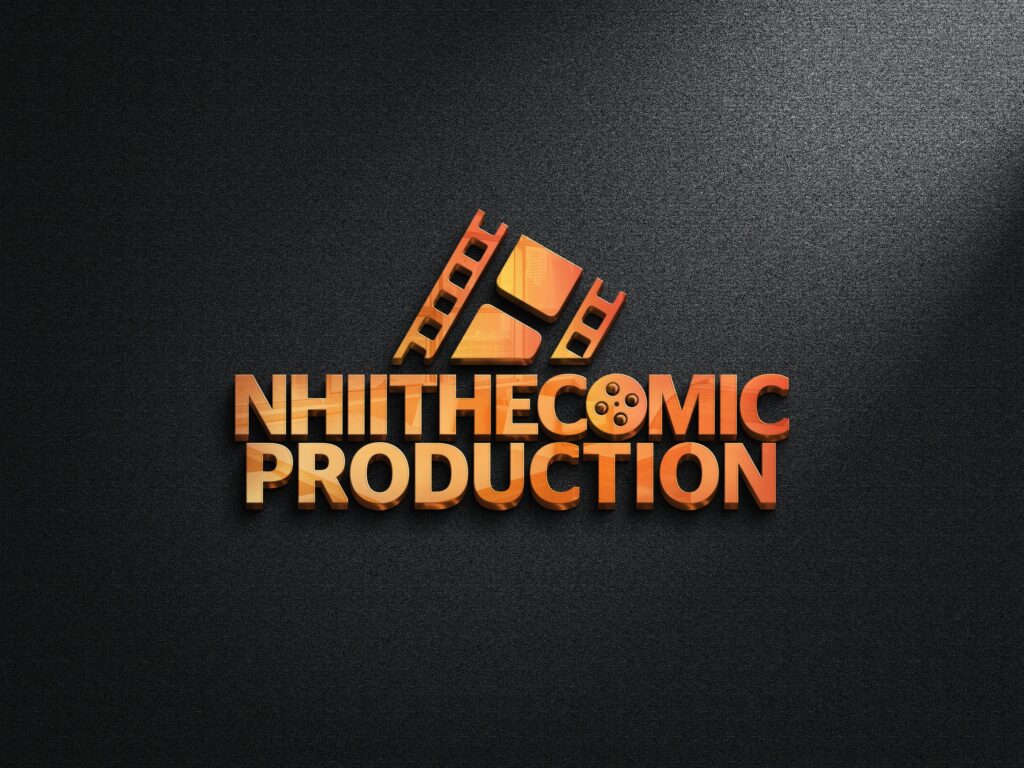 Where and when would My Wife and Me be held?
My Wife and Me would take place on Wednesday the 25th of January, 2023 from 7 PM at the National Theatre in Accra, Ghana. To purchase your tickets, or place an enquiry, kindly call them on +233(0)257718044 or +233(0)576070773. You can follow NhiiTheComic Productions on their Facebook and YouTube channels.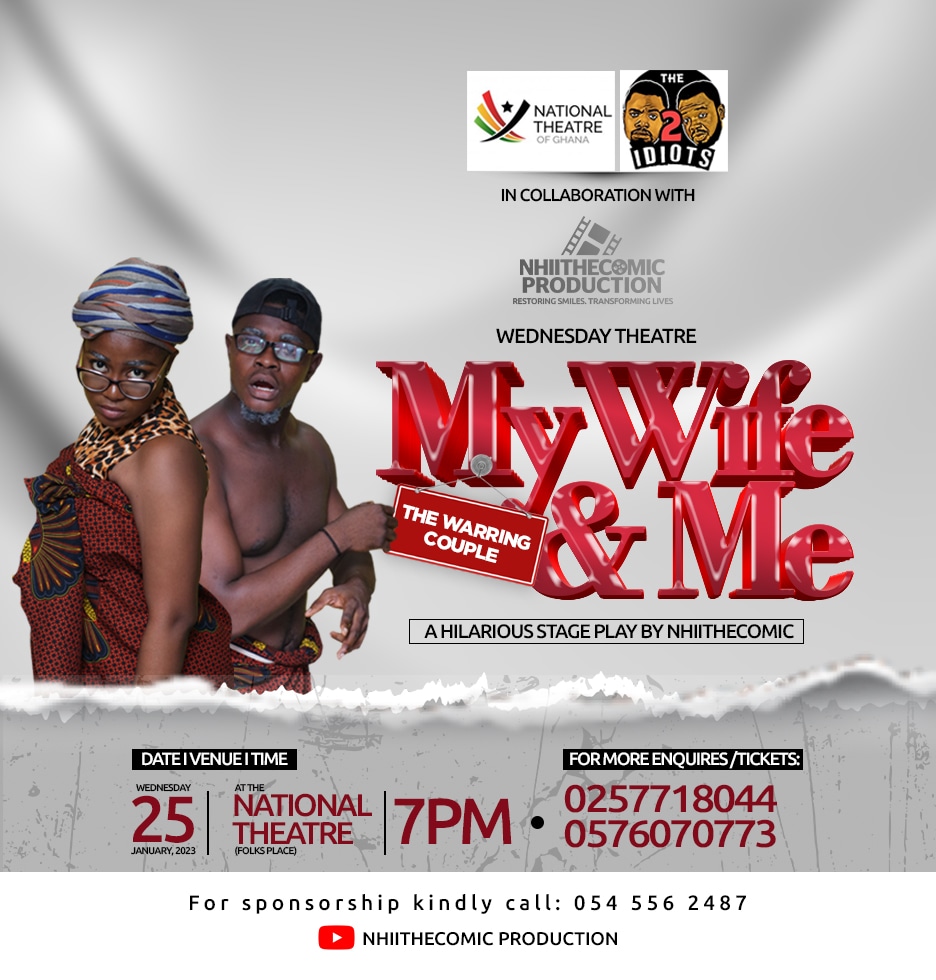 Thank you for the time, and I hope to see you laughing at the National Theatre.
The Brew Show wishes each and every one of you a fabulous year full of excellent health, peace of mind, and success beyond your wildest dreams! In light of us recently chalking our third anniversary, I'd once again like to express my immense gratitude to all who've helped us along the way, especially my family, circle of friends, and my SantaMoga network! As always, please connect and also interact with The Brew Show on our Facebook, Twitter, YouTube, LinkedIn, and Instagram platforms. Thank you all for your time, and do have a great year guys!!!