Let's prepare to reflect on the year in a period of worship; as Nii Praiz and his friends join forces; to help share their testimony this Sunday at the Mallam branch of Perez Chapel International.
What's the name and theme for the event?
This program is titled My Testimony, and it also has the theme The Secret Place. In addition, my Testimony will be hosted by Nii Praiz; born Nathaniel Addy. He will be ably supported; not only by Sam Genius, Kharis, and the Graceland Voices, but also by Doris, Josephine, Jamin, Alexandra, and Rabi Hesse.
As mentioned earlier, My Testimony takes place on Sunday the 20th of December 2020 at the Mallam branch of Perez Chapel International (also known as Perez Chapel Graceland); from 4 pm GMT. To book your place; kindly RSVP by calling either +233(0)554470587 or also +233(0)596040999. Don't miss out!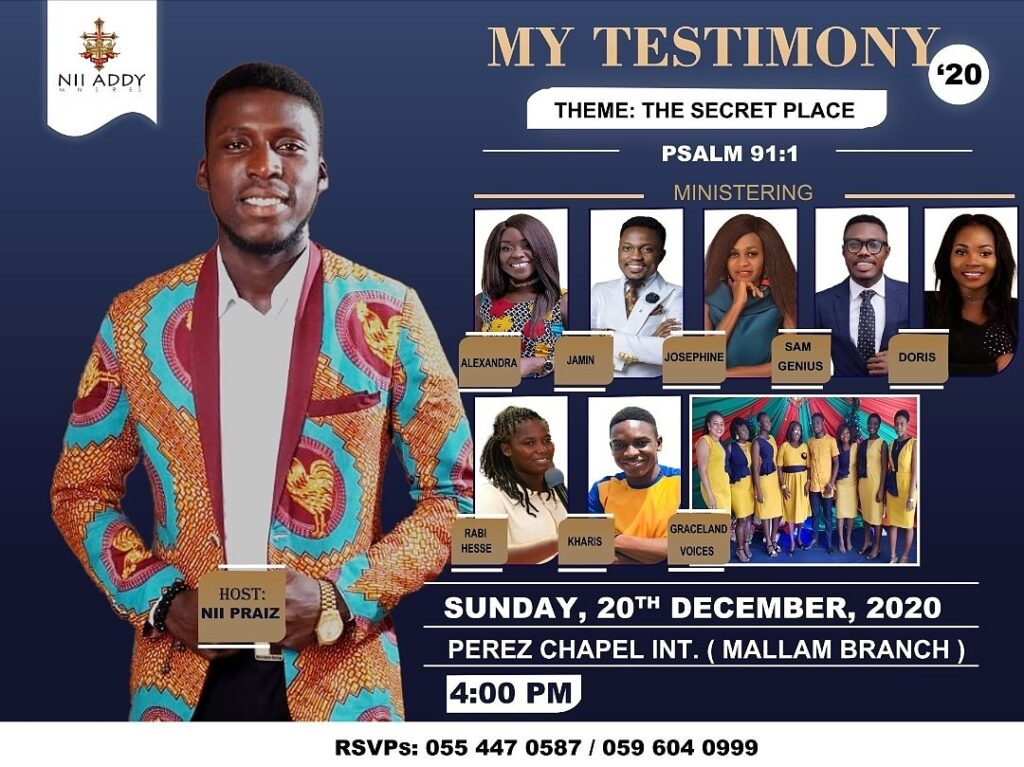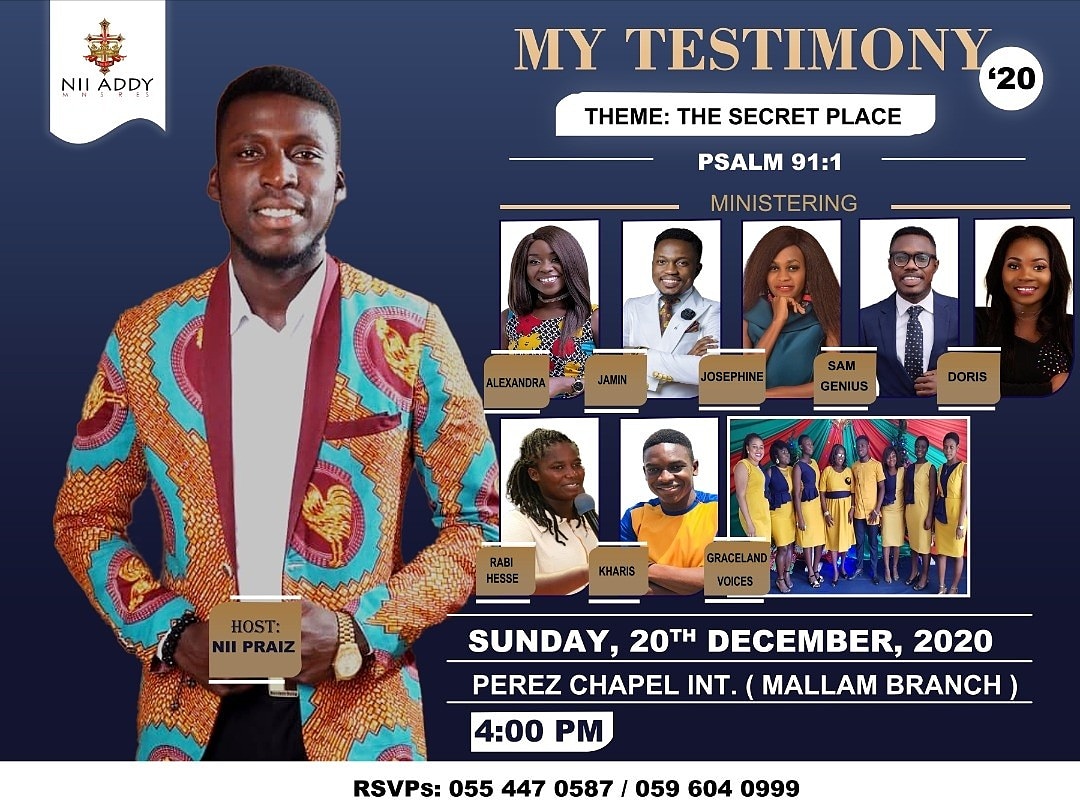 Also wish to connect with Nii Praiz? Well, Jamie says…
You can connect with Nathaniel Addy either on his Facebook or alternatively, his Instagram accounts! I really hope you turn up in your numbers for the event; and as always; keep interacting with The Brew Show on both the blog and on all of our social media channels; i.e our Facebook, Twitter, Linkedin, and also Youtube! Enjoy the rest of your week; have a lovely festive period, and do remember to stay safe!