Sensational singer, Ohenewaa for the first time shares a photo of the brain behind her success after signing to the label "Lifeline Records"
Singer Ohenewaa is Ghana's new musical sensation. With her debut latest single under the label "Shut up" the LifeLine Records signee is getting all the needed attention as a new entrant pushing her kind of sound on music lovers worldwide.
One thing that is not known is the man behind her growing music success, Mr Yoofi Boham, Chief Executive officer of Lifeline Records; an independent Ghanaian record label.
In the photo that made it to social media, the two are seen standing beside each other hopeful of the bigger opportunities ahead of them.
Why is Ohenewaa getting tongues wagging? Well, Jamie says…
Ohenewaa has a social media history of posting colleagues in her circle and this is just one of the few photos that just made it to the public.
Mr Yoofi Boham is the brain behind T-Blaze "Wosisi Y3 Woya" and Bestie" by Abochi, a song that currently has over 3 million views on YouTube and still counting…
Looking at this picture, it's a little too close for comfort….Hmmmm…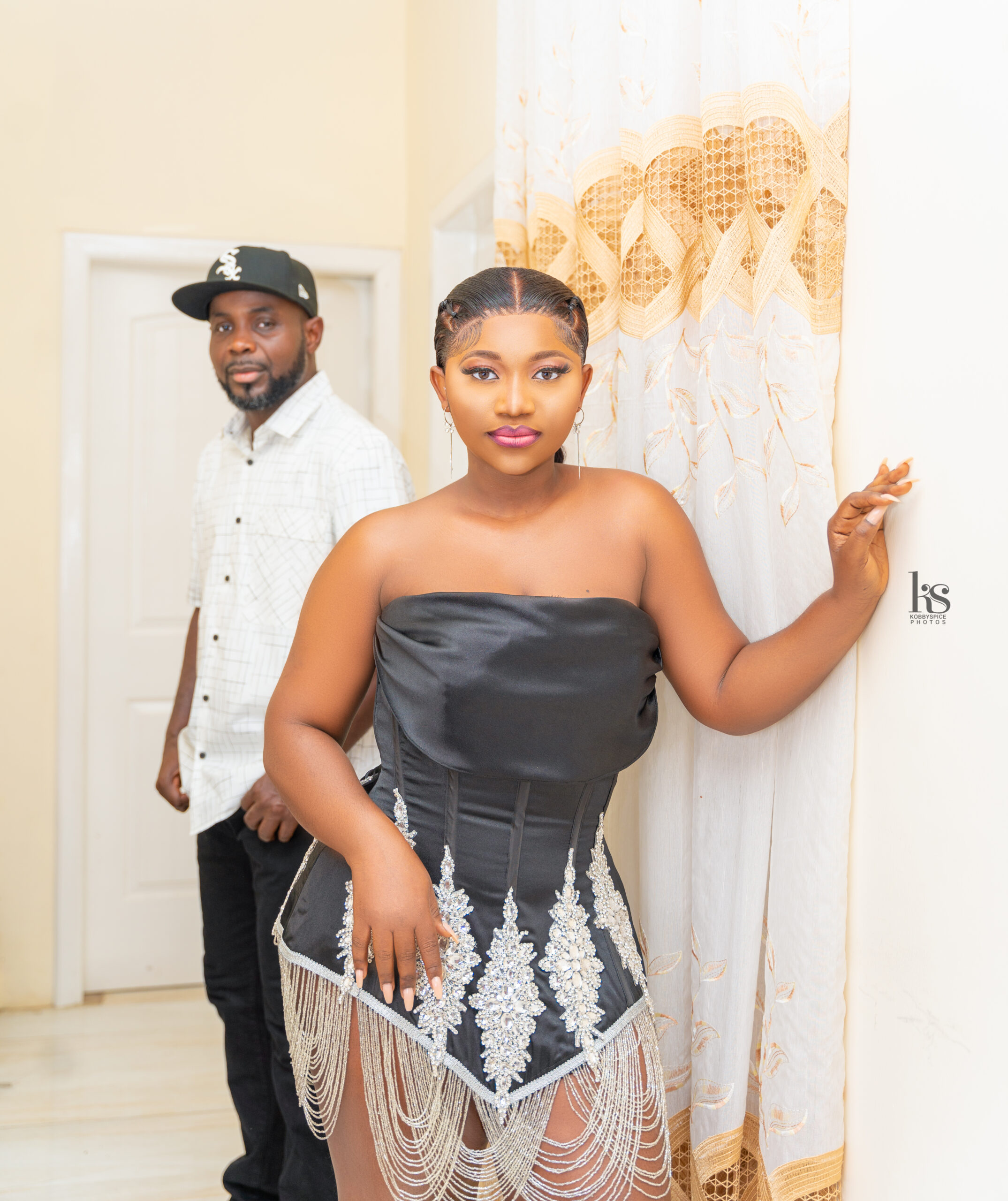 Thank you for reading the article
The Brew Show wishes each and every one of you a fabulous year full of excellent health, peace of mind, and success beyond your wildest dreams! I'd once again like to express my immense gratitude to all who've helped us along the way, especially my family, circle of friends, and my SantaMoga network!
As always, please connect and also interact with The Brew Show on our Facebook, Twitter, YouTube, LinkedIn, and Instagram platforms. Thank you all for your time, and have a great year guys!!!