We all aspire to be successful and be respected in life, whether it's as a result of hard work; or by being well connected in society. Regardless of our motives; we can all agree not only is self-branding important, but it is the key to attaining our goals.
Why is self-branding important? Jamie says…
Impressions count – If you're attempting to build a career as a musician or lawyer, for instance; then it makes sense for you to project the image of the career you seek. Not only do you have to look the part; but you also have to sound and act the part, in order for it to stick in the minds of people.
Credibility – Should more people know or value you for a particular subject area or field; it implies you are a credible figure in that field. The more people who believe this; the higher your stock goes.
Longevity – If you're able to consistently build your brand over a significant period of time; it then allows for you to enjoy the benefits of a long and successful career. It also gives you the opportunity to mentor young upstarts in the field; due to the pool of knowledge you've undoubtedly gained over the said period.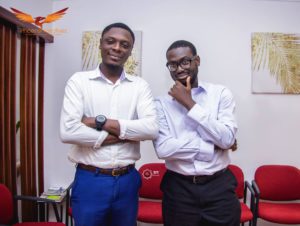 It truly does pay to focus on branding yourself properly; as witnessed in the career trajectories of seasoned veterans Ebo Whyte, Nana Aba Anamoah, and Kwame Sefa Kayi; and also that of fast-rising stars Kwadwo Sheldon, Cina Soul, Kwesi Arthur, just to name a few. Make your brand likable and authoritative; depending on the field you find yourself in and reap the rewards over time.