Hello everyone! So most of us have been waiting with bated breath for some concrete PS5 news for a while; well now we can relax and also rejoice, for the Sony PlayStation 5 has officially been revealed! Play has no limits!!!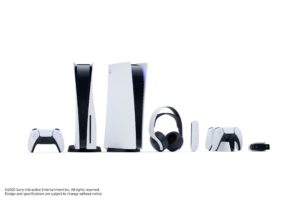 Wondering what the PlayStation 5 looks like and what you should also expect to play on it? Jamie says…
Sony made the most of the aptly themed "The future of gaming" two-hour-long event, but it paid off for the pure gaming enthusiasts in the end, with a lot of notable games to look out for, such as not only Gran Turismo 7 and NBA 2K21, but also Hitman 3, Demon's Souls, Spiderman: Miles Morales, Deathloop and Resident Evil 8 – Village to name a few. The console itself is a sight to behold, with a sleek, futuristic design to match its DualSense 5 controller (more on this here). Oh, and did I say console? Sorry; I meant consoles, cos Sony dropped both the original and the Digital Edition (which I must say, is better than the original)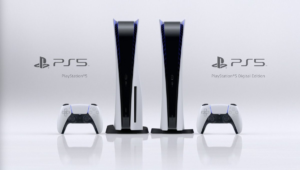 The price is still currently unknown, so brace yourself.
When is it coming out?
The game is scheduled to be released at the end of the year… so stay tuned and start saving! I hope you all enjoyed the article; and as always, keep interacting with The Brew Show! Have a good evening everyone!