One of Ghana's finest rappers; Teephlow; is set to finally release his much-anticipated Phlowducation 2 The Homecoming album on the 21st of January 2021!
What do Ghanaians need to expect from the Phlowducation 2 project?
If you're familiar with the rhyming prowess and hard-hitting bars of Teephlow; then you understand exactly why this album is going to be fire! Additionally; general music lovers from all Ghanaian genres can get excited as well; as a result of the collaborations with seasoned talents such as Efya, Samini, Kwesi Arthur, and Kelvynboy, as well as the likes of fast-rising cats like Worlasi, Kofi Mole, Camidoh, Big Ben and also Slim Drumz. In addition; Phlow works with great producers like SSnowbeatz, Psyko, JaeMally, Samsney, Kopow BeatzGad, Qube, Noizey People, Yungdemz and also Kid Magic among others to ensure we jam to the best sounds available and enjoy the flow! (Pun intended)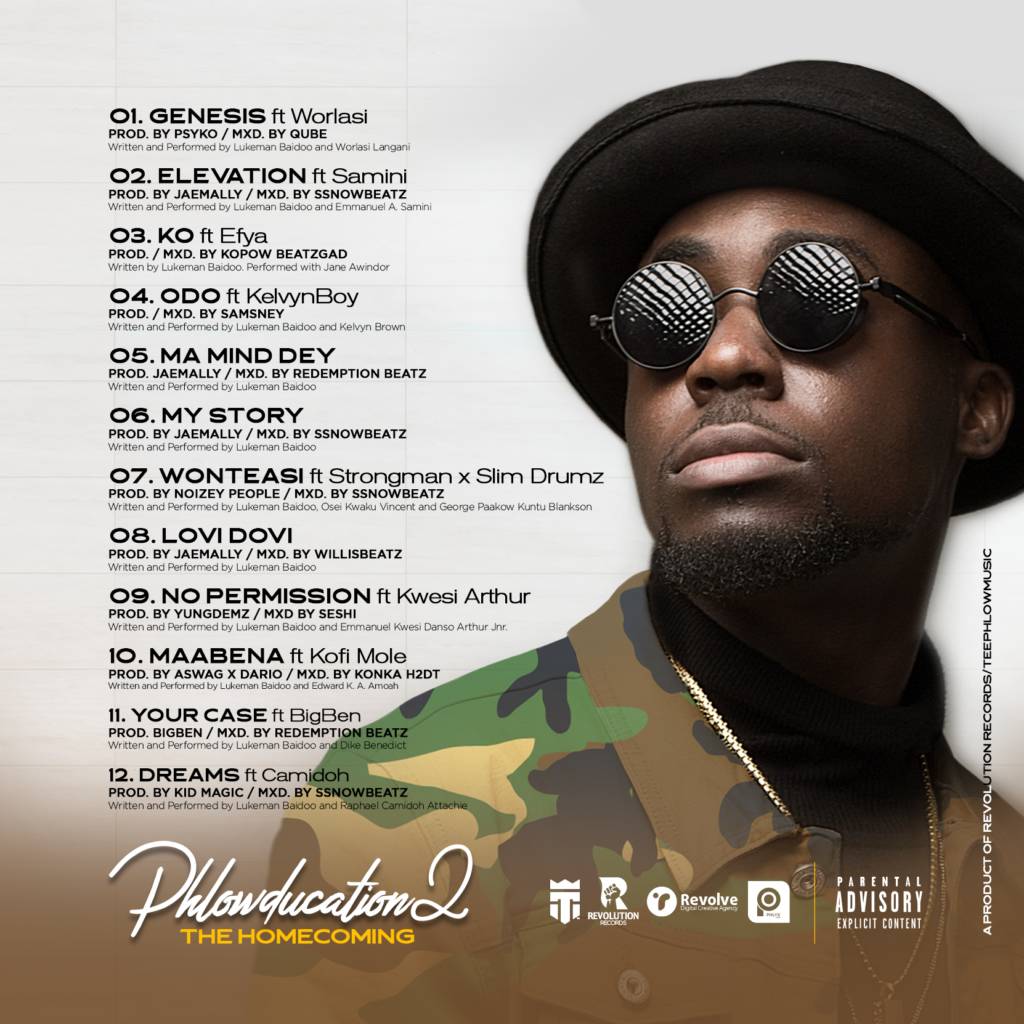 As a special treat; you can follow this link to listen to My Mind Dey.
How can we grab hold of the album, and also connect with the artiste?
You can connect with Teephlow via his Facebook, Twitter, YouTube, and also his Instagram. Phlowducation 2 is available for pre-order; simply click right here! I hope you all enjoy both this article as well as the album in question, and as always, keep interacting with The Brew Show by commenting on either the blog or my Facebook, Twitter, Linkedin, and YouTube channels! Have a great evening everyone!!!