As we're all aware, these are some truly trying times; but for most; music helps distract from the pain of reality. As fate may have it; we have an interesting playlist from Urban Culture Entertainment to review under these aptly described times.
What's on this playlist? And also, who curated it?
The Trying Times playlist is a 4-track collection from Urban Culture Entertainment, and is not only curated by Ayorkor Fantastic but also mixed by DJ Sedem. It comprises of songs from Ghanaian, Nigerian, as well as South African artistes. The first song; Intro; is from the Rainbow Nation's Amanda Black, off her Power album, and also features Kush Mahleka. It's then followed up by Ghana's very own, Kwesi Arthur, with Pray For Me, from his Live From Nkrumah Krom Vol. II album. The playlist is rounded off by Yaw Blvck's One Day from his Shades of Blvck EP, and then Starboy from Nigeria's Ease Your Mind, also featuring Wizkid and Kel-P from the Soundman Vol. 1 EP.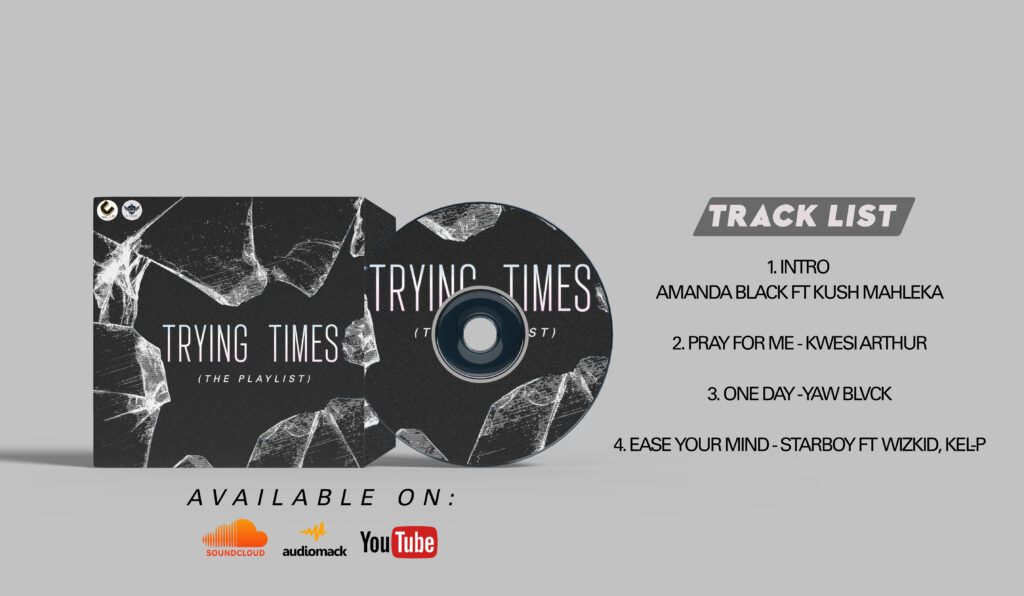 What are my thoughts on the Trying Times playlist? Jamie says…
I'd give the playlist a solid 7.5/10. This is because although I was disappointed they were only 4 songs to listen to; I was moved by the body of work on offer. Urban Culture can hold its head up high, and hopefully, they can build upon this moving forward. Do you agree with my assessment of the playlist? Or do you have a different score for them? Kindly follow this link to enjoy the playlist on SoundCloud, and check them out on their Facebook, Instagram, and Twitter channels while you're at it. As always, connect with The Brew Show, and interact with us on our Facebook, Twitter, LinkedIn, and Youtube platforms. Thank you for your time, and stay safe!