The Advanced Institute of Multimedia is accepting admissions this month; as it seeks to enroll sharp minds with the aim of improving the standard of Ghana's media industry.
Who is the Advanced Institute of Multimedia? What do we know about them? Jamie says…
The Advanced Institute of Multimedia (AIM) is a leading Creative Media Institution; it's located in Akweteman, off the N1 Highway close to Lapaz, Accra; and it's also affiliated to the Ghana Telecom University and approved by GES/TVET. AIM specializes in Journalism, Film & TV Production, Sound Engineering, Music Technology, Graphic Designing, 3D animation, TV/Radio Presenting, Photography as well as Digital Marketing. In addition, AIM not only offers these as diploma programmes, but also issues professional certificates.
How long is the duration? And how much would it also cost?
The duration of the courses varies based on the preferred option of the student. Diploma courses at AIM range from 1-2 years; whereas professional courses are between 4-6 months and the foundation courses are also from 1-3 months.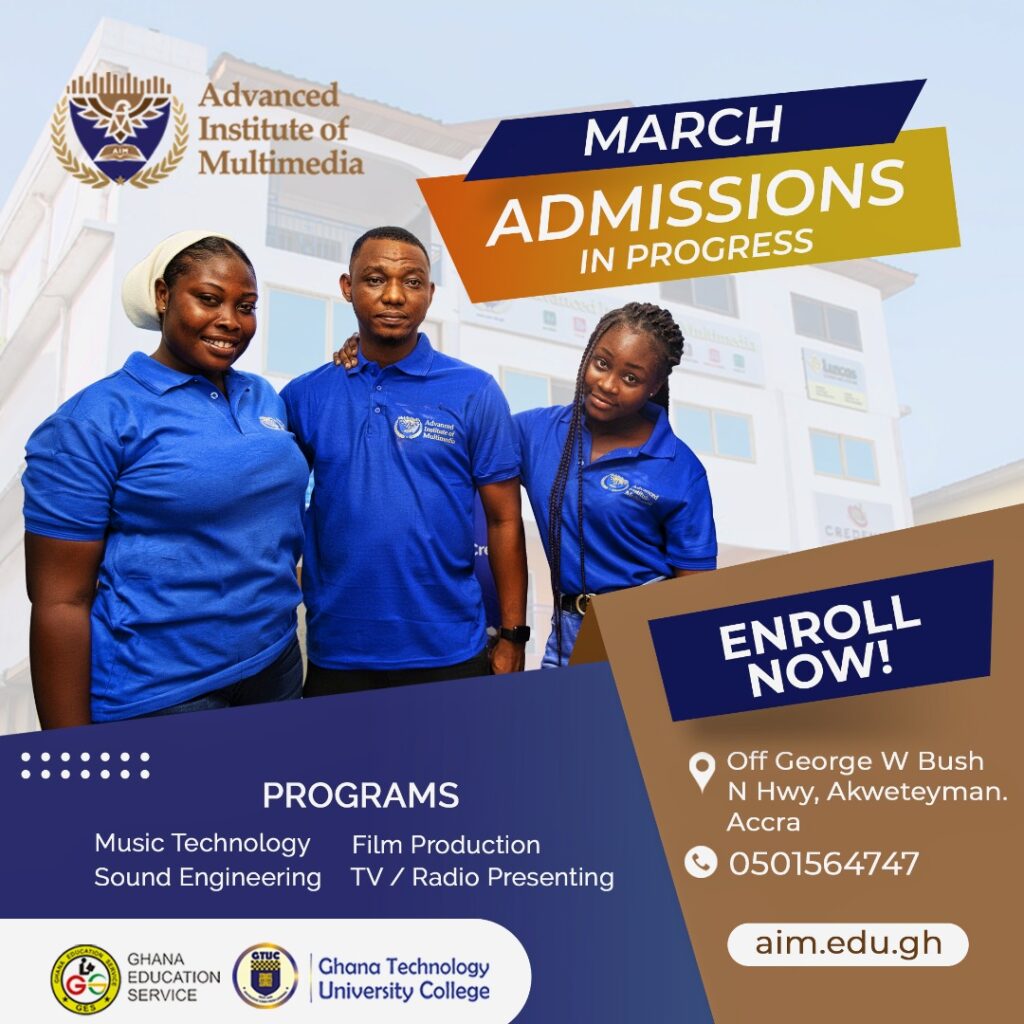 In light of this; it's worth noting all courses would cost a cool 1800 cedis.
Wish to enroll? Do you seek further information?
You can visit their website by clicking here; or alternatively, you can give them a call on +233(0)501564747/+233(0)561080999. You can also visit their Facebook, Twitter as well as Instagram social media pages. I do hope you choose to enroll with them (you never know who you might meet). As always, Keep interacting with The Brew Show on our Facebook, Twitter, LinkedIn, and YouTube channels. Have a wonderful new month everyone, and stay safe!