Are you looking for a job? Are you planning on seizing an opportunity and carve a niche in Ghana's growing digital space? Well, the Ghana Tech Lab presents the Accra Digital Jobs Fair this September!
When and also where, would the Accra Digital Jobs Fair be held? Jamie says…
This year's edition of the Accra Digital Jobs Fair would take place at the Accra Digital Centre (which is also the home of the Ghana Tech Lab), at Circle, on Friday the 10th of September, 2021; from 9 am.
There's also a call for vendors, so all interested parties can simply click on the following link! It's also worth noting that the Ghana Tech Lab is hosting digital job fairs across the nation this week, so do click on the link to register at a venue near you if you can't travel to Accra!
How can we contact them?
Kindly visit the Ghana Tech Lab's website by clicking here. Alternatively, you can also engage them on their Facebook, Twitter, YouTube, and also LinkedIn social media platforms or simply call on +233(0)559673960 for more information!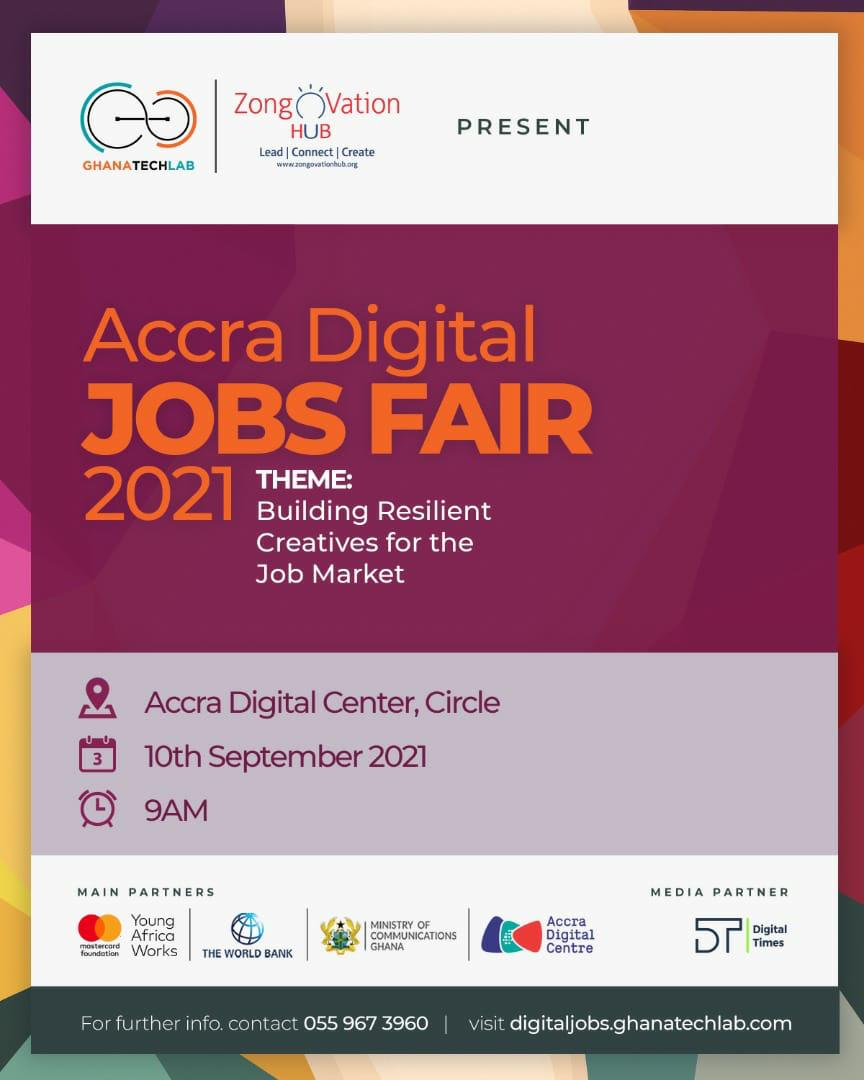 In recognition of the blog, The Brew Show recently chalking up our second anniversary, I'd once again like to express my immense gratitude to all who've helped us along the way, especially my family, circle of friends, and my SantaMoga network! As always, please connect and also interact with The Brew Show on our Facebook, Twitter, YouTube, LinkedIn, and our (recently created) Instagram platforms. Thank you all for your time, and have a great week!