The Bernard Buller Ministries (BBM) would like to humbly invite you to their Thankful Heart event on the 31st of July 2022.
Where would the Thankful Heart event take place? And what do we know about Bernard Buller Ministries? Well, Jamie says…
Thankful Heart will be taking place at the King of Kings Zion Ministry Auditorium, located on the 6th lane of the Awoshie-Onyinase Road, from 4 PM GMT. Thankful Heart will be a 3-hour prayer and worship session to express gratitude to the Lord Almighty, so it goes without saying that you won't want to miss it!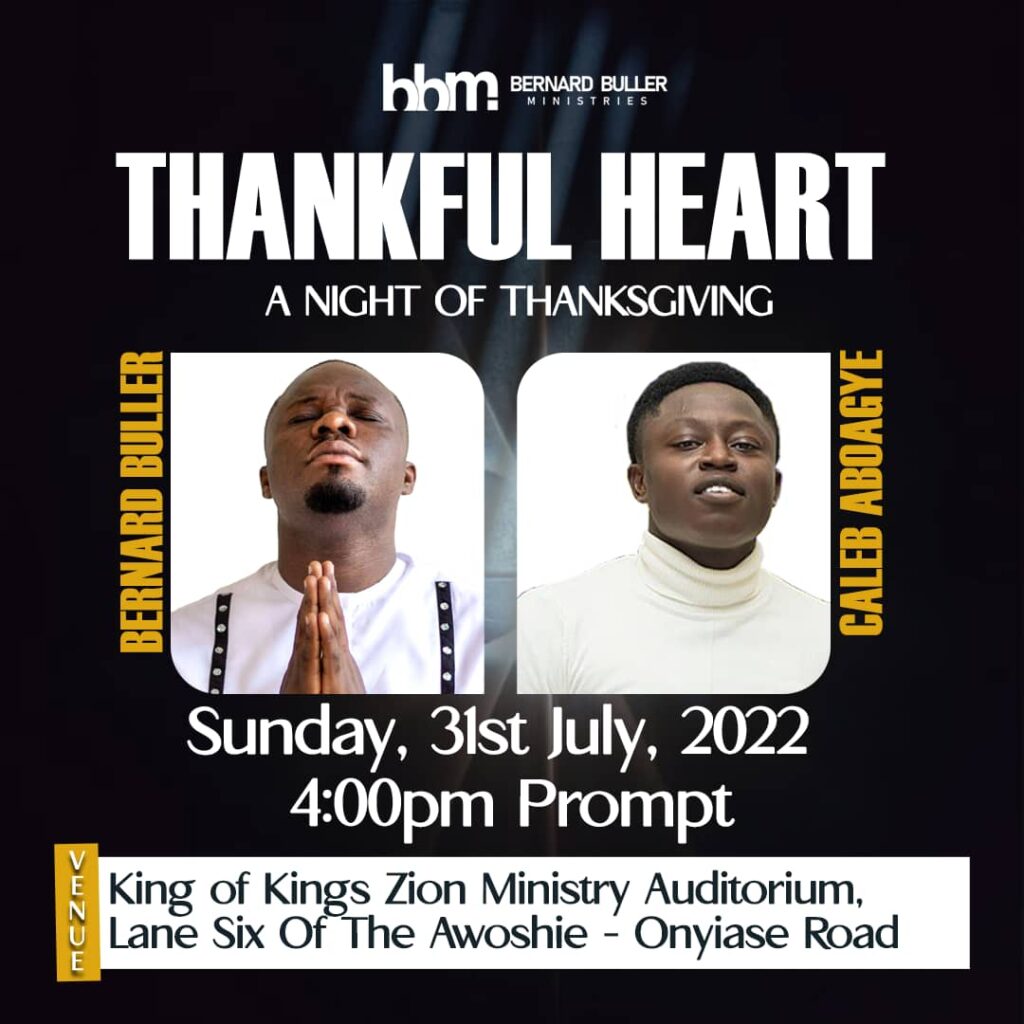 Bernard Buller is a speaker and music minister whose personal passion is to deploy his speaking and music gift, to transform lives for the better that is communicating practical time tested principles that serve the needs of our dynamic world.
The vision of the Bernard Buller Ministries is to transform lives for the better by communicating the relevant life-changing gospel of the kingdom of God, as people come to know Jesus as Lord and savior; while their mission is to communicate and apply practical time-tested kingdom principles that serve the Spiritual, personal, leadership, business, and social development needs of our dynamic world.
Wishing to connect?
You can follow Bernard Buller on his personal Facebook and Instagram accounts.
Thanks for reading the story, and we hope to see you there!
The Brew Show wishes each and every one of you a fabulous year full of excellent health, peace of mind, and success beyond your wildest dreams! I'd once again like to express my immense gratitude to all who've helped us along the way, especially my family, circle of friends, and my SantaMoga network!
As always, please connect and also interact with The Brew Show on our Facebook, Twitter, YouTube, LinkedIn, and Instagram platforms. Thank you all for your time, and have a great year guys!!!