The second edition of the E.N.T Hub's Open Mic Night; did not disappoint, as those of us in the audience were treated to loads of lovely performances throughout the fun-packed night!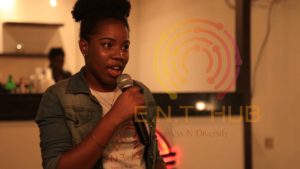 Just how lit was the E.N.T Hub's Open Mic Night? Jamie says…
As I earlier hinted in a previous story; this was going to be a truly memorable event. From the opening performance; those in attendance in the BBNZ Live Bar; knew they (or rather, we) were about to witness something special; as a lot of diverse artists; for instance Essilfie, Summit Boahen and Jason El-A to name a few; brought their A-game and eagerly introduced us to their unique talents; ranging from music (not only by artists with their own songs but also a few really incredible covers, particularly this one from Ronny Bryan Johnson) to some thought-provoking spoken word acts in addition.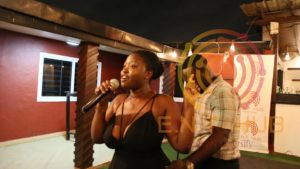 And when we're finally able to unglue ourselves from the acts and their craftsmanship; we were catered to some tasty servings from Wonder Wings complement the fun! I doff my imaginary hat once again to the E.N.T Hub, and I do hope as Alexis Laura said during a brief interview, that this was a small part of the group's vision to continually support young creatives get their moments and also seize opportunities that come their way. By the same token; I'll also love to commend all the performing acts from the event, as they continue to enhance their skill and perfect their craft.