The E.N.T Hub; through its recent exhibition held at the Eastgate Hotel in East Legon; has encouraged the youth to use the available social media platforms to enhance their skills.
Who makes up the E.N.T Hub, and what was the exhibition about?
The E.N.T Hub (you can visit their website here); which is the brainchild of its founder, Alexis Laura Daniels; is a network of young entrepreneurs and entertainers. Appropriately enough; the theme for yesterday's exhibition was "the power of social media", a fact bolstered by the lineup of speakers on display; for we not only had Alexis but also Araba Sey; award-winning model and brand influencer and of course Kwadwo Sheldon too.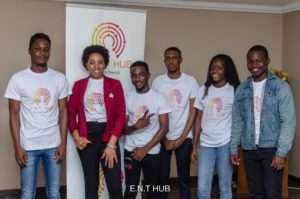 What pearls of wisdom did the speakers share?
The exhibition, hosted by MC Breezy, kicked off with Ms. Sey; who educated and also enlighten the audience on the need to not only consistently build their brand, but also concentrate on building personal relationships with their followers. Additionally, she encouraged all to add a personal touch to the brands to prove its authenticity.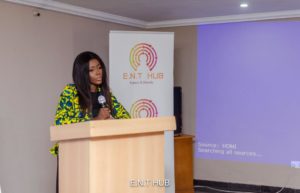 Likewise, the points made were emphasized by Kwadwo Sheldon; who, for the most part, preached blending passion and determination together with creativity and the desire to improve your craft. He similarly advised for the need to focus on building your audience, rather than chasing the money.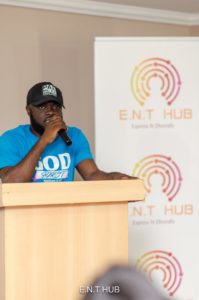 The event was wrapped up by the leader of the group; Alexis Daniels. She expressed caution for active social media users; like not always posting about your brand, stated the need for exciting content, and in conclusion, asked for refrain from posting unethical content on our social media.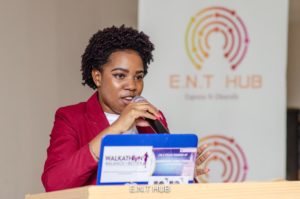 Jamie says…
On the whole; the event was extremely refreshing and helpful; with everyone in attendance armed with a lot of insights on how to maximize their time on social media. Furthermore, I wish to commend Alexis Laura Daniels and her entire team; although I hope to see much more. in any event, they must be applauded for their endeavors and then encouraged to grow from strength to strength.