What is the current state of Ghanaian football?
Football, or soccer, is the most watched and loved sport in the world. And Ghanaian football is the most talked about topic in the sporting sector. But our teams are a far cry from the glory days of yesteryear; while the league has had more than a few unfortunate and chaotic incidents marring its name and also besmirching the good image we have built over time. One of the underlying factors behind this; is the undeniable fact that Ghanaian football is not a largely marketable brand; thereby affecting potential revenue streams.
This can, however, be reversed; as seen by the overwhelming success of the Premier League in England over a generation; and also recently in the Chinese Super League. All in all, here are a few ways the brand; image and quality of football in Ghana can be improved.
Jamie says… Ghanaian football can benefit from
Sponsorship – Probably the most obvious point on the list I'm making. The more attractive the brand; the more likely other brands or investors would be willing to support it; either in cash or in kind. But the trick here is to have multiple sponsors; not only because it is a show of strength, but also because it goes a long way to reducing costs and building trust with the general Ghanaian community.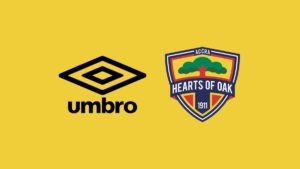 Corporate Social Responsibility (CSR) – Somewhat linked to the sponsorship point; yet also equally important; companies are likely to get behind Ghanaian football too; if they are then, also seen to wholeheartedly support noteworthy causes. Just like the way the FA in England and their Premier League clubs each have causes they get behind; so should the clubs and football association here.
Registering fanbases – Ghanaian clubs should have better-structured databases to officially recognize their fans, and additionally; go the extra mile to reward the most loyal supporters in a bid to organically grow their fanbase.
Better digital visibility – It goes without saying that all brands need to keep up with the times in order to stay in front of the pack; and this sadly, is not the case when you look at the digital presence of Ghanaian football. This is because most clubs barely possess active official social media pages or websites; thereby deterring people from wanting to know more about them and their activities, which is sad; because should this be done it not only connects them to their desired markets and audiences; but also builds trust and credibility with potential suitors and investors, both locally and internationally.
In conclusion…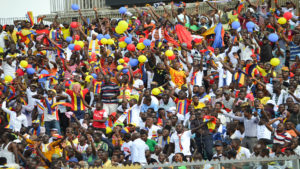 Given these points; the major stakeholders in Ghanaian football; namely the Ghana Football Association (GFA), the Premier League Board (PLB), and the Ghanaian League Clubs Association (GHALCA) all need to agree on a framework; which allows for them collectively and also individually to have a more marketable presence. Moreover, this should be done in relation to the general vision and long-term goals of the nation; so as to then tie in with other sectors in Ghana; for instance, the tourism and health sectors, to become a more wholesome package for the consumer.