BRICS Africa Consulting and ETI Ghana; have joined forces to offer an intensive training program in not only Digital Marketing strategy, but also Project Management.
Where are ETI Ghana and BRICS AFRICA hosting the event?
The training program is being held at the premises of BRICS Africa; who happen to be located at American House's Nii Teiko Abbey Lane behind the Shell Filling Station; inside of East Legon in Accra. This is all happening on Saturday the 30th of January 2021, and is also scheduled for 10.am. The cost for attending is a cool 200 cedis; which also covers snacks, as well as the provision of training materials and an executive certificate. In addition; attendees can expect the training to not only cover project concept and design, but also definition and planning, as well as project execution, performance and control, and project closing and reporting. A full package; if I do say so myself.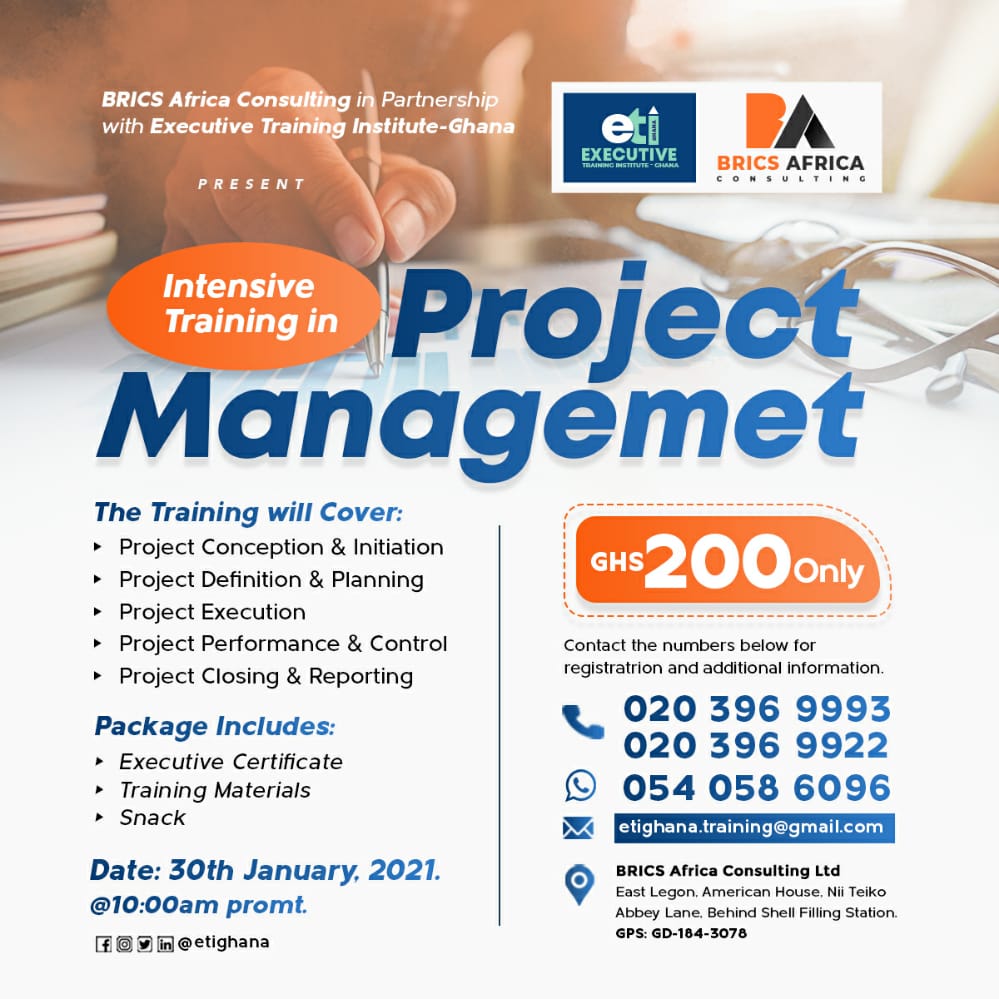 Wondering how to get in for the program? Well, Jamie says…
You can call ETI Ghana on either +233(0)396993, or +233(0)3969922; or also WhatsApp on +233(0)540586096. Alternatively; one can email them via etighana.training@gmail.com. They're also available on Facebook and Twitter, as well as Instagram and Linkedin. I do hope you all enjoyed this story, and as always; remember to interact with The Brew Show on our Facebook, Twitter, Linkedin, and also our YouTube social media handles. Always remember to stay safe, and also have a great weekend!