In a unique bid to not only be creative while providing the best entertainment available but also adhering to the safety protocols due to the global pandemic that is the coronavirus; Hype.Up has created a unique drive-in movie theater; specifically for your viewing pleasure!
Wondering what a drive-in theater is, and how Hype.Up's concert would work? Jamie says…
Also known as a drive-in cinema or alternatively, a drive-through; a drive-in theater is a form of a cinema in which, as implied; one drives through or in, and watches a movie from the comfort of their vehicle. With the impact of the coronavirus still being felt in Ghana; and indeed all around the world, this seems to be the perfect way to hang out on a date, get to have some fun, or simply socialize and get to release some stress (As long as you obey all advice, rules and also protocols, of course).
However; in order to experience this; you are required to book a reservation in advance (such is the hype… pun intended). Understandably; you are also expected to follow all of the social distancing and safety protocols expected of you, and loitering at the event is immensely frowned upon.
Who are the partners of the event, and how much would it cost?
The Hype.Up Drive-In theater is brought to you in partnership with not only Hype Deals and Samsung, but also Midea and Nasco. To book a reservation; you can call or WhatsApp them on +233(0)557587624. The entire experience would cost you a cool 50 Ghana Cedis per car (For 3 people) and its next edition is slated to start on the 7th of August 2020; from 6:30 PM. Should you wish to know more about the brains behind the concept; you can also visit their Facebook page.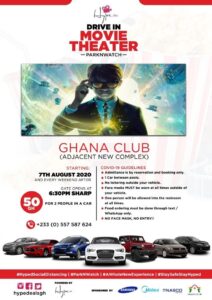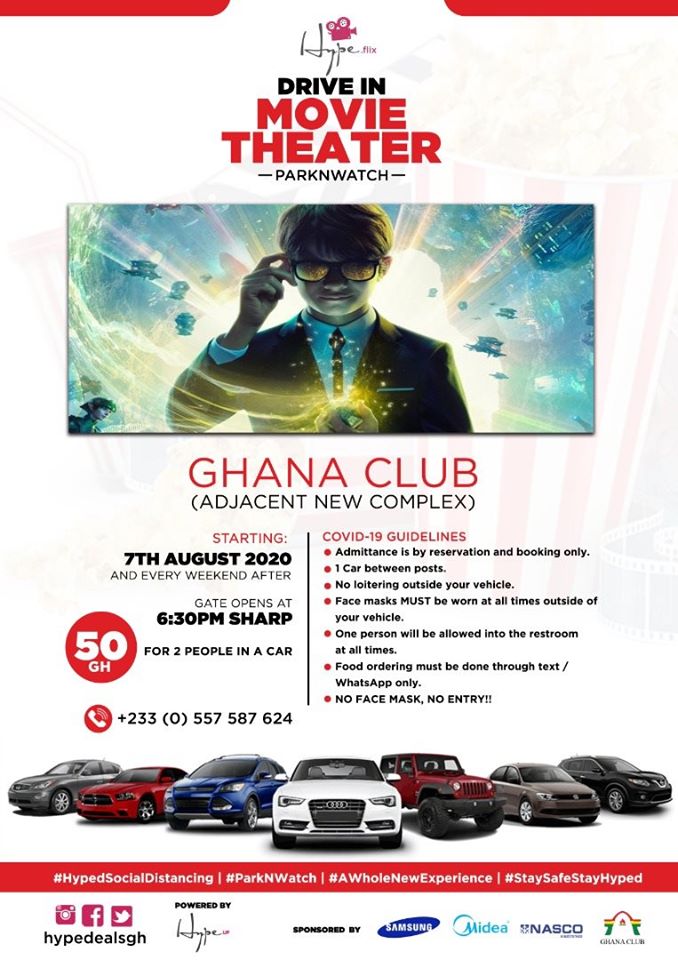 I hope you enjoyed this interesting piece on an equally interesting concept; as always; I ask that you continue to interact with The Brew Show, and do note that I truly appreciate your feedback! Have a great week everyone!!!