Entrepreneurial hub Impact Hub Accra and car rental service provider Wopecar are teaming up this May for a community hike trip to the Krobo Hills.
When is the community hike taking place? And what should we know about both Impact Hub Accra and Wopcar? Well, Jamie says…
The aim of the community hike is to boost togetherness, promote healthier lifestyles and have fun, all in one stroke. The cost of the community hike is a cool GH₵150 (should cater for the transportation, snacks, water, gate fee, and more), and this event will occur on Saturday the 28th of May 2022! The departure time and venue for the Impact Hub Accra/Wopecar organized trip is 6 am at the Accra Mall.
Impact Hub Accra is a locally rooted, globally connected, and inclusive home for innovators, which aids the entrepreneur not just by virtue of being a member of their hive, but also through the use of their private office space, incubation and acceleration programs, and also their vibrant networking events. To know more, simply click here to visit their website.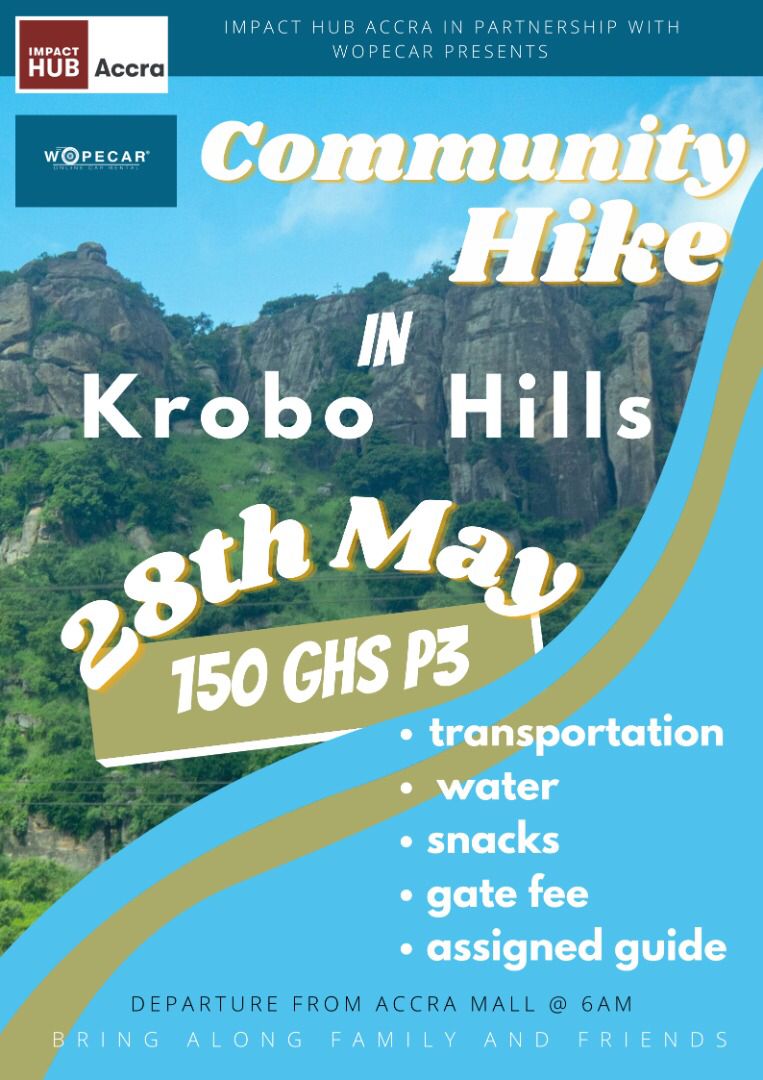 Wopecar is an Accra-based car rental service constantly seeking to connect car owners in Accra to prospective clients at affordable rates and with convenience at the forefront of its service. For more information, simply visit their website by clicking here!
Krobo Hills, also known as Mount Krobo, is located close to Somanya in Ghana's Volta Region. It is estimated to be 237 metres above sea level, and is quickly gaining a reputation as one of the country's steepest climbs!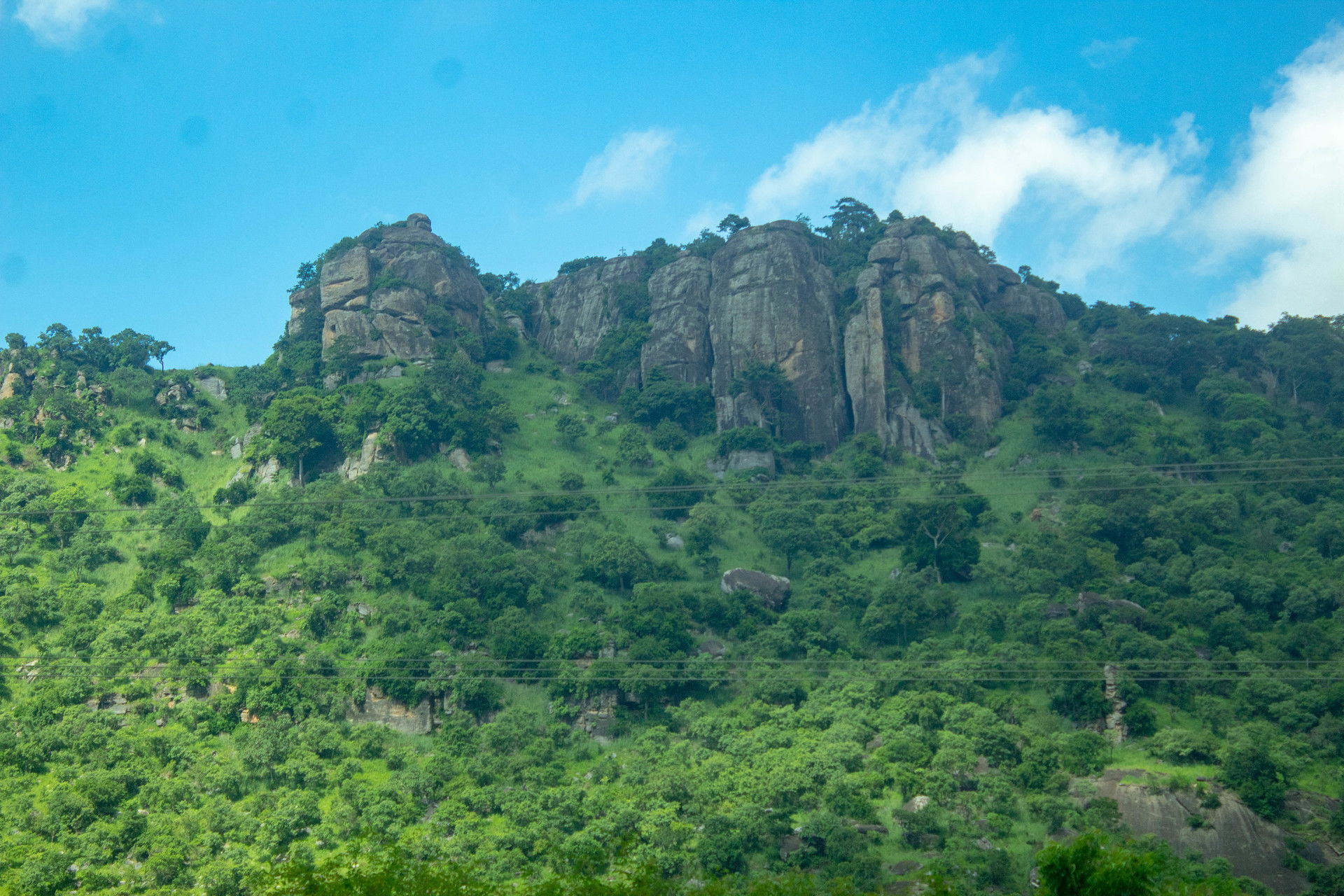 To register for the trip, simply click on this link!
Thanks for reading the article, and have fun!
The Brew Show wishes each and every one of you a fabulous year full of excellent health, peace of mind, and success beyond your wildest dreams! I'd once again like to express my immense gratitude to all who've helped us along the way, especially my family, circle of friends, and my SantaMoga network!
As always, please connect and also interact with The Brew Show on our Facebook, Twitter, YouTube, LinkedIn, and Instagram platforms. Thank you all for your time, and have a great year guys!!!