GH Media School is teaming up with Mhaxillian Koncepts on the 27th of May 2022 to organize an audition for a new TV & web series.
Who should audition for this TV & Web series being organized by both GH Media School & Mhaxillian Koncepts? Well, Jamie says…
The organizers are looking for "talented and confident actors" within the 19-27 age bracket, with interested persons required to submit their Actor/Actress profile or headshot, full shot, full name, and age to the number +233(0)208756706 on WhatsApp. For more information, do contact the aforementioned number on WhatsApp, or alternatively, call them on this one, +233(0)592284315.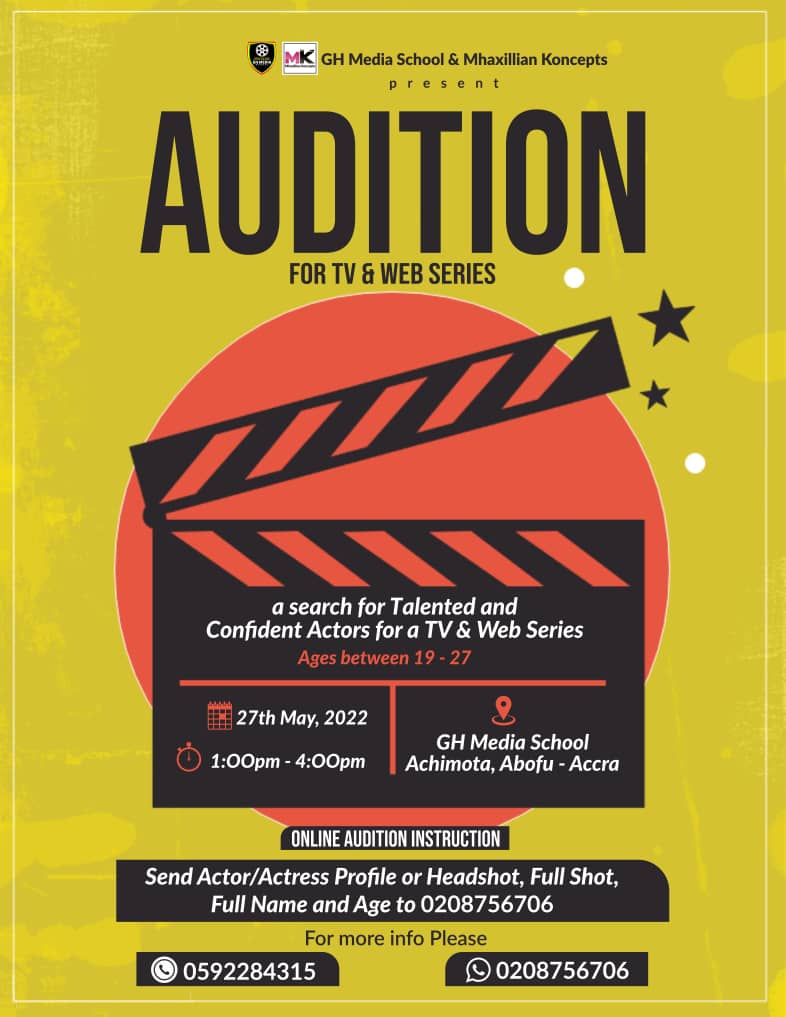 What's the venue and time for the audition?
The auditions will take place on the 27th of May 2022 from 1-4 PM at the premises of the GH Media School at Achimota. You can follow Mhaxillian Koncepts on their Facebook, Instagram, and YouTube social media channels, whereas the GH Media School can also be interacted with via their website, Instagram, and Facebook.
Thanks for reading the article, and I hope you make the most of the audition!
The Brew Show wishes each and every one of you a fabulous year full of excellent health, peace of mind, and success beyond your wildest dreams! I'd once again like to express my immense gratitude to all who've helped us along the way, especially my family, circle of friends, and my SantaMoga network!
As always, please connect and also interact with The Brew Show on our Facebook, Twitter, YouTube, LinkedIn, and Instagram platforms. Thank you all for your time, and have a great year guys!!!