Nightgoers in Ghana's capital Accra can add a new trendy venue to their list of hotspots to chill, as the Rave Night Club prepares to launch on the 25th of November with Camidoh and Poco Lee set to perform on the night!
Where would the Rave Night Club be located? And what should we expect? Well, Jamie says…
The club will be located close to the Marwako Restaurant inside Labadi, with the owners and management of the place promising patrons a great all-around experience and customer service as they seek to attract the creme de la creme of Accra's nightlife. Patrons can also expect a fine dining experience when doors open at 2 PM each and every day. For reservations, contact them on +233(0)263981748, or visit their Instagram and Twitter social media handles!
Aside Camidoh and Poco Lee, who else is billed to perform?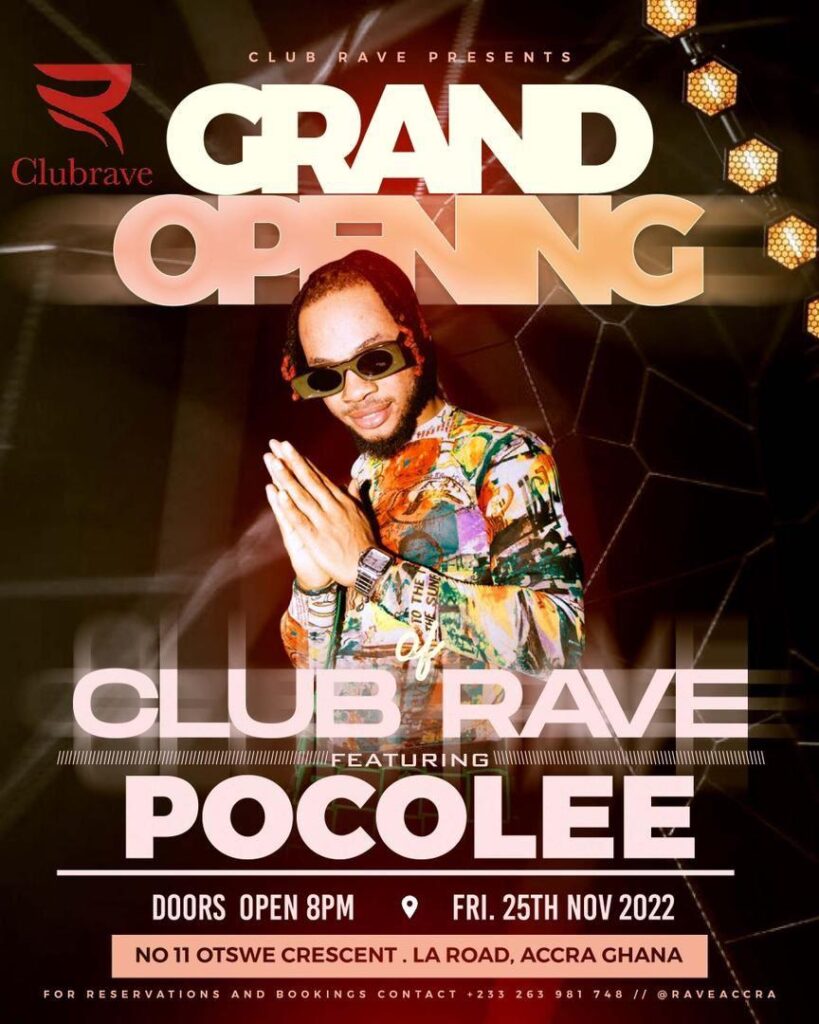 In addition to enjoying mad tunes from both Camidoh and Poco Lee, the partygoers can look forward to jamming to some sweet music from both DJ Six7even and The Masked DJ!
Thanks for the time, and hope to see you on the 25th of November at the Rave Night Club!
The Brew Show wishes each and every one of you a fabulous year full of excellent health, peace of mind, and success beyond your wildest dreams! In light of us recently chalking our third anniversary, I'd once again like to express my immense gratitude to all who've helped us along the way, especially my family, circle of friends, and my SantaMoga network! As always, please connect and also interact with The Brew Show on our Facebook, Twitter, YouTube, LinkedIn, and Instagram platforms. Thank you all for your time, and do have a great year guys!!!