Ghanaian marketing company, Twitchouse Marketing Services Ltd, is pleased to announce the launch of its Fair Yesta '22, The Black Vibe event, which will take place in August this year.
What's unique about Twitchouse's Fair Yesta '22 event? Well, Jamie says…
Twitchouse hopes to unite people from different cultures under one platform during their Fair Yesta event to celebrate their uniqueness, as well as also make the necessary connections from socializing at the event. So expect a dazzling blend of not only music but also fashion and food while also being reminded of our traditions as you celebrate your culture in both a unique and exciting way!
When and where would the event be taking place?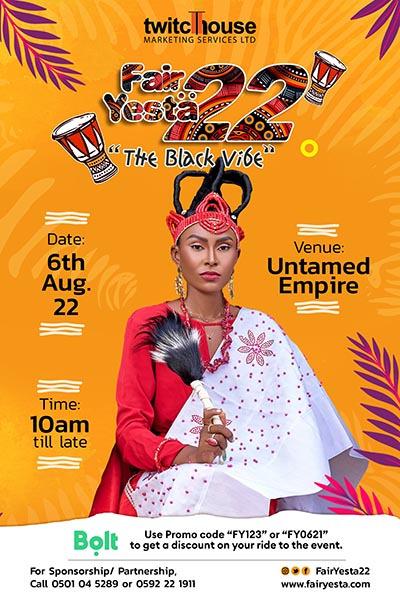 This event is coming off on the 6th of August 2022 from 10 am and it's being held at Untamed Empire in Accra, Ghana. To grab your tickets, all you have to do is simply visit this link!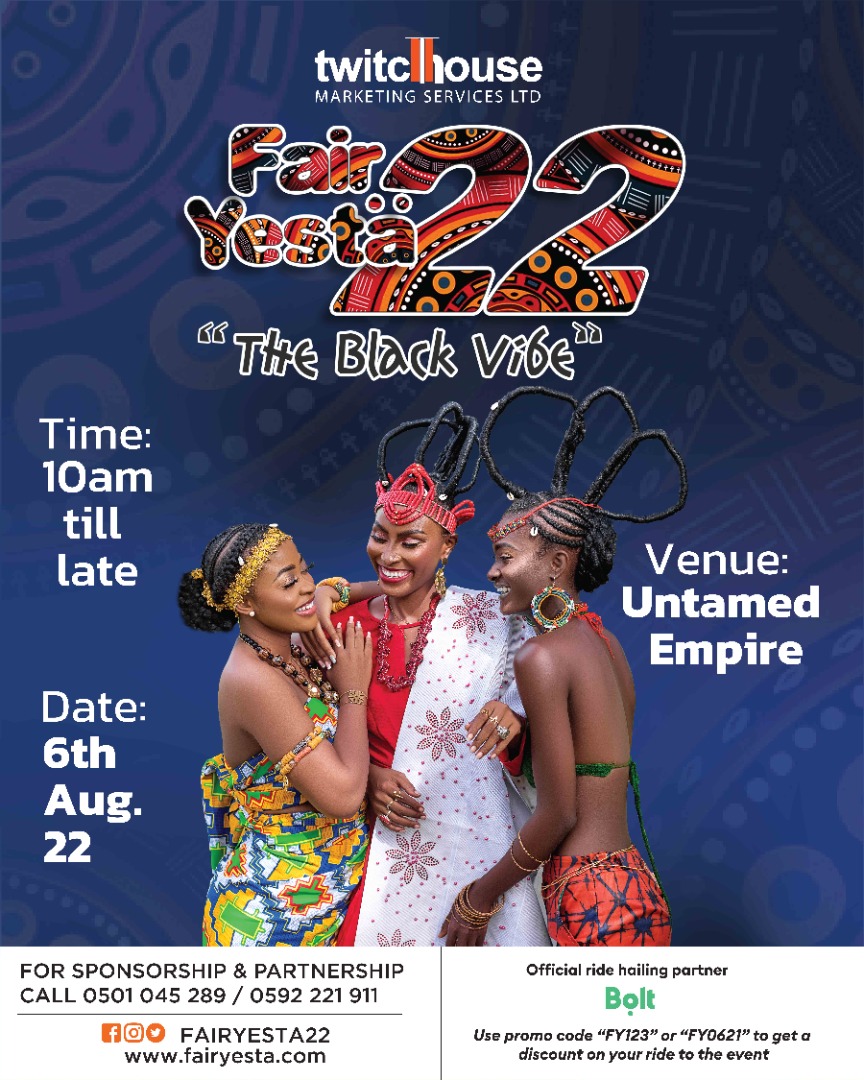 And that's not all! There's also a call-to-action for all interested entrepreneurs as well!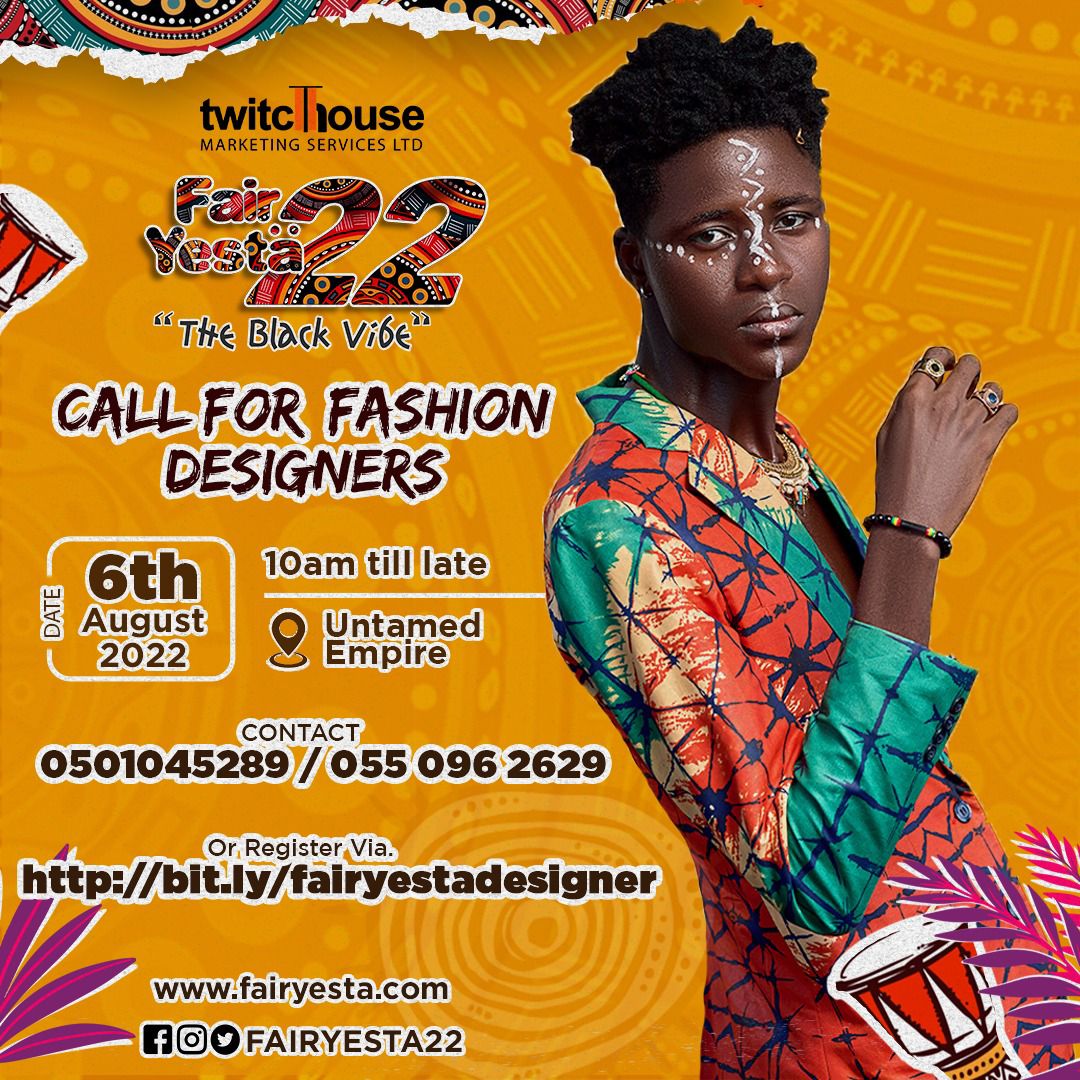 If you're a food vendor or a fashion designer, and you're looking for a way to get yourself a stand, well you're in luck! All you have to do is either call them on +233(0)501045289/+233(0)550962629 or alternatively visit either this link (for the fashion designers) or this link to get registered!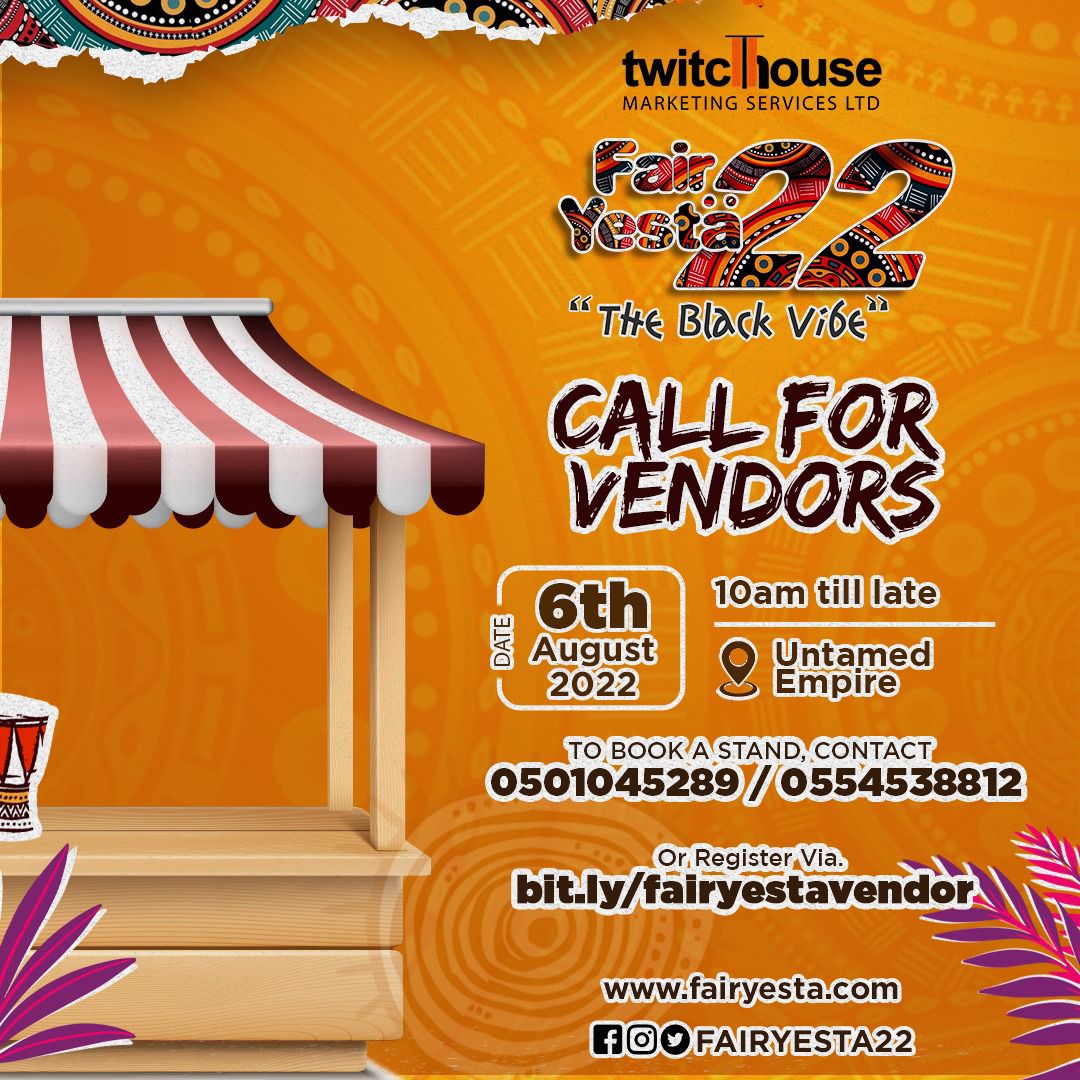 Wishing to connect?
You can connect with the organizers Twitchouse via their website, or also on their Facebook, YouTube, Twitter, Instagram, and LinkedIn social media channels.
Thanks for reading the article, and I hope to link up with you all there!
The Brew Show wishes each and every one of you a fabulous year full of excellent health, peace of mind, and success beyond your wildest dreams! In light of us recently chalking our third anniversary, I'd once again like to express my immense gratitude to all who've helped us along the way, especially my family, circle of friends, and my SantaMoga network! As always, please connect and also interact with The Brew Show on our Facebook, Twitter, YouTube, LinkedIn, and Instagram platforms. Thank you all for your time, and do have a great year guys!!!