The 5th of March 2020 marks the 20th anniversary of one of the most iconic consoles ever; the PlayStation 2 or PS2 from electronic giants Sony. It easily became one of the bestselling products at the time; I may also be right in saying; that even now remains hugely popular in the gaming community. But I feel the PS2 may just have been the best gaming console ever, and here's why!
Why do I say the PlayStation 2 was the best? Jamie says…
In keeping with the use of CD's (Compact Discs, if you may); in terms of gameplay, it made the transition from its predecessor the PlayStation (PSX), and even the revamped PlayStation One (PS1 or PSOne) appear seamless; while also offering a far superior experience in terms of gaming; via the use of better graphics, a larger storage space with the aid of memory cards, and improved controllers (the DualShock 2 remains the most popular and often imitated controller around).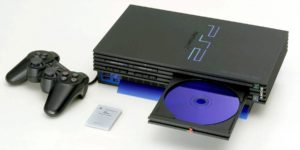 For approximately 7 years; it was Sony's flagship console (it used to reign supreme here), before the arrival of its successor the PlayStation 3 (PS3); indeed, for a considerable period of time, you could argue it competed with not only its successor but also both the Xbox as well as the Xbox 360 from Microsoft; while easily staying ahead of what represented Nintendo in that time period, the GameCube.
Does the PS2 rank as the best? Or did another tickle your fancy?
Do you agree with my viewpoint? Or did another console do the job better for you? As always, I'll be interested in getting your views and opinions. Additionally; I'll like to thank each and every one of you my #brewers for the amazing support shown. Let's keep enjoying The Brew Show!!!