Santa '08, also known as the 2008 year group of Adisadel College is pleased to announce the commencement of a new web series aimed at bolstering job prospects and enhancing networking opportunities, dubbed the Iron Sharpens Iron series.
What should we expect from this new initiative from Santa '08? Well, Jamie says…
The Iron Sharpens Iron series is a monthly program designed to allow its patrons to tap into the wealth of experience and expertise of the speaker,  while also being inspired, educated, and advised on the key activities, skills, and areas to focus on with regard to their chosen career path.
When does it start, and who would be the first speaker to kick off the Iron Sharpens Iron series?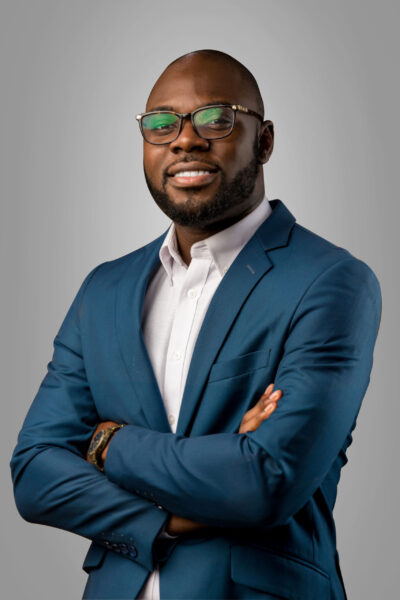 The Inaugural speaker would be none other than Joseph Edward Mensah, a seasoned chartered marketer with Deloitte! (Read more on Joseph by clicking here)! Joseph will be speaking on the topic Think Global Act Local – Positioning yourself in a Global Village.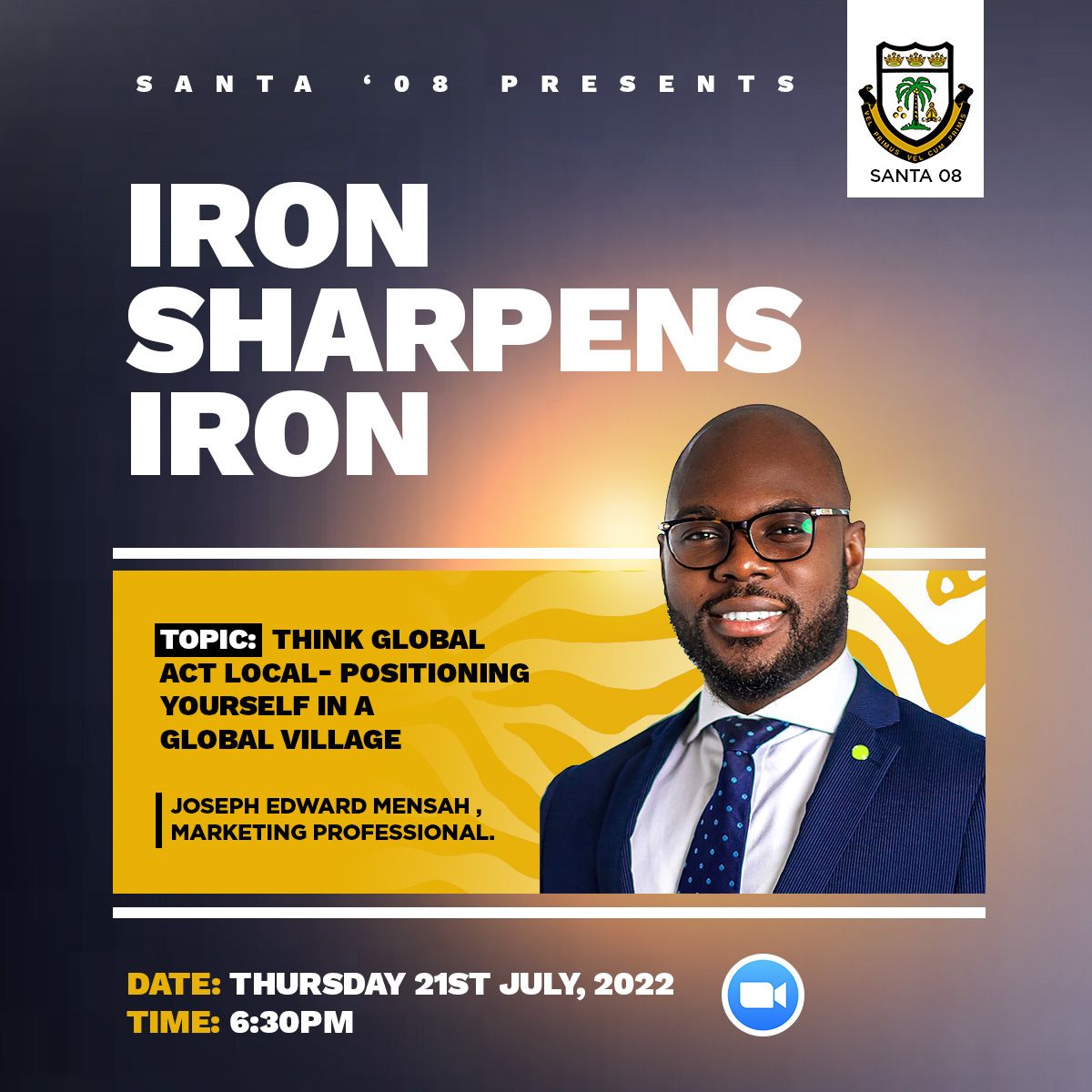 The Maiden edition of Santa '08's Iron Sharpens Iron series takes place on Thursday the 21st of July 2022 from 6:30 PM on Zoom!
Wondering how to connect?
You can follow Santa '08 on their Facebook, Linkedin, and Instagram channels.
Thank you for the time, and see you tomorrow on Zoom!
The Brew Show wishes each and every one of you a fabulous year full of excellent health, peace of mind, and success beyond your wildest dreams! I'd once again like to express my immense gratitude to all who've helped us along the way, especially my family, circle of friends, and my SantaMoga network!
As always, please connect and also interact with The Brew Show on our Facebook, Twitter, YouTube, LinkedIn, and Instagram platforms. Thank you all for your time, and have a great year guys!!!